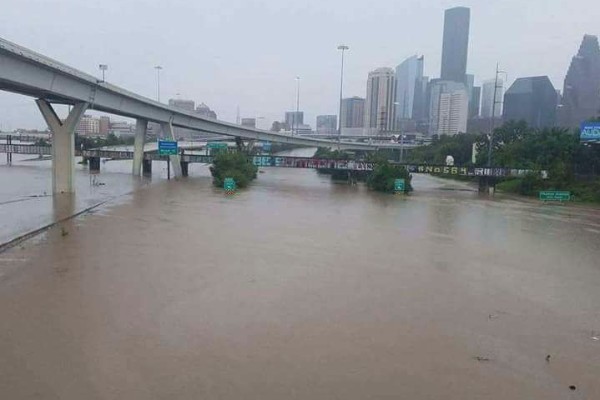 372
4
Greater Houston Grassroots Relief
$26,375
of $30,000 goal
Raised by
372
people in 5 months
+ Read More
Update 2
2 months ago
Share
We have been working around the clock the last few months! A strong network of people and groups are rebuilding the communities affected by Hurricane Harvey, and simultaneously building a sustainable infrastructure for the future and for generations to come.
With your generous outpouring of donations, supplies, volunteering, love and support we have given relief to thousands* of families and provided truckloads of supplies and services including but not limited to:
*6-7000 families provided with material support
*3-5000 Individuals counseled 
-Supplies-
Water
Pre packaged snack foods 
Hot Food
Perishables and non perishables
Clothing
Shoes 
Back packs and school supplies
Linens 
Mattresses and sleeping pads
Furniture 
Appliances 
Coolers
Cleaning supplies
Sanitary products and toiletries 
Fruit trees
Herbs and vegetable plants
Tools (saws, drills, etc.)
Ladders 
Wheelbarrows
Drywall
Respirators
First aid supplies
Hazmat suits 
TYVEK suits
Personal self defense tools (mace, pepper spray)
Services 
Mucking 
Demolition 
Trash removal 
Rebuild construction 
Rent and Utility assistance 
Eviction prevention assistance 
Medical Clinics
Community gardens
Organic edible garden installations (Lawn to food)
Community fairs 
Skill shares 
Community media productions 
Verifying referral services 
Menstrual health education 
Peer to peer counseling 
Domestic violence counseling 
Baby wearing help
Child care and after school programs
Doula care
Prisoner support and advocacy 
Domestic violence escapes/self defense
Food and supplies distributed for displaced and disadvantaged families and individuals 
Establishing land sharing agreements to house displaced families and individuals
And we won't stop here...
Our collaborative efforts have laid a foundation for us to not only continue to provide support in Houston but expand throughout the country and beyond.
We have ongoing and emerging community resources we are building:
Solidarity Houston autonomous aid and solidarity houston library, a community space and library in Houstons east end have combined forces. This facility is available for workshops, hosting events and meetings.
If you want to donate specifically to this project, go to
http://solidarityhouston.org/donate/
World on My Shoulders (WoMS), a national organization committed to providing long-term, evidence-based, holistic care to caregivers who are low-income and/or domestic violence victims by providing peer-to-peer support services, reusable and sustainable reproductive health goods, and infant care essentials.
To donate please visit
http://worldonmyshoulders.org/support/
Food Forest Network and promoting sustainable living by planting fruit trees and edible gardens in yards and community gardens in neighborhoods affected by Harvey, as well as in low income neighborhoods. 
To donate go to
https://www.youcaring.com/foodforestnetworkhouston-971171
Nosuco Tribe, nomadic sustainable community, working toward implementing sustainable practices and materials for new constructions and applications to minimize devastation in future disaster events. As well as establishing a network of sustainable communities and land share agreements for housing families and individuals.
To make a donation for applications such as Solar panels, Hempcrete, and other environmental and eco-friendly materials go to
https://www.youcaring.com/humanity-957677
We are working on building a sustainable community home and office space for World on My Shoulders and other community organizations. This space includes a large lot for a community garden and space for neighborhood events.
To donate to this imminent project please visit
http://worldonmyshoulders.org/support/
We have sinks ready to install, counters and cabinets, sheetrock to put up.
With your continued assistance we will finish this project faster.
Please take a look at the pictures of our new space!
+ Read More
Update 1
5 months ago
Share
UPDATE: GoFundMe requires specific info on how funds will be transferred. 100% of funds will be transferred to World On My Shoulders. WOMS is a 501(c)3 NonProfit. Funds will be further allocated according to the on-the-ground needs of the organizations listed in the above coalition and accounted for transparently.
+ Read More
Read a Previous Update