Gioi & Maggie Are Fighting Cancers!
$77,164
of $100,000 goal
Raised by
682
people in 37 months
At the age of 9 months, our perfect, cheerful, bouncing baby boy was diagnosed with Neuroblastoma.   It is a Childhood Cancer that he spent the next three years fighting with Chemotherapy, Surgeries, Sedations, Infections, invasive tests and way too many Pokes.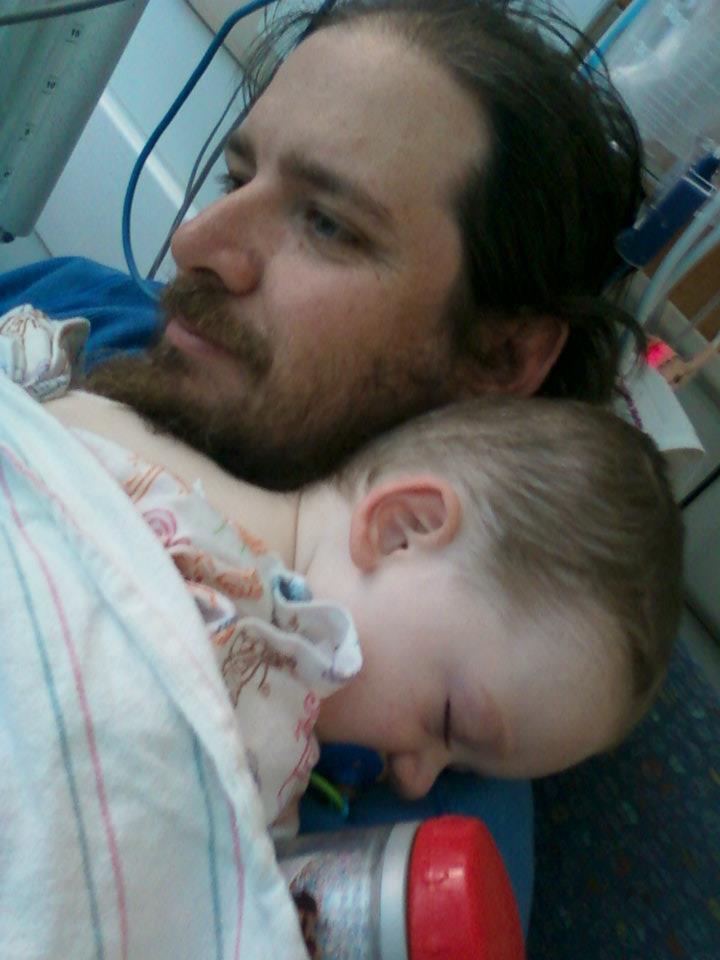 Thankfully, he is now surviving and thriving and shows no evidence of growth or spread of the Cancer, as of his last tests in March 2016.  
On the heels of the fight for his son's life against Cancer, Gioi has learned that he, too has Cancer.   
Gioi was diagnosed at the tender age of 37 with Advanced Stage T3 Prostate Cancer.   The staging has been updated after his Radical Prostatectomy Surgery revealed Lymph involvement.  Now it is considered advanced Stage 4 Prostate Cancer.   We have options for treatment at this point, none of them easy, but he is confident and prepared to beat this thing!  The help and support of family and friends is so appreciated and necessary.
As of November 2, 2016, Maggie is also fighting her own Cancer. Stage 4 Colon Cancer that has metastasized to the liver.  Our little family is literally in the fight of our lives.  Maggie's proposed treatment begins with 4 rounds of Chemotherapy, hoping to shrink the liver tumors enough to be removed with sugery, the original Colon tumor will also be removed and the Colon rejoined, hopefully without need for a permanent Colostomy bag.  Currently the Colon tumor is being pushed out of the way with a Stent to make eating and passing stool possible for her.
 We will post updates as we have them on Caring Bridge:
www.caringbridge.org/visit/gioigraziano

Gioi is a caring father, loving husband, cherished son and brother, and just the nicest guy you could ever meet.  It is so unfair that he has been stricken with this disease, after fighting it so long second hand with our son.  Not that anyone deserves to be sick, but he is the last person who deserves this!  
Send Get-Well cards, if desired to:
Gioi Graziano and/or Maggie Graziano
P.O. BOX 2352
CARLSBAD, CA 92018
I am personally devastated and reeling, but I also know we have the strenth to fight, because we have been fighting Cancer for over half our marriage!  I wouldn't trade a minute of it for anything, though.   Maybe the fight has made us stronger, it certainly hasn't broken us!  All I ask is maybe 60 more years with the man of my dreams, my soulmate, the amazing father of my amazing sons!







As we struggle to keep up with our childrens' hospital bills, these new diagnoses weigh heavily on our minds for financial reasons as well.  Gioi has continued working, through pain and discomfort, to provide for his wife, son and baby.  We hate to ask for anything, and never wanted to fundraise during our son's fight, but understand we need help with this now.
I have created reward levels, but please donate in any amount.  You have our sincerest thanks and appreciation,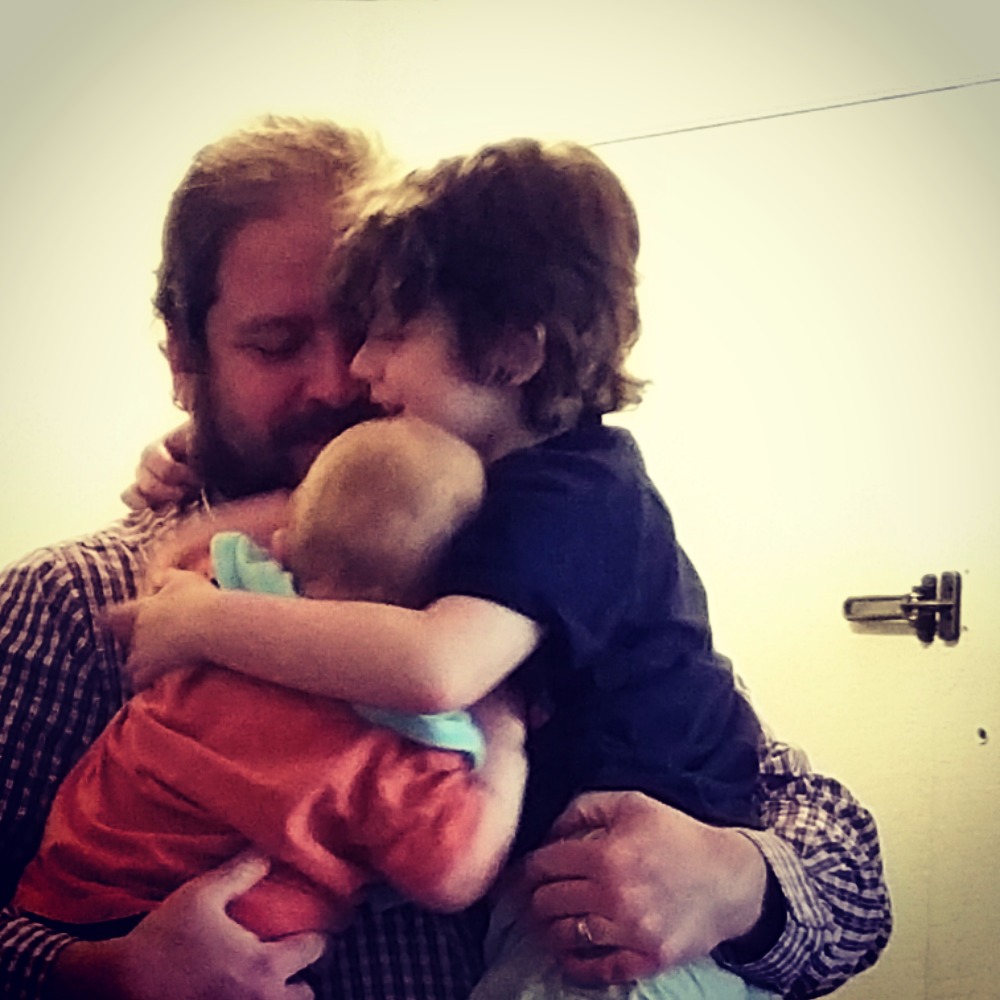 A Message from Gioi's Mom:
It is so difficult when a family struggles with Cancer, but no family should be fighting two battles at once. My grandson was diagnosed with Neuroblastoma at the age of 9 months and has gone through chemo, surgeries and too many tests to tally. He is six and is a survivor, our Super Hero. My son and his wife are the most amazing couple. Their combined strength and resilience is beyond belief. But there is a new battle on the horizon for my sweet family. My son, at the age of 37, has just been diagnosed with Stage 3 Prostate Cancer. He is so concerned for his family and their well-being. He has always put family above his personal needs and desires. I am reaching out to all friends and family to donate to help them with medical expenses, procedures that may not be covered by insurance and to help them out financially during his battle. I know they will brave this challenge as they have in the past, but not having to worry about extra financial expenses at this time will help them to focus on winning this battle. My heartfelt thank you and gratitude to all who donate.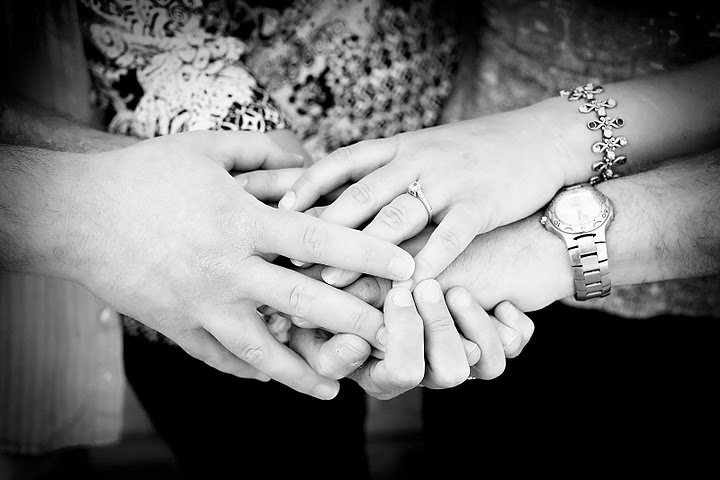 + Read More