Help Rick Get On His Feet!
$1,105
of $5,000 goal
Raised by
31
people in 3 months
If you are here, you most likely have viewed the
WSBTV NEWS STORY
of my Christmas with Rick and wish to help him get on his feet. First and foremost, thank you. There are so many admirable causes to support, so thank you for taking the time to mindfully consider giving to this one.
I created this GoFundMe in response to multiple messages from others who expressed a desire to help Rick get on his feet. In honoring that, the funds donated will be distributed to him over a period of time until he can sustain himself. Our plan is to get him ID, housing, a job, and anything else he might need in order to start his life anew. Following this milestone, and depending on the success of the campaign, Rick has expressed he would like to helps others like him, right here in the EAV.
Again, thank you for your support and kindness. It was always my hope that sharing this story would help change Rick's life for the better. Also, some have requested the backstory of our friendship, so for those interested, you can read that below.
Our Backstory-
About nine months ago, I was meeting my now girlfriend for our first date at a local restaurant in the East Atlanta Village (EAV). As we shared drinks and conversation outside, we were approached by a homeless man who asked if we might sneak him a glass of water. We obliged, exchanged names, and quickly found ourselves in effortless conversation. There was something about his warmth that took my attention, and while we parted ways and wished him the best of luck that night, this was only the beginning of our time together.
Over the next several months, we would coincidentally run into Rick over and over. Each moment built upon the one prior- smiles turned to hugs and hugs turned to expressions of love. He never asked for anything, so instead, we would ask what he needed: a coat, a meal, another glass of water, etc. What struck me in these small shared moments, however, was Rick's optimism and compassion for others. Once I watched him, from afar, protecting my scooter from a car backing up in a parking lot. Another time, I bought Rick some food and gave him a bit of cash just to turn around and see him split it with a homeless vet around the corner. Another time, I was buying us some McDonald's and a man approached the passenger side window. Rick rolled the window down, dug in his bag, and gave another homeless man everything he could. Over and over I watched Rick help others-- this is the man he is.
As the story goes, for the first time in my life I wasn't able to make it home for Christmas this year. I planned for what I thought would be a difficult day alone, away from my family in Texas. Then a call came on Christmas Eve that changed the course of the next day. It was Rick calling to wish me a Merry Christmas and Happy New Year, and as usual, to let me know he loved me. At that moment, I felt compelled to invite him over for Christmas dinner. He was more than excited and my Christmas spirit shot through the roof. What played out after that moment is nothing short of incredible which you can watch here: 
Rick Pays It Forward On Christmas
,
+ Read More
Update 1
Posted by Suzanne Podzemny
3 months ago
Share
We've got a long road ahead of us, but Rick has shared he is "ready for this." I've been in contact with several organizations and will continue to personally lead the effort to get him off the street and into a new life. Thank you!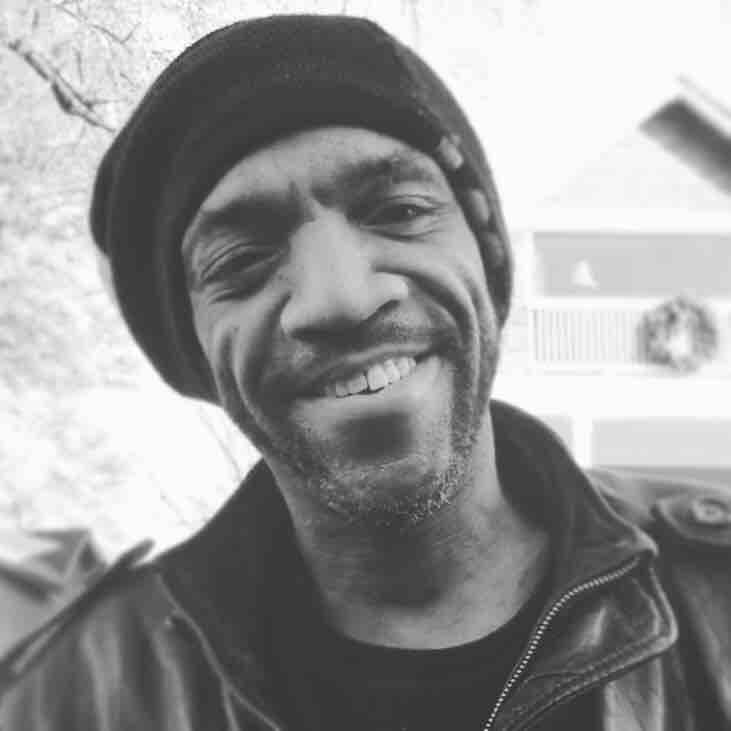 + Read More