Get Well Fund for Rosie VanderPutten
$9,100
of $9,000 goal
Raised by
86
people in 7 months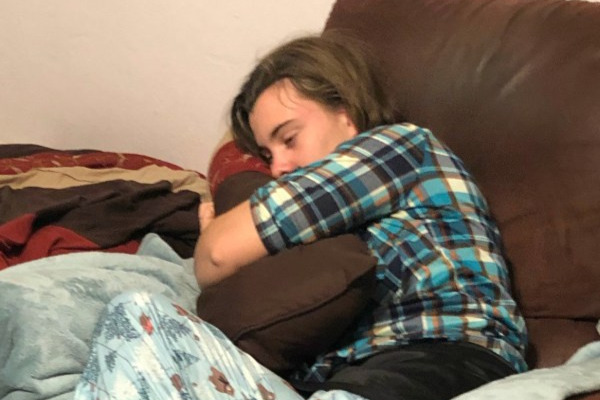 Hi there. We, Virginia Shibler and Jeanette Gallant, are starting this fundraiser for our sister, Rosie. We both live in Kansas, close to Rosie and our parents, Vince and Leane VanderPutten. Rosie has been very ill on and off since she was 16. She is now 21. She entered the convent in October 2018 and, once again, got very ill. She is now at home and the family is working hard to get her back on her feet. It is slow and the steps they are taking to get her well (medical and alternative) have become financially overwhelming. So we are asking for help for some of these needs. If you can help in any way, we are grateful, and you will be included in Rosie and our family's daily rosaries.
All funds collected will go directly to our parents, Vince and Leane VanderPutten's account, who are overseeing the medical and alternative needs for Rosie. All funds will be used for Rosie's recovery process with Rosie's approval.
*Note - There is continued expenses so we have increased our goal. Thank you so much to all who are helping with prayers and financial needs!
May God bless you!
*2nd Note - Father VanderPutten, in Nigeria, will be offering a Triduum of Masses for all those who have donated. Thank you so much!
***************
We wish to thank you so much to those who have given to Rosie's Get Well Fund. We have hit our goal and we are overcome with gratitude with your monetary gifts...and especially the gift of your prayers! Thank you, thank you! Please know how much it is appreciated and that you will be remembered each day in our prayers...especially the daily rosary!

+ Read More