Get our RV running again
$20
of $3,000 goal
Raised by
1
person in 1 month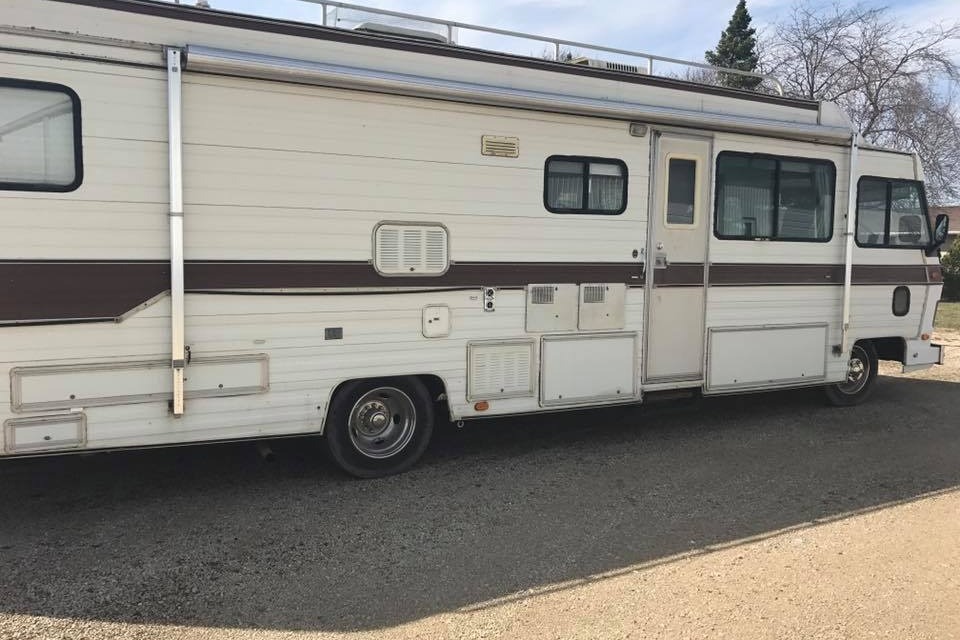 A year ago, we bough our RV with plans to travel the country, wander, visit friends and family, and enjoy our time together with our cats. Nothing has gone as planned.
For 14 weeks, we were stuck in Kentucky with a dead transmission. I trusted a mechanic I found online, he seemed legit, knew what he was talking about, and was affordable. It took about 7 weeks to get our transmission back from him with all the lies, excuses, and problems. He swore it was ready to install. The week before Thanksgiving, he did bring it back, completely disassembled. We had to pay another mechanic thousands of dollars to find the parts the original guy had brought back, find the right parts, and finally put it in. The transmission he had brought back to us was partially ours, but also partially from different transmissions, not a single complete part in it. He even said he had repaired a part that I later found out was impossible for him to repair.
Then we headed south to visit family in Florida. We had a fire in our RV as the original mechanic had knocked the oil sensor when removing the transmission, causing oil to leak onto the hot exhaust. We put the fire out right away and got it towed again to a shop, who did a full tune up, including spark plugs and wires. 
Our brakes also went out, but we were able to replace the master brake cylinder with help from my brother.
We were going to head north to visit my sister, but the RV wasn't running right, so we went back to the same shop. Somehow the belt that powers the power brakes and power steering went out, so we had to replace that and also found out that we had an exhaust leak that was so bad it melted the brand new oil sensor we had just put in. Put in a plug and went to an exhaust specialist that the mechanic recommended. He looked at it and basically said he didn't want to touch it because it would be too much work and take weeks.
Since we have a Tiffin, we decided to head to Red Bay, Alabama where Tiffin's are built and most of the shops around there specialize in Tiffin. Most of the mechanics even used to work at the Tiffin factory. We were supposed to leave on the 7th to get it repaired, and the engine died and wouldn't restart. Had to get towed back into our campsite since we were sticking out in the road. It was running weird that time too, like it wasn't getting enough fuel, so I think it just needs a replacement fuel filter or maybe a rebuilt carburetor. But we have to get to the shop still.
We are getting towed at the end of March to the shop, going there the day before and just boondocking in their parking lot. I hope that they can do it all in one day since we live in our RV and I don't want to spend more than one night in their parking lot, but we'll see.
After that, we need to replace the Air Conditioner at some point, as well as the water heater. Then, and only then, will the mechanical things finally be fixed.
We are doing all this on a limited budget. I am on disability, and most of our money goes to paying back the money we've loaned from our parents to fix everything. We are trying to build up our blog (
www.bubbaontheroad.com
), but that is slow going at best. We've made $30 in the past year, and since they only pay out once you make $100, we've actually made nothing. We also have Amazon links, so affiliate money helps. I've tried doing many things like mTurk and transcription, but my disability makes it hard to do many things. 
We appreciate any help you can give us.
+ Read More