Get Christopher's Teeth Fixed
$3,117
of $16,000 goal
Raised by
72
people in 3 months
My name is Christopher Ropes. I was born with ameleogenesis imperfecta, a condition that has caused more pain and suffering in my life than any other source, even my fibromyalgia. Essentially, I have teeth that rot and break much more easily
than normal because they lack proper enamel protection. I've suffered through countless infections that swell up the entirety of my face. And all of this doesn't even begin to describe the fact that my
teeth just make me feel
ugly and unloveable.
I have no dental insurance because I'm on Disability and Medicare doesn't cover any dental work, no matter how medically necessary.
My problems with my teeth have gotten so bad, I can hardly even chew anything anymore. I got an estimate from the dentist and all the work is going to come to approximately $14,000. I added a little bit to the total to cover any GoFundMe fees, as well as medications and special dietary needs while the work is being done, and the possibility that the estimate is shy of what the actual total will be.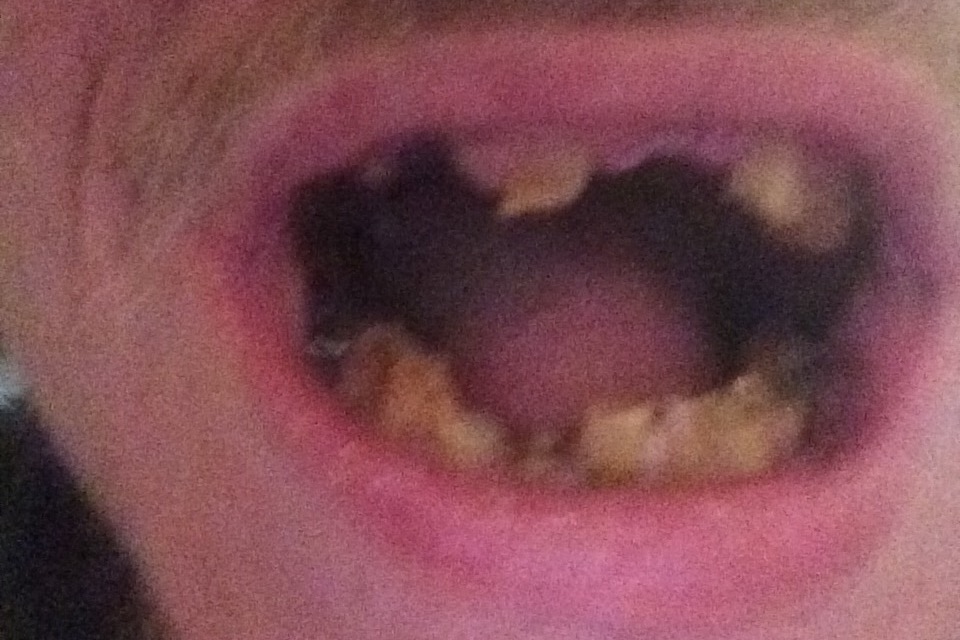 I fear my jaw becoming unusable because of all the teeth rotting out of it, or an infection spreading and potentially becoming a danger to my survival. Both are very real possibilities, according to all the dentists I've been able to speak to.
Please, consider helping me get this dental work done so I can finally experience a normal appearance, with far less pain and suffering.
+ Read More
Update 2
2 months ago
Share
This campaign is going to run for awhile, I can tell. It's going to take some time to raise all that I need. In the meantime, I will withdraw some after talking to the dentist about what steps are most important to take first. I think what we've raised so far is enough to at least get started on some work.

And I apologize for taking so long with the Thank Yous for donations. I've been sick and so has my co-campaign manager. But every single dime is appreciated.
+ Read More
Update 1
3 months ago
Share
We are making progress but still have a long way to go. Thank you to all my supporters and everyone who shared this. I know this comes at a challenging time, with many people having extra expenses due to holidays, so all your help is appreciated more than I can say.
+ Read More
Read a Previous Update