GAP Foundation Safe Summer Program
$790
of $100,000 goal
Raised by
11
people in 17 months
Generating Adolescent Productivity Benevolence Foundation, G.A.P., is a registered not-for-profit 501(c)(3) organization.
G.A.P. is sustained by generous donations and incredible community support.
G.A.P. operates out of the B.T. Little Center in Chicago's North Lawndale community. We work with youth who are exposed to a higher level of poverty and a higher risk of violence than the City of Chicago average.
G.A.P. is a safe haven; we began and remain committed to youth violence intervention; we are also a nurturing environment to minimize the proclivity of violence.
The services we provide are extended to children from 1st grade through young adults 24 years old. Many of our young people and even some community members have embraced youth violence as inevitable and have accepted it as a social reality. G.A.P., some community leaders and many parents know youth violence is preventable.
We cannot be reactive, we must be proactive.


(G.A.P. founders Marco & Anita along with volunteers)
G.A.P. is committed to creating opportunities that will positively impact the lives of the youth that participate in the program. 
The youth appreciate that G.A.P. has created a safe space for them.
The organization reinforces in each young person that their future is valuable to society.
G.A.P. has implemented programs to effect positive change in the lives of the youth.
Our programs address leadership, sound decision making, job skills and communication skills through a variety of strategies designed to redirect and promote positive morale and prevent risk taking behaviors.
According to the Center for Disease Control, youth violence is the second leading cause of death between the ages of 10 and 24. Developing programs to prevent the perpetuation of youth violence is an important part of promoting healthy and safety of our youth and communities.
G.A.P. provides
homework support
life skills support
mentoring programs
life planning assistance
employment resources
health and wellness education
counseling service for cognitive expansion
(hiring event in partnership with One Summer Chicago)
G.A.P. currently operates twice a week and is currently seeking funding to expand to five days a week. The demand from the youth is intense, they ask every week,
"Why can't we come here every day?"
As G.A.P. is a not-for-profit organization we are financed by donations and sustained by community support. It is very challenging to support and feed over 120 young people twice a week.
We need funding for staff
, we are curently operating through the love and commitment of volunteers; they cannot commit more hours without it impacting thier lives financially,
our volunteers deserve to be compensated for their time


We need equipment and resources...
As we did last summer, we will operate the program and service the youth five days a week--from breakfast through dinner. We need help to do this now!
We need stable internet service
, the Center has never been wired for  it and we currently use our phones as hotspots, this doesn't always sustain the kids when they need to use computers to complete their assignments  
We need updated computers
, we have a few, but they are very old and do not always work
We need school supplies, for some reason students always seem to forget things like paper, pencils, etc
We need solid transportation vehicles
, when we attempt to take the students on field trips we get hit with a massive bus fee, most time the bus fees are higher than the field trip cost
We need a food budget
that will sustain us feeeding the kids breakfast, lunch and a late afternoon snack; we have a full commercial kitchen and have passed every sanitation inspection, now we need to stock it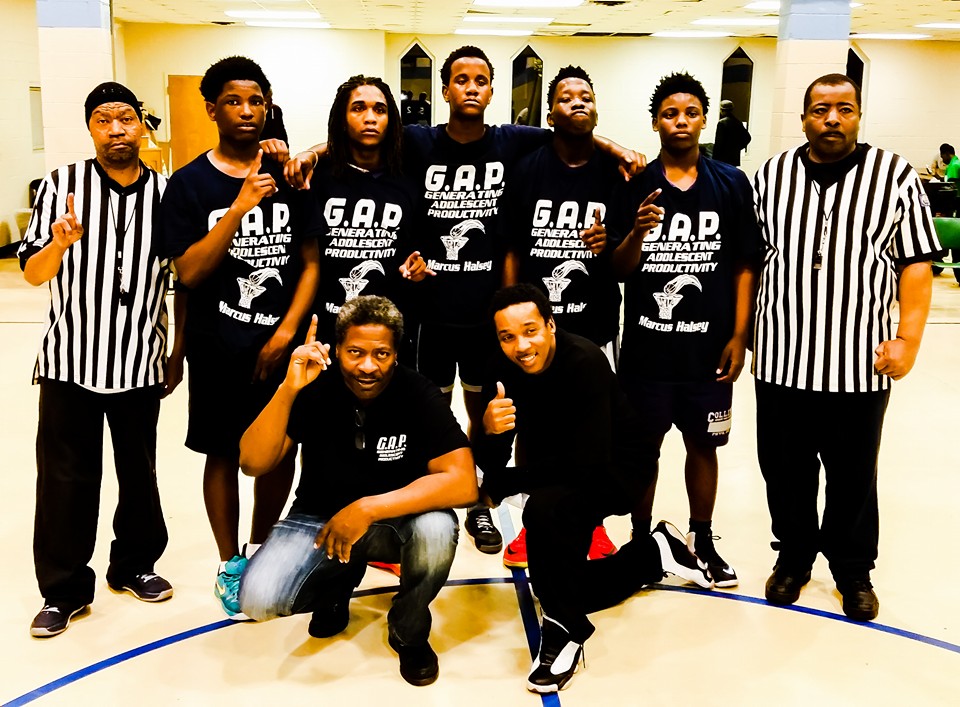 (We won the tournament!)
G.A.P. is committed to changing the lives of young people, our youth need support and we realize how valuable these services are to the community; we ask for your generous assistance in continuing these efforts.
+ Read More