Funds for Essential Equine Hospital
£2,602
of £20,000 goal
Raised by
65
people in 33 months
This campaign has been set up to raise funds for The Gambia Horse and Donkey Trust to enable them to complete the building of an essential equine hospital in an urban area of The Gambia. Funds are desperately needed to finish this ground breaking centre which will help to vastly improve the welfare of the working equines in this region.  Not only will this centre treat equines but it will be significant by educating and increasing the Gambian veterinary capacity and providing training opportunities for overseas vets so that they can provide the support that these animals and their owners in this coastal region of the Gambia are sadly lacking.  The Gambia is a very poor country and many owners do not have access to a vet if their animals need one. The equine hospital will provide stabling for 25 in-patients, offices, a visitor centre and a lecture room together with accommodation for volunteers, students and staff.
The Gambia Horse and Donkey Trust was set up in 2002 by two truly inspirational British sisters who were brought up in the Gambia, Stella Marsden and the charity's director Heather Armstrong. Heather was dealt an enormous blow in 2008 with the untimely death of Stella and to this day she works tirelessly, without taking a salary, to provide help to tens of thousands of working equines in the Gambia and to alleviate their suffering. The Gambia is one of the poorest countries in West Africa and without healthy working animals that are used for farming and transport, the families find it extremely difficult to earn a living. A healthy working animal can increase a farming family's income by 500 %. Over the past 14 years Gambia Horse and Donkey Trust have provided treatment and assistance to some 70,000 animals.
http://www.gambiahorseanddonkey.org.uk/
https://twitter.com/GambiaHDT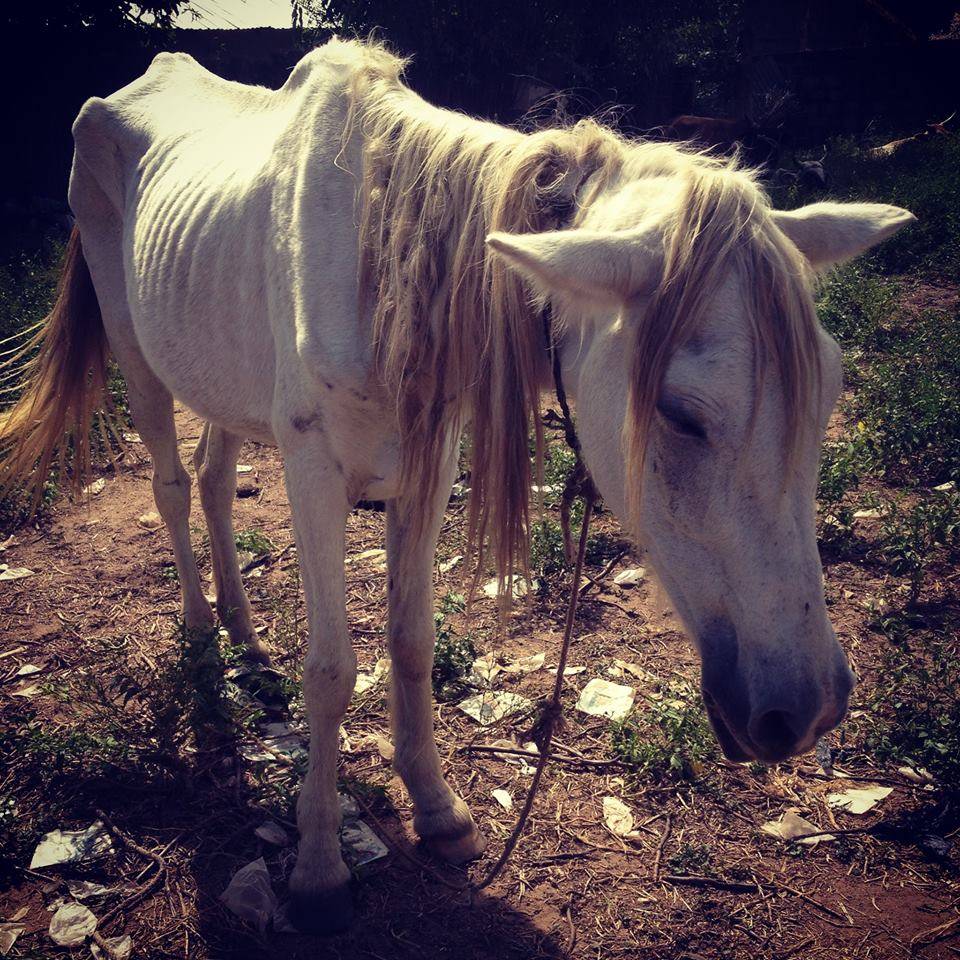 WHAT YOU CAN DO TO HELP
DONATE
– please donate any amount that you can spare so that we can alleviate equine suffering and improve the lives of the Gambian people
FUNDRAISING EVENTS
– cake sales, sponsored marathons, jumble sales, karaoke evening, quiz nights, horse and dog shows, recycling – the list is endless of events to raise funds
SHARE THIS CAMPAIGN
– to friends family, work colleagues, neighbours, anyone you meet via Facebook, Twitter, any media you can.
Here is what your contribution can help towards
Installing solar power, fencing and poles, glass for windows, stable fittings including mosquito netting, paint, rubber matting, sand, cement, hay to fill the barn, wages for local labour, plumbing and electrical installations, transport costs. Our biggest expense will be £10,000 that is needed to roof the new stable blocks.
+ Read More