118
3
Funeral expenses for Zack Ganoe
$5,655
of $5,590 goal
Raised by
102
people in 14 days
Kyleigh Boyd  
As most of you know on 4-11-17 , this world got a whole lot smaller. Every parents worst nightmare , has become a reality. Our brother Zackery Ryan Ganoe's life was tragically taken from us. He was only 20 years old. Years of smiles, love and laughter that should have been , will never be. Our hearts are left broken and shattered. There is no putting those pieces back together for our family. Zack leaves behind a precious piece of him , our niece Lilly , who will never understand but will remember the love that her daddy had for her. Please help us bring Zack home one last time so we are able to put him at rest. Any donations or kind words are greatly appreciated. Thank you for all those that showed their love and support to our family during this difficult time.
+ Read More
XOXOXO BROTHER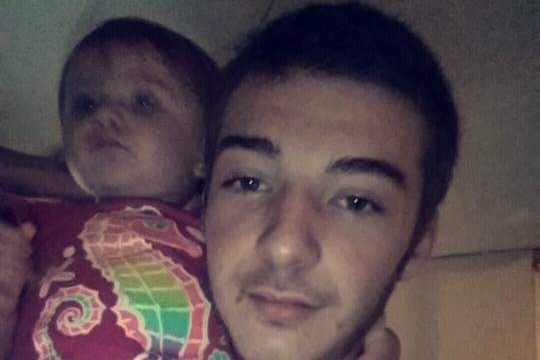 + Read More
We are overwhelmed with all the love and support. we want to thank each and every one of you. Zack was a sweetheart. . An amazing father, Someone that would go above and beyond for anyone in need. Our hearts are torn beyond repair but your kind words help make our days easier.. Thank you.
+ Read More
Read a Previous Update
MT
Michelle Thomas donated $50
2 days ago
AH
Ange Humphreys donated $15
3 days ago
CG
Chris Guthrie donated $30
9 days ago
JL
DT
Denny & Cheryl Trice donated $25
10 days ago
.F
. The Karinshak Family donated $50
10 days ago
JY
Joel and Stacy Yednock donated $155
10 days ago
LL
Larry and Vicki Loughry donated $200
10 days ago
MM
Mary Kay Milliken donated $50
11 days ago
DB
Danielle Butler donated $50
11 days ago
DH
Donna Rae Hixenbaugh donated $100
12 days ago
BL
Brandi Loring donated $25
12 days ago
DE
Doug Ernest donated $50
12 days ago
JK
Jessica Kirby donated $25
12 days ago
MK
Melissa Kisner
12 days ago
Sorry for your loss sending hugs prayers. if you need anything let us know. Donation was hand delivered .
+ Read More
DM
Danea Meehan donated $15
12 days ago
MN
Mike Nagyhazy donated $50
12 days ago
DB
Donna & Bill Beatty donated $25
12 days ago