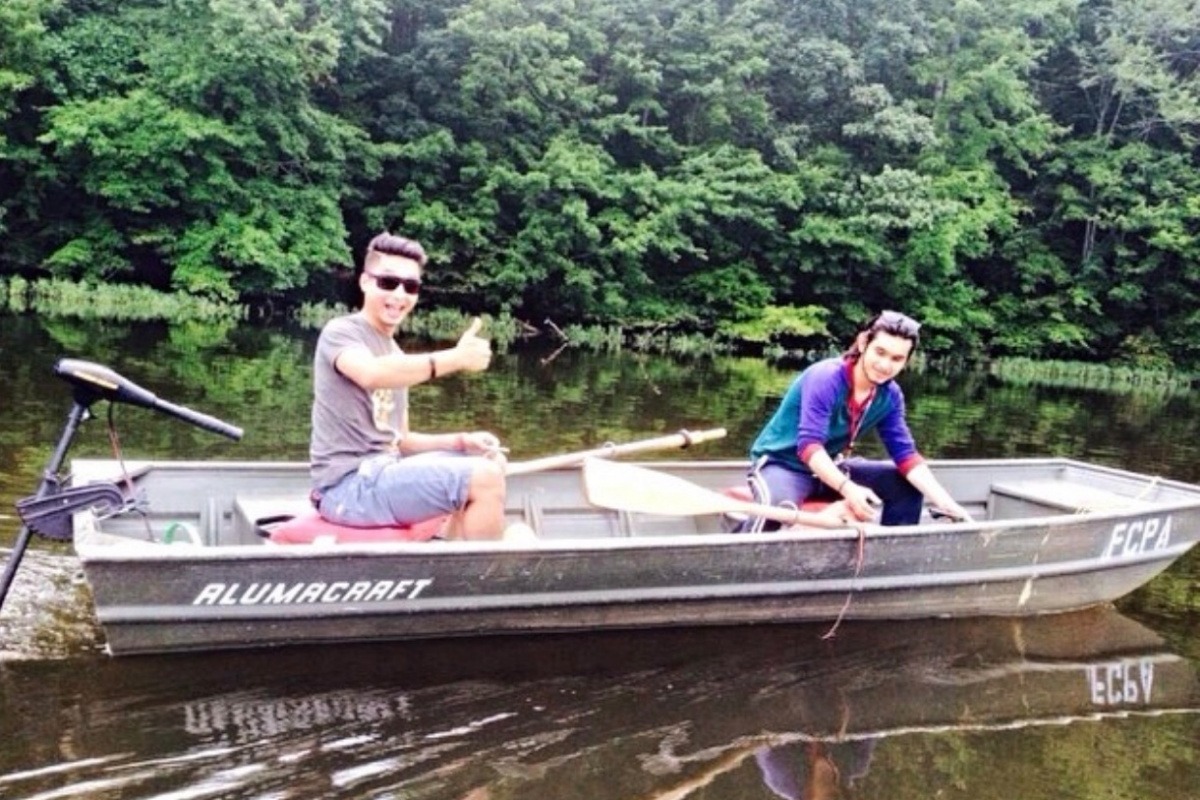 472
2
Funeral Expenses for Subeed and Anjil
$30,306
of $20,000 goal
Raised by
450
people in 27 days
We write this with great sadness over the unimaginable loss of our two close friends Subeed and Anjil. In the early morning of Feb 16, 2019, There was a fatal crash on southbound 28 that took the lives of two of the most precious souls.
When someone dies, especially a young person and un-expectedly, we often look for reasons on how or why this happened. However, most often, there is no explanation. It is terrible to have to live with the hole in our heart that is there when someone dear to us leaves us forever.
We will always remember them, often with sadness and often too with gratitude. We will find ourselves smiling and remembering the fun and good times we shared.  We pray that things in our lives can and will get better with both of their memories. Their memories can be a source of strength and inspiration for us to continue living.
Subeed was charismatic, shy and kind hearted who loved traveling and experiencing new things. He especially loved food and always expressed his love for food by inviting his friends over for dinners or meeting at a new spot. He had just celebrated his 29th birthday in January.
Anjil had the attitude of a rock star and he loved to dance, weather it was to his favorite hits from Jimmy Hendrix and Jim Morrison or even to his own tune. After all his name was "Dancer Babu" and he was always the life of the party. He loved writing the most unique and memorable poetry of his experiences and deep down thoughts.
They were both great listeners and always offered a shoulder to cry on for anyone who needed it. They both lived life the fullest and lived every moment in their own terms.
There are no words for us to describe how their families are feeling and coping with the loss for their sons/brothers.  However, we would like to help their families as much as we can for whatever they need financially. 
Please help us raise money for both Subeed and Anjil's funeral expenses. Funds raised will be deposited into our account then directly given to both of their families. Any help would be greatly appreciated!!
Subeed and Anjil, one day we will meet again, friends. Look out for each other brothers. We all love you very much. 
https://www.washingtonpost.com/local/public-safety/fatal-crash-east-of-dulles-international-airport-leaves-two-dead/2019/02/16/30b60682-3214-11e9-813a-0ab2f17e305b_story.html?noredirect=on&utm_term=.fc2e0f02c18f
+ Read More
Update 1
25 days ago
Share
We would like to take this opportunity to thank you all on behalf of Subeed and Anjil's families for your contributions. Your contribution means a lot to their families. The financial support from all of you would help us in fulfilling our mission of covering our beloved friends' funeral expenses. We are planning to stop the GoFundMe fundraising event on Friday. Below is the detailed breakdown of how the funds will be used.

Cremation services for Subeed and Anjil

Cremation will be held on Monday early morning.

Basic Cremation Container (Virginia requires the use of a cremation container that satisfies state law.)- $99.00
Basic Gloss Pewter Urn- $195.00
Administrative Fees:
Express processing of Death Certificate - $75.00
Express mailing of Death Certificate- $55.00
Delivery of Cremated Remains:
Pick up of cremated remains- No charge
State Mandated Fees:
Virginia- medical Examiner Fee (VA requires a Medical Examiner to give authorization prior to cremation for deaths that occur in Virginia)- $50.00
Death Certificate (s) $12.00 (per certificate)
Total: $1,956.00
Sales Tax ( 6% on $294.00 of merchandise): $ 17.64
Grand Total: $1,973.64 (for each individual)

We are planning to do an indoor candlelight vigil on Monday, February 25th, 2019. The address and time of the vigil is listed below:

Address:
Durga Temple of Virginia
8400 Durga Place, Fairfax Station, Virginia 22039


Time:
4:00 PM- Memorial Ceremony Begins
4:30 PM- Greet/Meet (videos/photos)
5:00 PM- Speeches
6:00 PM- Candle light vigil will begin at 6:00pm (please be here on time)


Listed are the estimated things we need that is associated with the event.

Candlelight vigil
• Reservation of a hall for 4 hours for 200 people
• 250 candlelight service sets
• Pictures and frames
• Flowers and garlands
• Food and beverages
• Ribbons and memory pocket tokens
• Mic for speakers (not sure if we need this)


The remainder of the money will be split between Subeed and Anjil's families. Your financial support will help them cover the cost of cremation and cost associated with cremation, Subeed's properties moving expenses from VA to NH, and the cost that will incur during 13 days of mourning process. The transparency of the costs associated with the candlelight vigil will be provided upon request.

One again, we would like to take this time to thank you all for your generous contributions and we hope to see you all in the candlelight vigil. Thank you.
+ Read More