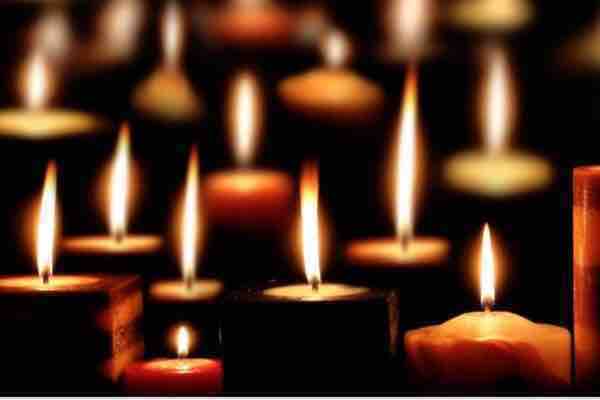 703
4
Funeral costs for the Lufts/Senzee
$53,912
of $50,000 goal
Raised by
655
people in 17 months
http://www.kctv5.com/story/37142712/4-kearney-residents-die-in-rollover-accident-on-interstate-70-in-kansas
.


My name is Chase Davis, I'm from Kearney, Missouri.  I've known both the Luft and Senzee families since I was in grade school. I'm best friends with Ethan (Luft) and I wanted to reach out to him and his family along with the Senzee's to create a gofundme. Every donation WILL go to an account for both families. 
Lisa Luft, age 47, and her daughters, Brianna Luft, age 20, and Aria Luft, age 14, died December 26, 2017, in a car accident on the way to visit family in Colorado.
Listed below are their obituaries.
Lisa, Brianna, and Aria Luft
God Blessed Lisa with an amazing marriage of 25 years to Brandon.  God also blessed them with six amazing children, Collin (his wife, Savana), Brianna, Ethan, Donavan, Aria, and Fischer.
Lisa served Christ working as a registered nurse at Clay County Health Department.  Christ shined through her as the most Godly mother possible pouring love into her family at church activities, football, soccer, baseball, volleyball, wrestling and still finding time almost every day to go into beast mode for her intense workouts.  Lisa and her entire family and the friends that came with them would be found in the front row at church ready for the forgiveness of sins to be proclaimed and given through the Body and Blood of our Lord Jesus Christ.
Brianna was blessed to be a "rock" in her Christian faith.  Brianna was a shining example of the light of Christ in everything she did from singing in Choir, to rock climbing and being a leader in Student Council in High School (Kearney-2016) and in College (Missouri State University).  She was perfectly equipped to serve Christ majoring in Special Education.  Being a fierce friend to everyone she knew she demanded excellence in morality and family commitment and Christ-like living.  Brianna's "rock like" faith served as the greatest example of Christ to everyone in her life. 
Aria was blessed to be the sweetest and most joyful 8th Grader (Kearney Middle School).  Fierce and aggressive would be the best way to describe her athleticism in soccer, volleyball, and basketball.  Aria served her Lord singing in the St. Stephen Lutheran Church youth praise and worship team "Potter's Clay".  She had wonderful friendships and was very close to her family.  Aria had a smile that lit up the room and reflected the love that Jesus had for her.
These three daughters of King Jesus, lived their lives each day reflecting His love to every person with whom they interacted in this life.  We rejoice for them as they celebrate Victory today in His presence.  We pray God's mercy on the broken hearts that are left behind even as we thank Him for His great love for each and everyone of us.
The funeral service will be held at 10 a.m. January 3, 2018, at St. Stephen Church in Liberty, Missouri.  Pastor Joe Rodriquez and Pastor Calvin Kapels of St. Stephen will be officiating the service.  Visitation will be held from 6 to 9 p.m. January 2, 2018, at St. Stephen Church. 
Saleena Ariel Senzee, 18 went to be with the Lord December 26, 2017.  Saleena was the youngest of 21 grandchildren and although she was the youngest, she was able to teach us all so much about joy, positivity and the power of forgiveness.  She truly embodied the fruits of the Spirit: love, joy, peace, patience, kindness, goodness, faithfulness, gentleness and self-control.  Saleena will be remembered as a bright, shining light.  She graduated from Kearney High School in May 2017, where she was a member of Student Council, a wrestling manager for three years and voted most "Spirited" her senior year.  Saleena was attending Maplewoods Community College and was beyond excited to transfer to Missouri State University this coming semester.  Our wonderful Saleena was known for taking tons of snapshots and unexpected photos of those she loved.  She loved coloring her dog Roscoe's fur pink, spending time with her friends and made her entire extended family do the mannequin challenge last Thanksgiving.
Those who went to be with the Lord before her were her grandfathers, Romulo Quinones and William "Bill" Senzee.
Left to honor and remember her lover are her parents, William Kirk Senzee and Blanca Quinones Senzee; her brothers, Zenas and Aaron Senzee; her grandparents, Granny (Pat) and Gramps (Jim) Mountain; Grandma Carmen Quinones; and many aunts, uncles, cousins and second cousins.
Friends, family, and others whose lives Saleena touched are invited to celebrate her life at Pleasant Valley Church located at 1600 Missouri 291 Highway, Liberty, Missouri on January 2, 2018.  Visitation will be from 12:00 to 3:00 p.m. and service will follow from 3:00 to 4:00 p.m. 
Funeral arrangements in care of Fry-Bross & Spidle Funeral Home, Kearney, Missouri.
 Memorial funds have been set up for the families.  Contributions can also be made to Pony Express by Mail/Bank Transfer or Walk-In under the following accounts:
Brandon Luft
Luft Family Memorial Fund
Pony Express Bank
215 N. 291 HWY
Liberty, MO 64068
Blanca Senzee
Saleena Senzee Memorial Fund
Pony Express Bank
215 N. 291 HWY
Liberty, MO 64068
+ Read More
Update 1
17 months ago
Share
Your donations will help both the Luft and Seneeze Families.
+ Read More