The Fight For Truth & SocialJustice
$5,626
of $25k goal
Raised by
95
people in 15 months
I have established a GoFundMe account for the purpose of raising sufficient funds to set Blog#42 on a path to growth in 2016. My goals are to expand readership, license interesting content, and invite guest writers to contribute their expert opinions on the topics covered on the blog.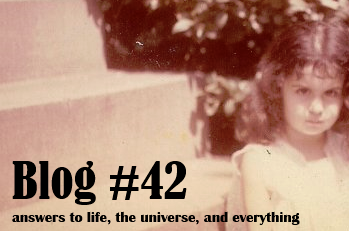 Since it was established in July of 2014, articles on Blog#42 have been read nearly 130,000 times.
I have given up trying to submit my writing to other publications and I am now devoting what amounts to full-time hours to the blog. And what could be more American than starting your own business?
My first big project will be to complete my Precariat  series of articles, followed by the publication of an expanded version of the series in e-book format.
My goal for 2016 is to turn the blog into a full-fledged web-based magazine focused on social justice and the new, post-Great Recession economy, with a small staff of writers and editors.
There are a lot of things that need to go into expanding a website:* Pay writers & editors for their hard work* Drive traffic through advertising* Acquire licenses for image and video stock* Cover hosting and domain costs* Cover site development and optimization costs
Won't you please help me reach my goal of raising $25,000 as Blog#42's budget for 2016?
There are a lot of reasons why I am trying to make RimaRegas.com an important resource: * Raise awareness of social injustice* Put the spotlight on economic injustice* Educate the public on the topics the MSM aren't* Focus the discussion back on the facts* Cut through the talking points and smokescreens
This is what the New York Times had to say about me in a feature covering the paper's most influential commenters: 
Ms. Regas said she commented to stay sharp as a writer, hoping to get back in the business after completing the education of her daughter, who has both autism and epilepsy.She also maintains a blog that offers extended analysis of her Times comments and thoughts on raising a disabled child."I have the time, I have the inclination, I write," she said.
You can read more on the NYTimes website.
This means so much to me as an American and a human being, it is what I live and breath each and every day. It is my aim to cut through the noise machine that is the corporate media of today and continue to produce real, authentic news, analysis, and opinion pieces that gives a measured and strong voice to the Progressive movement. 
I would be deeply grateful if you could help me achieve my goals and, as a thank you, all contributions $100 and over will receive a free copy of the Precariat ebook.
My most sincere thanks,
+ Read More
Be the first to leave a comment on this campaign.