FUGGIT: Ending Sneaker Violence
$1,130
of $10k goal
Raised by
16
people in 25 months


The Leap

FUGGIT is a play on the slang phrase that expresses a leap of faith. Similar to "Just Do It" a internationally identified slogan coined by NIKE, FUGGIT expresses the feeling of getting up and taking action to a problem. It is more than a slogan, it's a culture adopted by those who take chances and go against the grain to make a change. Throughout life we often have ideas that get shot down by others who may not share the same creativity or vision. It comes a point in every persons life where we no longer wait for the acceptance of our peers and we say FUGGIT I'm gonna do something different.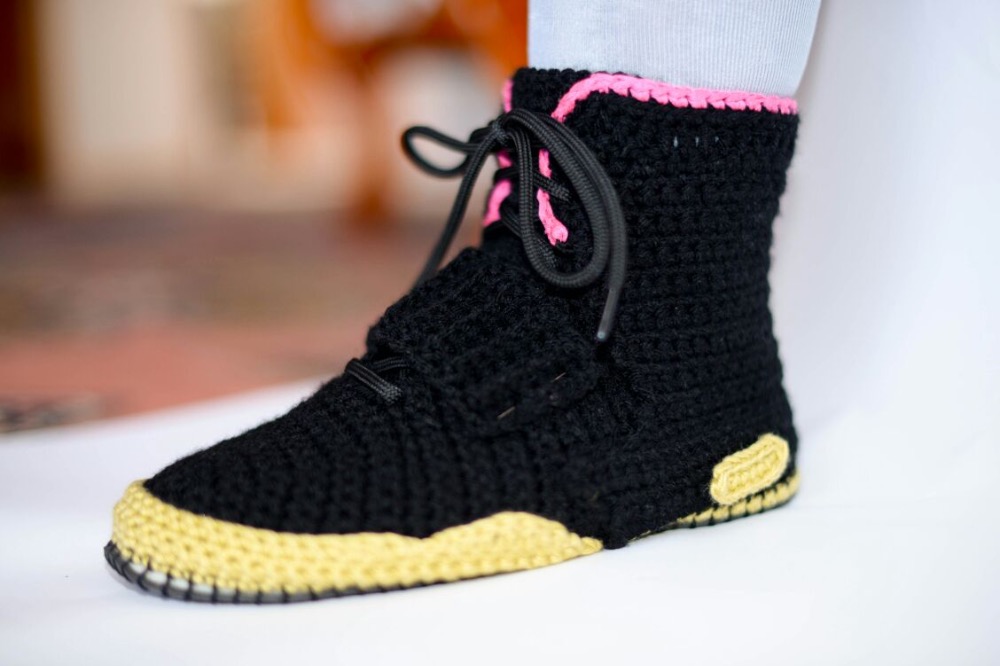 FUGGIT
The FUGGIT brand  is a concept to parody the opulence of popular cultural designs through the art of handmade crochet and other forms of art. Through the sale of these crocheted slippers FUGGIT aims to accomplish 2 things. First, to start the conversation about sneaker violence in the United States. Secondly, to use proceeds from sales to build our brand in order to give scholarships and funds back to communities affected by sneaker violence. FUGGIT hopes to align our company with NIKE, ADIDAS, and other major sneaker companies to be able to create art and information that will help them deal with their sneaker violence issues.  We believe we can help by creating products that bring the problem to the forefront and not hide from them. And we believe art is  the best ways to deal with cultural issues like these. FUGGIT sells at various vendors and sneaker conventions around the U.S. At these events we meet collectors, buyers, sellers, of all walks of life. With your help we will be able to extend our efforts to other areas in which people aren't as informed about this problem as well as be able to produce more products that make social fashion statements. 

The Money 

So, where is your money going when you donate?

Fuggit filing fees : $2000

Supplies and labor costs : $5000

Advertisement: $1000

Travel for sneaker conventions: $2000

TOTAL: $10000

Core Values
 
FUGGIT has been created on core principles and values. We will use these principles and values to empower consumers: giving them the awareness they need to support less abusive consumer practices.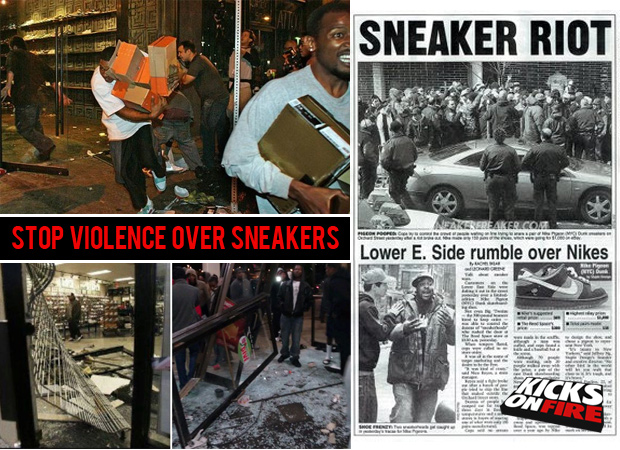 What is "NDSNKR"?

"NDSNKR" is the logo for the NDSNKR  Violence the slogan for FUGGIT as well as the a non profit entity of our company . All products bearing the NDSNKR logo on them will be given away completely free in order to spread the message of sneaker violence rapidly. The hope is to have this portion of the company fully funded by the U.S. government and or multiple major sneaker  companies so that we can have enough to create creative products free to the public.  

 

The Purpose

 Many people are not aware of the social pressures placed on them to be fashionable . Because of this, many commit crimes in the name of materialism without thinking of their consequences. One reason why many people never find what truly makes them happy is because they are being told what should make them happy. The media tells them what clothes will be acceptable, what type of person you should be attracted to . Finding your own voice is the first step in changing this way of thinking . It is a decision within to take control your lifestyle. By spreading the message through the FUGGIT product line we hope to start a movement of independent dreamers. 

My name is Richard Riley and I am the founder of The FUGGIT brand. After the  murder of my cousin Micahel Kirby Alvarado I began to do independent research on material violence in communities similar to mine.  Alarmed,  the issue of sneaker violence jumped out at me as Mike and I collected sneakers in college. A series of inspiring events happened shortly after and  I said FUGGIT I am going to start  a  war on against sneaker violence !



Sneaker Conventions

 These are events that we hope to gain the most attention. The conventions are intended to mix the stories of those who have been affected by sneaker violence along with the love and passion for sneaker culture. The conventions will allow us to extend free items to young adults and kids as we generate sales from our crochet shoes. The ultimate goal is to be able to buy sneakers to give away for free. We believe that this gesture reverses the norm of jealousy and violence in the community.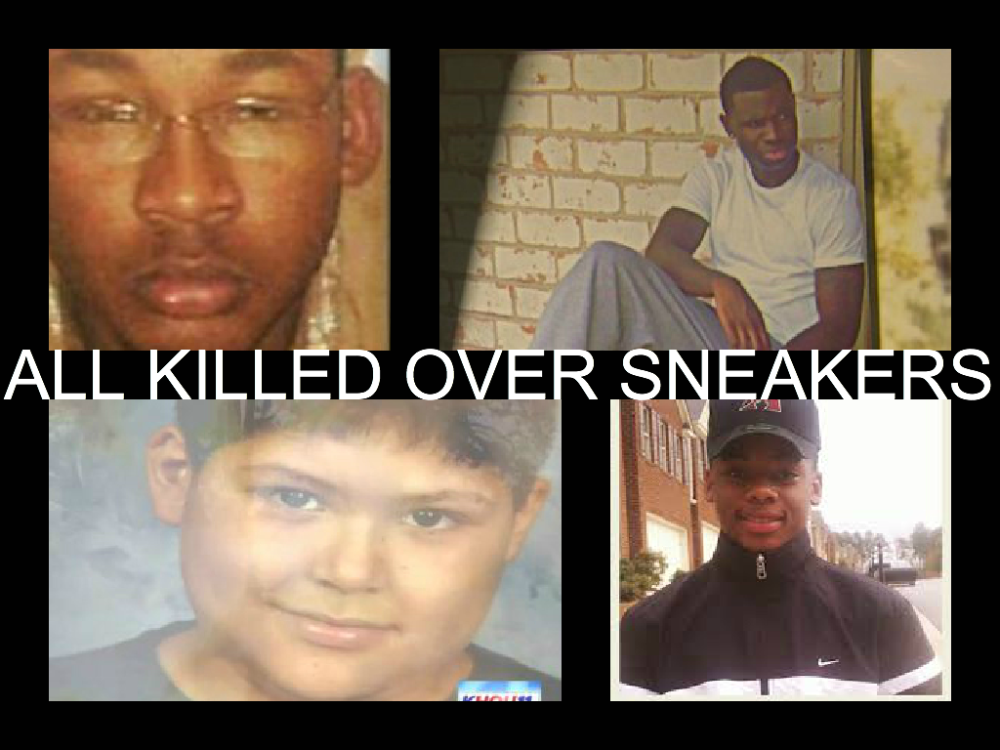 Violence Awareness

Sneaker violence has skyrocketed in the past 30 years. 
In the late 80's and early 90's, when basketball shoes crossed over the $100 mark, death over gym shoes began. A small shoe company decided on a new marketing strategy of focusing on one player instead of hundreds of lesser-known athletes. A shoe deal between Nike and a rookie from the University of North Carolina named Michael Jordan grew into a global, multi-billion dollar conglomeration with the best basketball player ever to play the game.

As a result, you have a consumer-based, sub-culture market that dictates what shoes are sold opposed to what shoe designers feel will be the next big thing. Many "sneaker heads" drive the market by selling shoes online and shoe companies try to capitalize on what is trending and selling on the web. What is so astonishing is that many of today's young shoe collectors who are standing in line for days or making unsafe deals were not old enough to even see Michael Jordan play. Surprisingly, many of the shoes that carry these high price tags and garner the most attention are not newly designed shoes. They are mainly all re-released shoes or hybrids from years ago.

However, we have now entered an era where many shoes today have surpassed the $3,000 - $4,000 threshold. With the release of the Nike Marty McFly's, LeBron's, Foamposites and Air Yeezy, shoe prices have reached all-time highs. With these types of prices, many collectors are doing anything to get their hands on them. Some people do it for the actual culture and love of the shoe game and some are strictly in it for the money. Please help me to spread this information and donate anything you can. I would love to continue this project with your support. Thank you 
+ Read More
Be the first to leave a comment on this campaign.