Friends of Carolyn
$20,978
of $50,000 goal
Raised by
171
people in 33 months
Beloved friend and renowned artist 
Carolyn Hall Young
is now facing one of her biggest challenges to date with yet another serious recurrence of Non-Hodgkin Lymphoma, one of the three cancers she has battled over three decades. She just returned to her home in New Mexico from the hospital where her medical team worked hard to get her healthy enough to undergo more rounds of a new generation of powerful chemotherapy. She will continue treatment from the comfort of her home base.
We,
Friends of Carolyn
, want to mitigate some of the enormous expenses involved in her on-going care and treatment. 
For those who don't know
Carolyn Hall Young
, here's what's essential about her: Our sweet, funny, kind, and gifted friend wakes up with compassion in her heart and generosity of spirit each and every day despite the reality that she lives her precious and frail life in pain, tethered to oxygen, and bed-ridden.
As her world has shrunk to the tiny confines of a bed, the digital tools offered by her trusty iPad with its innovative artistic apps have exponentially expanded her world to the size of the universe: infinite. And because
Carolyn
 lives in Art, she began each morning planning whose portrait she would paint that day to bestow, as a free, surprising, delightful gift, to friends, acquaintances, global colleagues, and virtual strangers. For five solid years, she posted 1,620 iPad paintings to Facebook because of the joy it would give others and the joy it brought her. It became her mission and her way to keep flying through space ... with wings. 
So many of us have been on the receiving end of her art, her counsel, and her love: for that we are blessed. Now we can finally give back to her in a meaningful way while her husband Warren remains steadfastly at her side ... which is exactly where he wants to be.
Please help us to help them by considering a donation of any size (no amount is considered small) to defray a portion of her steadily mounting medical costs as well as home services, etc. All donations, minus the standard GoFundMe fees, will go directly to
Carolyn
and Warren. 
An inspiring, pioneering member of a global digital artists' community,
Carolyn Hall Young
is a beloved former classmate and friend. Mentor and teacher. She is passionate,  brilliant, optomistic. Visionary, selfless, insightful. Wise beyond words. And deliciously, lushly whimsical! She has been described by friends and admirers all over the world like this:
"Life has dealt
Carolyn
challenges that most of us cannot imagine. And in the face of it all, she's grown stronger, lighter, more grateful, and more in love, in the purest sense, with life and all of its wondrous gifts."
"
Carolyn
, I don't believe you've ever been fully in this realm. You manage to bridge this world with the ethereal in the most enviable way. We all need your spirit with us for as long as possible."
"Starkly radiant."
"Maestro of passion, hope, endurance, grit, support, positivity, strength, joy, selflessness, enduring strength, courage, and love." 
"A delicate flower who inspires so many of us." 
"A brilliant artist and a guiding light among our little community of online artists, who has given so much to everyone else and whose light is flickering now."
"The strongest soul I know."
"Once again our little soul sister
Carolyn
is fiercely holding on to this world, and once again all of us who love her are sending raging rivers of love and care her way!" 
"This woman is a miracle. A miracle of love."
To view
Carolyn
talking about her art, click
HERE
. And 
HERE
 is a podcast that illustrates her funny side!
Thanks to Joanne Carter at The App Whisperer, Apple's co-founder 
The Woz
heard about Carolyn's passion for her iPad and wrote
THIS
 in support.
A former classmate of Carolyn's wrote a gorgeous song about her in 2012. You can listen to Vicky and view some of her luminous portraits
HERE
.
Some of her hauntingly beautiful, poignant self-portraits are below.  
All images are © Carolyn Hall Young.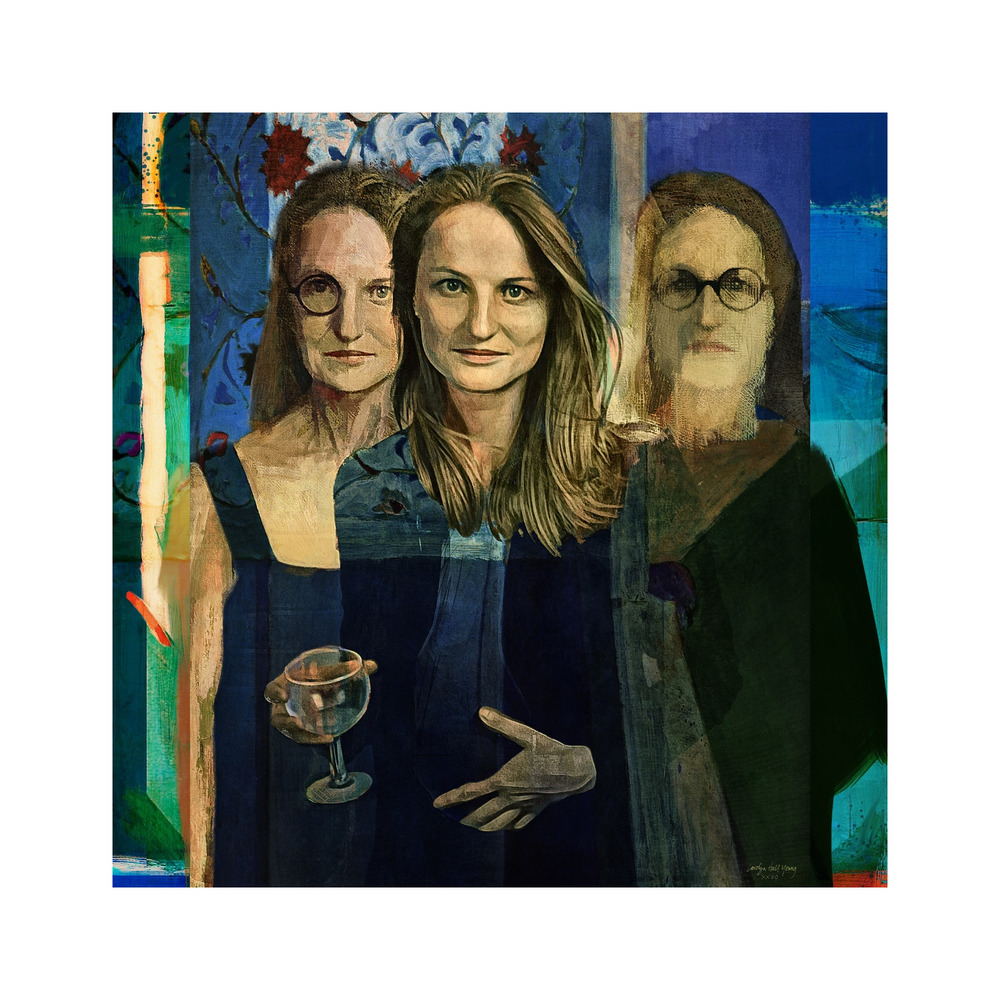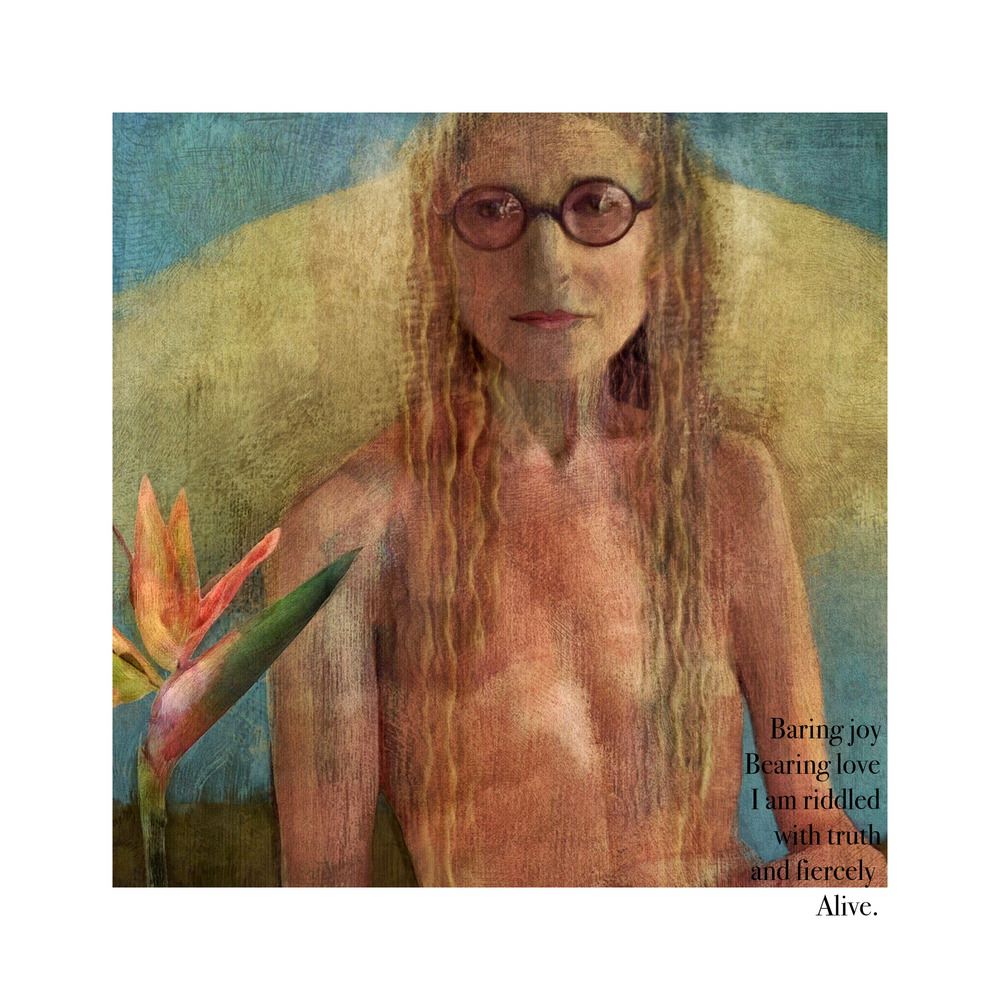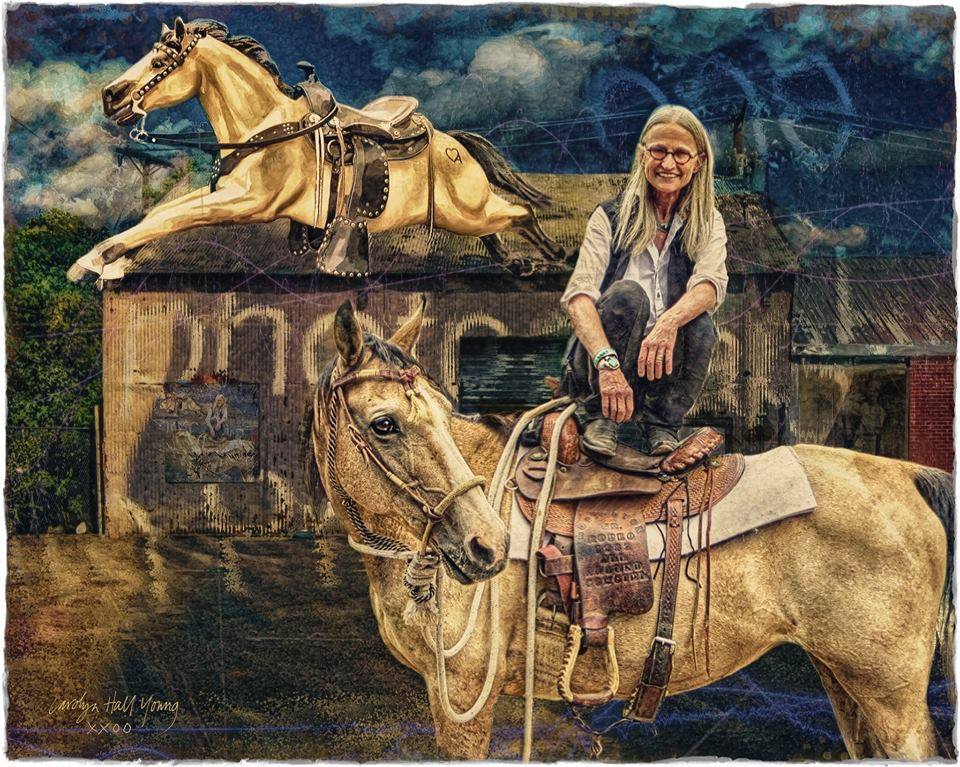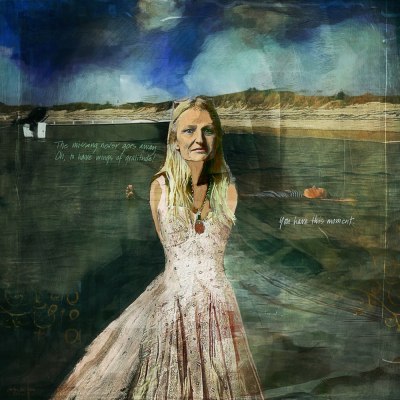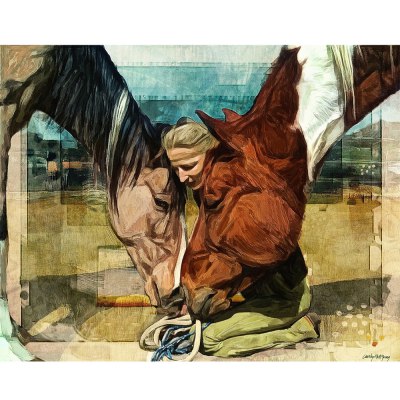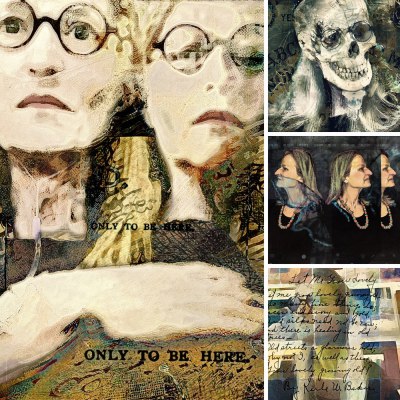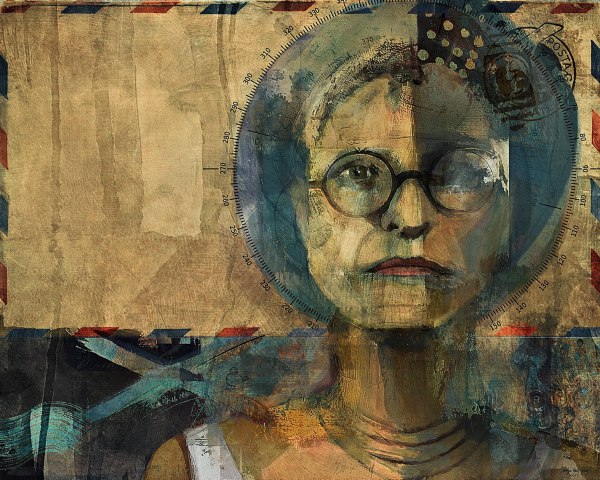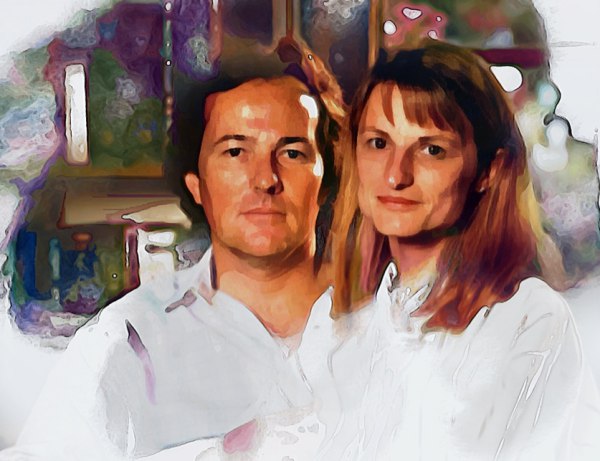 + Read More