1
7
Printing Workshop and Equipment
$200
of $2,500 goal
Raised by
1
person in 5 months
The Project - Pass on the Love of Letterpress Printing
I love letterpress printing. I love the process. I love the smell of the ink. I love the craft. I love the history. And I love being able to create something that can last for centuries.  Sadly, though, letterpress printing is a disappearing art. There are a few reasons for this.  One is that digital technologies have, for decades, been making it ever easier for anyone to produce high quality prints.  But another, and the reason that this project focuses on, is that letterpress printing equipment is expensive, hard to find, and there are few places where one can learn how to use it and do some printing. It is the goal of this project to overcome this barrier and get a new generation interested in the craft of letterpress printing.
The way we will do this by establishing a non-commercial, free for anyone to use (the only "fee" is one copy of what you print for a display wall), small letterpress shop where we will teach classes, make the equipment available for anyone to use, and encourage hands on learning of the art of letterpress printing. In this way, it is my hope that someone, or a few someones, learn about and come to love letterpress printing as much as I do and thereby preserve the art of letterpress printing.
My Story
I was introduced to letterpress printing in an unusual way. I've always been a century behind my time and, to their credit, my parents knew this. So for Christmas, when I was 8, rather than whatever toy or video game that was popular that year, they gave me a small Kelsey table top printing press, some type, ink and print blocks. I was hooked. I learned about printing, design, typography and how to make books. In college, I studied English with a focus on book history and the history of printing. I've worked for antiquarian book dealers and rare book libraries. And I am excited about the opportunity to work to create this space and to teach and preserve letterpress printing. 
What We Have Done So Far
I took the first step in this project last year when I placed at Art 321, Casper Wyoming's non-profit artists guild, my 19th century Reliance hand iron press, shown in the picture. There, this press is already available for anyone to use. Art 321 and I, as well as members of the letterpress printing community, have donated funds, supplies, including ink, paper, carving tools to make blocks and even reference books on printing. In April, I taught our first printing class with two more scheduled for June - one on type setting and page design and the other linoleum block making.
Me with my Reliance press serial number No. 25.
The most recent, and exciting news, is that in early May, we got a donation of a second press along with a type case and composing table, some furniture and three chases. The press is a foot operated Kelsey Star from the late 19th or early 20th century. As of the 18th, it is in the shop getting one ugly weld refinished, but we have gotten it mechanically sound so that it runs smoothly using the treadle (see the video below). We are also removing the electric motor seen in the video as it is a later addition and we want to keep the press original. We are also going to paint the raised details on the stand gold, as was original.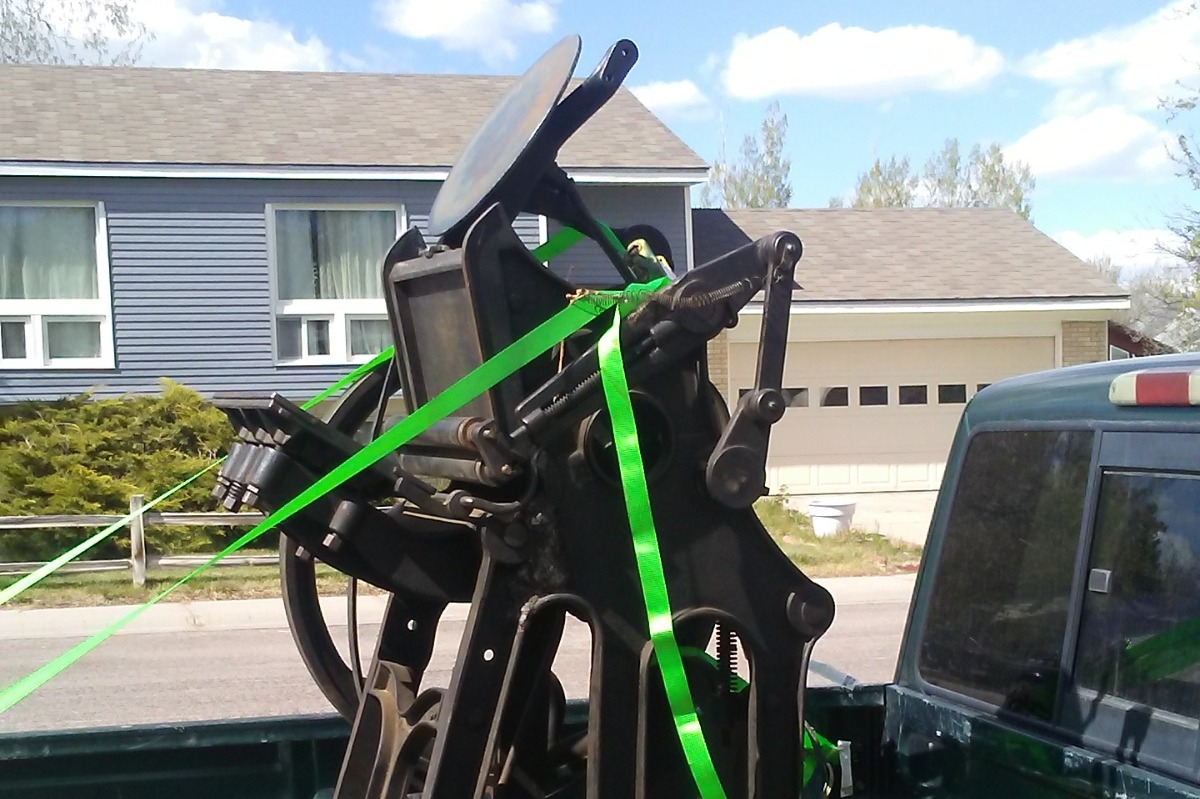 The donated Kelsey Star ready to unload.
The Kelsey Star, cleaned up, greased and put together. The treadle had been removed when the press was coverted to power, so the first thing we did was disconnect the motor (which is being removed) and reconvert the press to treadle power. This is the first time running with the treadle, so in this video, we're only checking to make sure everything works mechanically - we're not printing. And don't laugh - I know I stick my tongue out a bit when I concentrate but it helps - even after years of working around equipment with unguarded belts and open flywheels, I can still count to 10!
Original advertisement for the Kelsey Star. This is going to be a poster behind the press.


What Donations Will Be Used For
This project has a $2,500 which can be broken down into four main categories.
Supplies - $250
Tympan Frame - $250
Laser Engraver (Entry Level Used) - $1500
Refurbishing and Maintenance - $500
Project Total - $2,500
Supplies  
The first way donations will be used is to, throughout the year, purchase supplies needed to sustain this program.  These include paper, inks, type  (the most expensive supply we anticipate), cleaning supplies and supporting materials, such as linoleum and wood for making print blocks. For supplies, we have a budget of $250.
Tympan Frame
  The second way in which donations will be used is to make a tympan frame for the Reliance press. This is a folding holder in which the paper to be printed is placed, registered and easily lowered onto the chase for printing. Though common on presses of this era, our Reliance press does not have one (perhaps it never did). Without a tympan frame, printing is much more difficult as the paper to be printed must be manually placed on the chase for printing. If this is not done very carefully, it can be misplaced or moved, resulting in a smeared or misaligned print. Adding a tympan frame will make printing with this press much easier and expand the capabilities of the press. We estimate making a tympan frame and mounting it to the press will cost $250.
Tympan frame illustration from an early 20th century book on printing


For a video (not ours) showing a tympan frame being used on a Franklin style press,
click here
 . 
Laser Engraver
  The third way donations will be used is to purchase a used, entry-level laser engraver. While there are many ways to make print blocks, including by hand, cutting linoleum, and polymer plates (all of which we intend to teach), one technique I have experimented with is laser engraving, where the laser burns away the area of the block that is not going to be printed. While marrying this modern technology with 19th and early 20th century printing equipment might seem anachronistic, there is logic for doing so.
Cost and Convenience
- The first reason to add a laser engraver is to make creating print blocks easier and less expensive for the casual or novice printer. Traditional methods of block making tend to be time consuming and expensive.  And, while we will teach and encourage traditional block making techniques, we do not want the time or cost of making them to prevent anyone from printing. With a laser engraver, it will be possible for anyone create a design on their or our computer, make the block with the laser, and, using their block, print their design in minutes for next to nothing. This makes the process of, and learning the art of, letterpress printing more accessible to anyone.    
A Note about Tradition
- I enjoy, and my preference is, to use traditional techniques when letterpress printing. When I can, I teach and use hand-cut blocks and hand set type. However, for this project, marrying laser engraving with traditional letterpress printing will make letterpress printing more accessible as anyone with basic computer skills can design and cut their own block quickly and inexpensively. But our goal in acquiring a laser engraver is not to replace traditional printing techniques. We see it as a compliment, not a replacement for other methods. This is why one goal of this project is to acquire a basic laser engraver.
Our budget for a basic laser engraver is $1,500.
Detail of a print block cut using a laser engraver. Laser engraving was used for this block because neither the font nor the ornaments are available anymore.
Refurnishing and Maintenance  
The final major way in which donations will be used will be to refurbish the most recently donated Kelsey 7 x 11 press . Though in fantastic working order, this press will need new trucks and rollers and other minor work. It is missing the grippers and the ink plate, though it works, is a slightly smaller replacement than the original, so we are looking for one of those. There is also minor work that will need to be done on the Reliance. So we anticipate spending $500 for refurbishing and maintaining the presses.


What Your Support Will Mean

Your support will mean a great deal. It will make me smile because I'll know that others appreciate printing and want to make it possible for me to teach and encourage letterpress printing and help keep this art alive. Practically, it will mean that this press and supplies will be available, free of charge, for anyone interested in printing going forward. 

To show my appreciation, I'll be happy to send some prints or cards, a broadside or something else produced on our presses. And if you happen to be anywhere near central Wyoming, it would be my pleasure to meet with you and, if you don't already know, show you how to get your fingers dirty and make your own print. 

Thank you for your consideration of this project.
+ Read More
Update 1
5 months ago
Share
We got the Kelsey Star working and will be doing some printing soon. Here's a video showing the Star working.
+ Read More