5
4
Freedom of Speech is Under Attack
$160
of $150,000 goal
Raised by
4
people in 6 months
I invested everything I owned to build a production team and the
http://NightTalker.com
  Radio Show in New York.  Just as we were gaining a significant worldwide audience, paid sponsors and close to broadcast syndication… we covered the wrong story.  That story was what many believe to have been the assassination by car crash of journalist Michael Hastings. 
Listen to Our "Car Crash Assassination" Story
Censorship of Google and Facebook
Within 24 hours of our network launching this radio commentary… it went viral around the world, generating 10,000's of hits.  Within 48 hours this story and our show disappeared from online social media… as if we had never existed.  My phone went wonky, my laptop was hacked and our potential sponsors stopped returning phone calls.  During that time Google and Facebook told me they did not censor stories… and that our "car crash" story had never been posted (this was NOT true).  At the time, few believed me… yet look today what has happened to Alex Jones, Michael Savage, Rush Limbaugh, Sean Hannity and other Big Boys in the media. 
Our little show was just the canary in the coal mine… because we dared to speak things that were not to be spoken and because our show featured  interviews with high profile personalities that the Deep State wanted to silence and crush out, too.



Control the Media - Control the People

In 2014 few in the media believed that Google and Facebook were hand in glove with the Deep State to censor free speech.  Now these tech giants feel they have the power to silence even the Big Boys.  Tomorrow… if not stopped… they will come to silence you, too. 
Past NightTalker Guests Being Stomped and Censored
Over the years we have interviewed many of the best known people in America and from around the world.  These are people who have had the courage to speak the truth when truth speaking was frowned on and discouraged by the Deep State.  These people, too, now know that Google and Facebook censorship is alive, active and real… and has been going on for much longer than most of America knows.
Jerome Corsi -
Under the thumb and threat of criminal indictment of what many consider to be an illegal prosecutorial witch hunt by Robert Mueller and his team.  Corsi is now fighting back with his own lawsuit to hopefully expose illegal prosecutorial actions.
Listen to the Jerome Corsi Interview
Pamela Geller -
Courageously spoke out against the threat of radial Islam and the danger posed by the imposition of Sharia law.  Many people know her as the woman who led the fight against the mosque at Ground Zero, but her work encompasses so much more.  Smart, bright and very intelligent… she now lives under the terror of a jihadi death threat.
Listen to the Pamela Geller Interview
Jack Abramoff -
One of America's unrecognized patriots fighting to expose the depth of the real corruption in Washington, DC… Abramoff's unique position as one of history's most successful K Street lobbyists gave him unique insights into the lies, deceit and hypocrisy of people like John McCain and others.  Sentenced to Federal Prison for "crimes" that many of his supporters believe to have not been illegal at the time, the real chilling effect was to silence his testimony against the top levels of a corrupt Congress.  Our team has worked hard over these past four years to help get the ear of Donald Trump regarding a pardon for what many know to have been a terribly unjust political prosecution.
Listen to the Jack Abramoff Interview
Sheriff Joe Arpaio -
A tough county sheriff who believes that the rule of law should apply equally to every citizen, no matter how powerful politically.  He led a team which called Barrack Obama's birth certificate and other documents forgeries… and he spoke forcefully about the illegality of Hillary Clinton using a "home brew" server for sensitive/classified government documents.  After having been Maricopa County Sheriff for 24 years, Arpaio was ousted by the most expensive local election in US history… backed mostly by out-of-state money.  Arpaio's views and hard evidence have been censored by both the online and mainstream media.
Listen to the Sheriff Joe Arpaio Interview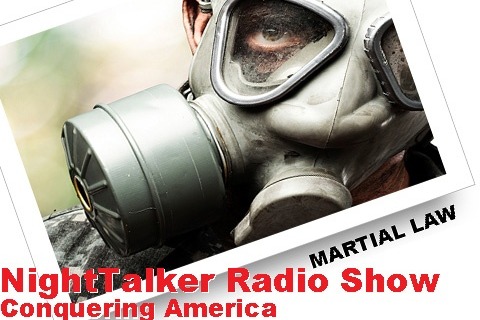 Not Liberal vs Conservative 
The Fight is Freedom vs Marxism
For more than ten years people would ask me if I was a Republican or a Democrat?  As the NightTalker Radio Show became more popular, people would ask - Are you a Liberal or a Conservative?  These terms are false constructs to confuse a dumb population.  The real fight is a Free Constitutional Republic versus a Totalitarian Marxist State.  Twenty years ago the Bad Guys were very cunning and sneaky as they sought to overtake the nation.  Today they do not even try to hide their aims… which is why the free speech issue is now more than ever so critically important. 
We Need Your Help to Survive
Some tasks in life are more important… bigger… than any one person can handle.  This is one of those times.  They came after me and our show… they shut us down financially… and no one helped.  Then they came after the Big Boys like Michael Savage… and no one is helping.  When they start coming after you… it will be too late.  With your help… let's make a stand now! 
For Free Speech… and a Free Constitutional Republic!
Our Needs - And How Each Gift Donation Helps
Our reach goal on this platform may look large, but by media terms it is actually quite modest.  Our studio is already in place, our production team is ready to go.  Where we need help is to cover expenses for studio re-configuration, staff salaries, a new form of distribution that cannot be censored by the monster tech giants, new format pre-production, original music, the addition of a new video channel, legal help, payment of past vendor bills, heightened security, a new, more secure web site, a good broadcast distributor… and the development of blockchain technology so that no tech giant can ever delete or censor media materials again. 
What if we don't meet our full reach goal?  Then, our Plan B will be to use the gift donations offered here to deal with the most urgent and pressing agenda items and do our best to find the rest of the funding elsewhere. 
The Founding Fathers Died Broke
If one's goal in life is to die with the biggest pile of money… most Americans, including me, have most likely already lost that game.  This was true of many of the Founding Fathers.  But they believed enough in the importance of living as free men and women under a Free Constitutional Republic that they were willing to risk it all.  I have been willing to take that risk, too… but now I need your help. 
The NightTalker Radio Show Founding Platform
Read the Omaha Declaration
+ Read More