GaGa for the Fort Peck Reservation
$3,055
of $3,000 goal
Raised by
61
people in 32 months
Sean and Wyatt Jaeger
were introduced to the Fort P
eck Native American Reservation, in Poplar, Montana
, by their chiropractor, Dr. Michelle Gardner (
www.drmichelegardner.com
).  Through an organization called '
Love Has No Color,
' Dr. Gardner and other chiropractors have been brining love, joy, and hope to the
kids living in poverty and instability
at the Fort Peck reservation since 2005. These trips include an annual trip in August to host two Fun Days and provide care to the children. 
This August 5th and 6th, Sean (age 14) and Wyatt (age 12) want to share their favorite summer game, GaGa Ball, with the Fort Peck children.  For this reason, they are raising funds to purchase a GaGa Ball Pit, which will be shipped to Montana, where they will personally teach and play the game of GaGa with the Fort Peck children
.  Funds are needed by mid-July to purchase the GaGa Ball Pit.  
100% of funds go towards the GaGa Ball Pit, with any remaining donated to Love Has No Color
, to benefit the Reservation, including the purchase of nutritious and healthy packaged foods.
OUR DEADLINE TO RAISE FUNDS IS JULY 25TH!
Sean and Wyatt are traveling to Montana with their mother, local attorney, Nicole Voigt, and Dr. Gardner, to help with the Fun Day.  Dr. Gardner and Nicole Voigt are members of the
Rotary eClub of 7510 Horizon
(
www.horizonrotary.org
), which has raised school supplies for Love Has No Color, and which is supporting Sean and Wyatt's fundraising activities through publicity and a fundraiser.
As reported by Love Has No Color, we don't have to look very far to find third world conditions; poverty is alive and well in the United States, and nowhere is it more obvious than on Native American Reservations. Here are just a few statistics of life on the Reservation that very few people are even aware of:
·      
Highest suicide rate in US (10x national average)·       Life expectancy, disease, poverty of a third world country·       Disease rates unrivaled in the US (diabetes is 4x national average)·       40% high school dropout rate·       Crime, drugs and alcohol abuse that starts in middle school·       75% unemploymentMambaGaga, LLC, manufacturer of portable GaGa ball pits ( www.mambagaga.com ) has connected Sean and Wyatt with a discounted pit, and is providing free shipping and donating additional accessories.
Sean and Wyatt must raise $3000.00, to cover the discounted cost of the pit.  Any extra funds raised will be donated to Love Has No Color for the purchase of nutritious, non-perishable foods and school supplies (
www.savethereservation.org
).
Watch this video to learn about the learned helplessness commonly experienced by children of the reservation.
<iframe media_type="0" media_id="CSajlS1yNNA" class="youtube-replace" title="YouTube video player" style="margin-bottom:20px;width:560px;height:315px;" src="//www.youtube.com/embed/CSajlS1yNNA/?rel=0" frameborder="0" allowfullscreen="1"></iframe>
Please consider helping Sean and Wyatt bring hope, laughter, and fun to the children at the Fort Peck reservation.  
Please donate to this campaign at www.gofundme.com/fortpeckgaga/.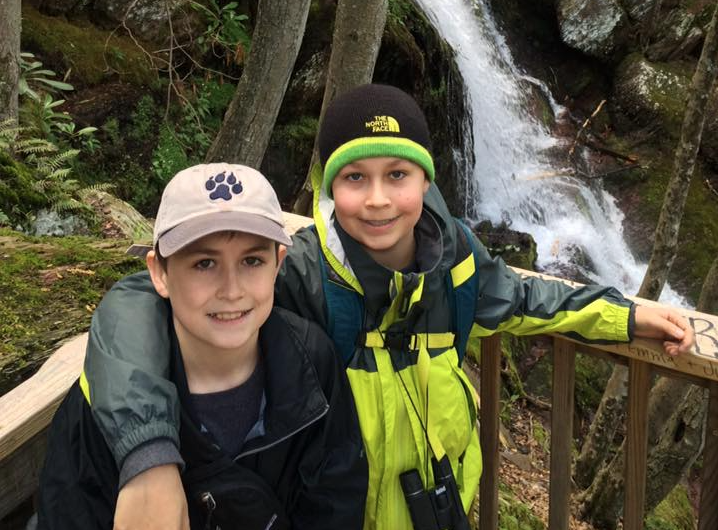 + Read More
Be the first to leave a comment on this campaign.