36
2
RIP Majed - Love for Syria
£880
of £3,500 goal
Raised by
34
people in 5 months
I have been working in Syria as a journalist and in humanitarian assistance for the last 8 years. I have always stayed quite private for my security mostly, now I need to share this widely. I have been blessed to meet some incredible people, many of them have been killed in the war and recently one of my most special souls to me has passed away.
As I recently shared on my Facebook ( www.facebook.com/yasminaltellawy), I lost my little brother, one of my closest friends from Syria, one of the most incredible people.
I am writing now to ask you all to please read this; please will you help me, I have never asked for help so much as right now. 
I have never met anyone like Majed. He worked with me in translation on various occasions and with humanitarian assistance. I always worried I would not bring him back to his family alive in Syria when I took him away with me, but shockingly he passed away in Erfurt, Germany. Majed was full of life and thought. He is one of the most intelligent people that I have ever met. He cared deeply for people, he often got himself into the uncomfortable situations just because his heart was too open to want to help other people. 
On the 1st March at just 23 years old his heart stopped. There was no warning, it has been the biggest shock for his family and all who care for him. It has been the biggest shock for me. We worried about his family who were in Syria always; we never expected this. We never expected to bring him home deceased. 
Majed lived his teenage years surviving through the war in Syria; he was in Germany to finally begin life. He was studying and was going to do incredible things in the future. We are all so proud of Majed. 
Let me tell you a little about this family and why they are so special. In 2012 I met this family. From that first day until today they care for me exactly as I am, they have protected me in the worse situations, given their life to me, fed me, clothed me, loved me over the years while ensuring my privacy and safety. There have been terrible moments and still they made sure they would care for me putting all of their lives at risk; situations I am happy to talk about in private if you want to contact me. These are some of the the most honourable people I have ever met in Syria. These are people I truly do trust my life with and the have proven I can time and time again. 

I cannot express to you just how important this family is to me, they are my family too now. I love them all as my family. Not only have they continued to care for me, they are all just amazing people; working hard for the good in Syria; for education, decency, everything that is lacking in the country they all push for the good while trying to stay alive every day with a smile and love to give to others. Nobody as greeted me with quite as much kindness and love as this family have. I do not wish to share so much of their personal details in public for their safety and mine but again, please ask me anything in private and I will happily share. 
Majed's family reside in Syria, they are trapped in Syria unable to leave surrounded by destruction and daily bombardments. Naturally as anyone would wish; Majed had to come home. This was not an easy situation but it was managed at a great cost, with a family who are trying every day to stay alive & feed their children this is money that is impossible to find.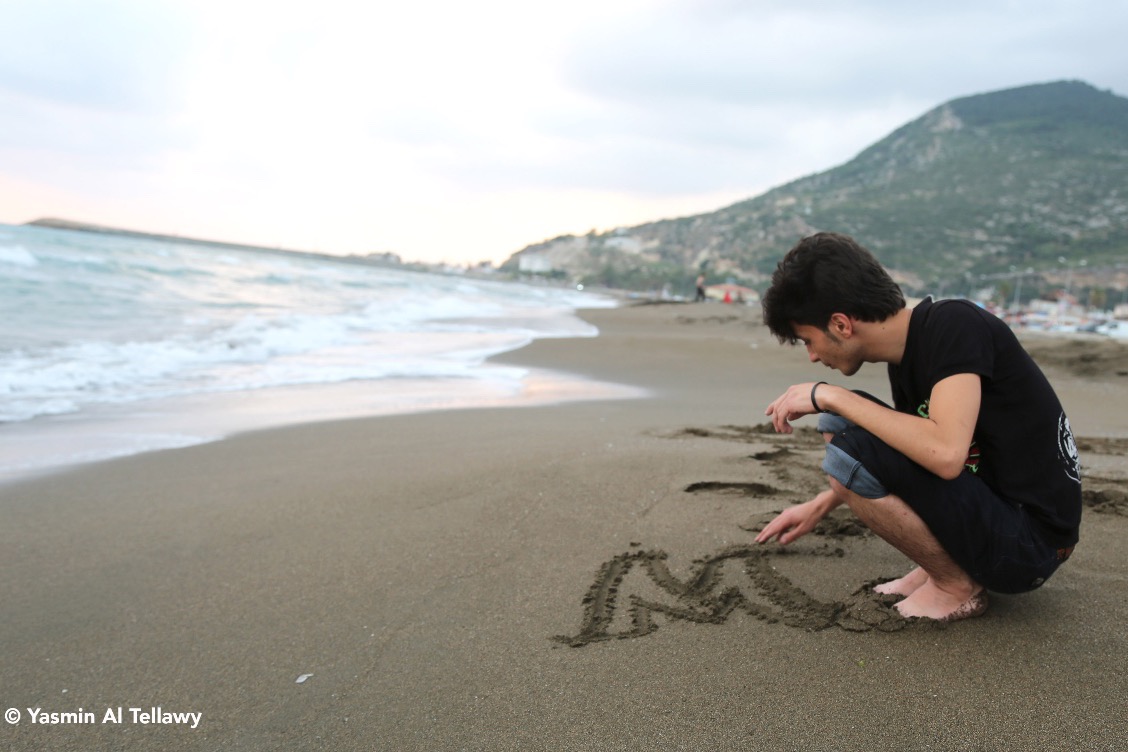 Now, there is a debt which needs to be covered and for this I am reaching out to humanity in the world. If any organisations who maybe assist in this that I may know are able to donate towards this I will personally do any fundraiser of your choice; a marathon or anything you decide to raise funds for you if you wish, and if you know my past history on this it is memorable for all the wrong reasons.
For anyone who donates over £30 I will send you a unique hand-painted gift. (Please allow maybe 1-2 months maximum from your donation for this)

I am asking you please to donate what you can. I have covered what costs I can, this money will be going directly to repay debt for these transport costs, and I will share proof of this. Majed's older brother will verify this with anyone right now also. Please contact me if you wish to talk with him directly. 
It has cost more than €5000 to bring him home along with a lot of patience and love. €3500 just for the transport of his body alone on the flight. I will happily share any documents in private; I do not wish to share such private information of the death and address details in public, but please contact me if you wish to see anything. 
(Receipt of bill of transport from Erfurt, Germany to Antakya, Turkey)
If more is raised than the amount I am asking then these funds will be used to help the family with the education for the young children in the family, they are trapped in a dreadful situation currently. If less is raised then I will try my best to cover any expenses in time… everything will still go towards covering these costs. 

These costs are a lot. I understand that. Many may not agree with this. Majed could not rest alone in Germany, he needed to be back with his family to say goodbye and rest near to them, not be alone in a foreign country as a nobody. Either way; there would have been high costs associated with burial. Burial in Germany would have cost more that repatriation. 
Majed was special and important in this world, he had great dreams and plans; he would have loved to have been an architect to go back in the future and rebuild his country when the time was right and was working so hard towards these dreams. 

Please share this widely, share to all you know. This is a special, unique situation.
I am calling out to the Muslim communities also who have ignored my private calls for help so far; please ask with your local mosques if they would please consider a donation towards Majed's costs of going back home. 

I am desperately appealing for this like nothing I have every appealed for before. I will be forever at your service for this. Please have a heart for this situation. If anyone has a problem using this website to donate you can also donate via paypal or bank transfer, just contact me. 
Thank you if you have got this far in reading this and I thank you in advance for even just sharing if you are unable to donate. Thank you from all of my heart. 
I will be sending the funds to Abdelsamea (Majed's brother) in Germany as he does not have a bank account to withdraw the funds, they will be used to pay the debts and bills for the costs of the death. The funds will cover the transport company of the body from Germany to Turkey, and the local government bills for the collection, storage and transport of the body.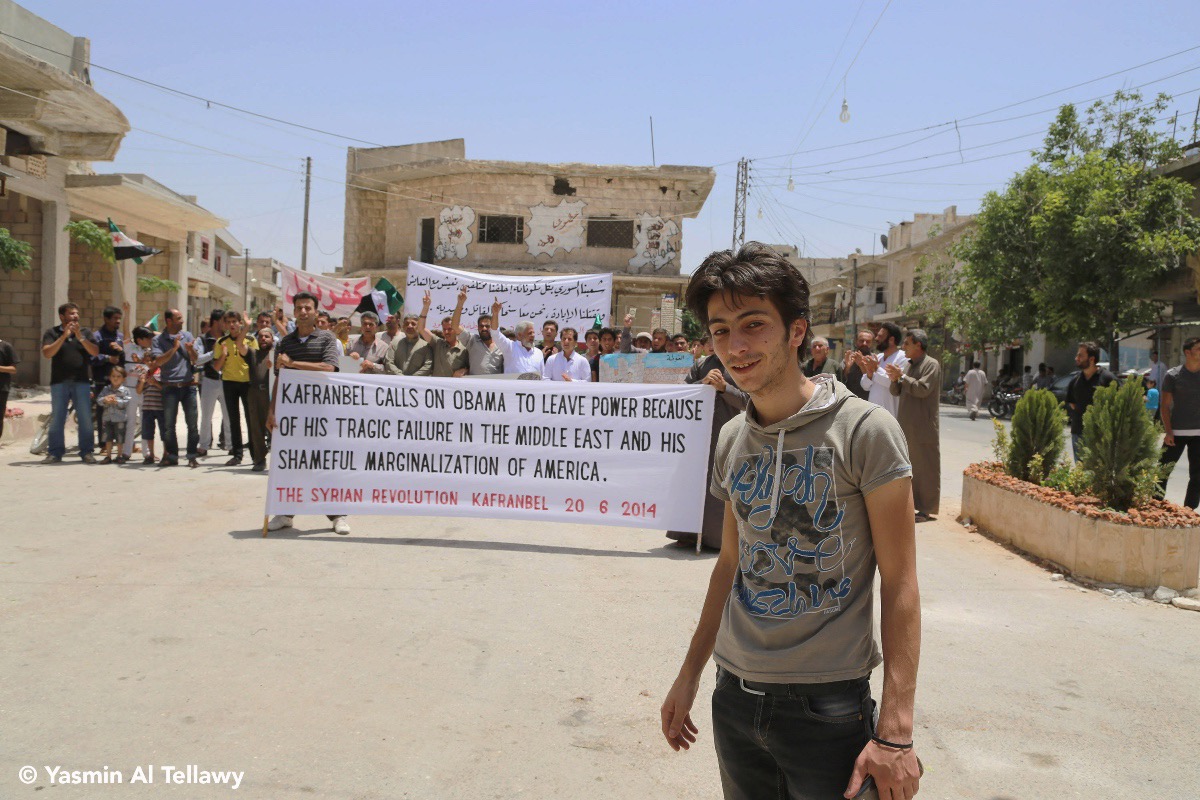 + Read More
Update 1
4 months ago
Share
We are still fundraising to cover the expenses for Majed's funeral. In the interest of transparency I am sharing a screenshot of the transfer to Abdelsamea (Majed's brother), he can be contacted directly to verify anything. (please get in touch for his number etc)
Yesterday the amount raised so far was sent to Abdelsamea (minus the last 2 donations as they were not released yet with the stripe system).
Please keep sharing this fundraiser and thank you from both of us for helping with this special and very tragic situation.
+ Read More