Bring Them Back from the Dead
$605
of $2,000 goal
Raised by
13
people in 9 months
I'm a writer ... and I "dig" cemeteries.

(Make sure to see my updates for the latest information!)
My name is Minda Powers-Douglas, and I'm the founder of
www.TheCemeteryClub.com
and the author of three cemetery books. I write about cemeteries, give presentations about them (gravestone symbolism, history, art, etc.) and generally promote the importance of visiting our cemeteries before you take residence in one.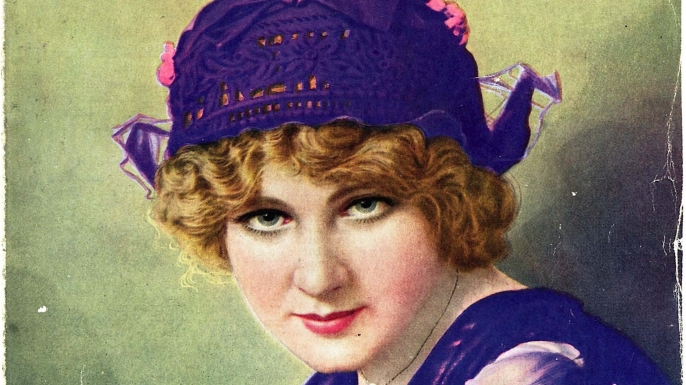 Did you know Florence Lawrence was the first movie star to be known by her name?  For decades her grave was unmarked until actor Roddy McDowall had one placed.

For the past year I've been working on a very special cemetery book -- "Forever Silent: Silent Film Actresses and Their Graves."
Because it's about my life-long love of Hollywood as well as cemeteries, I'm more passionate about this book than any of my others (and that's saying something).
Help me "bring them back from the dead" and the brink of obscurity.
I'm asking you for help in bringing this book and these wonderful silent film stars to life.
What will your help do?
   - bring awareness to film history that's often neglected
   - show people that our cemeteries are part of history
      and are still relevant and important today
"The past cannot be changed. The future is yet in your power."  - Mary Pickford
Because Hollywood is in California and I'm based in Illinois, I need to travel for this project.
The trip will be from Aug. 1 - Sept. 6. I've got meetings with important people I'm scheduling, and I'm planning on attending Cinecon, a conference focusing on silent films and the early transition-to-talkies films. This is an opportunity I just can't pass up.
What the funds will help with:
   - Travel and hotel expenses
   - Conference costs
   - Non-public domain photos and other like necessary
      purchases
Everyone deserves to be remembered.
That's my philosophy and the reason why I was drawn to cemeteries in the first place. So many graves walked by or ignored, like so many of the "Who the heck is that?" stars on the Hollywood Walk of Fame.
When I first had the idea to write this new book on Hollywood graves, I hadn't realized how much the movies and moviemakers of the time had in common with old cemeteries (my favorites!). Unless the movie is well-known and understood to be important, it can slide back into obscurity. Just like a historical cemetery can disappear from neglect, a film can be "lost." In 2013, a study by the Library of Congress reported that 75% of silent-era films are lost. This is no small number. "America's Sweetheart" Mary Pickford "appeared in more than 40 movies in 1909" just for D.W. Griffith.
As a contributor, you will ...
You will be listed in the book's acknowledgements and on my website, as well as get shout-outs via social media!
Let's bring early film history back to life.
In "Going Postal," Terry Pratchett wrote: "Do you now know that a man is not dead while his name is still spoken?"
As well as the silent stars who have graves and markers, "Forever Silent" will also make note of those whose graves remain unmarked and those who have no graves at all. And there are far too many. Help me unbury the names of these important contributors to film history. Let's get their names spoken again.
Thanks to all of you taphophiles and cinephiles.
-Minda
+ Read More
Karla Liberio
8 months ago
Ever hear of Francis mcintire,my aunt ,died while filming movie for MGM in Panama, body escorted back by someone in movie guild...
+ Read More
If she's too beautiful, it would have to be Barbara La Marr.
+ Read More