Help 12 Yr-Old Maxine Make History!
$7,315
of $15k goal
Raised by
54
people in 8 months
Chris Korich
for Golden Gate Angling & Casting Club Foundation
OAKLAND, CA
A little over 3 years ago, I began teaching a petite 9 yr-old girl named Maxine McCormick, the secret's to efficient fly casting and presenting a fly with pin-point accuracy.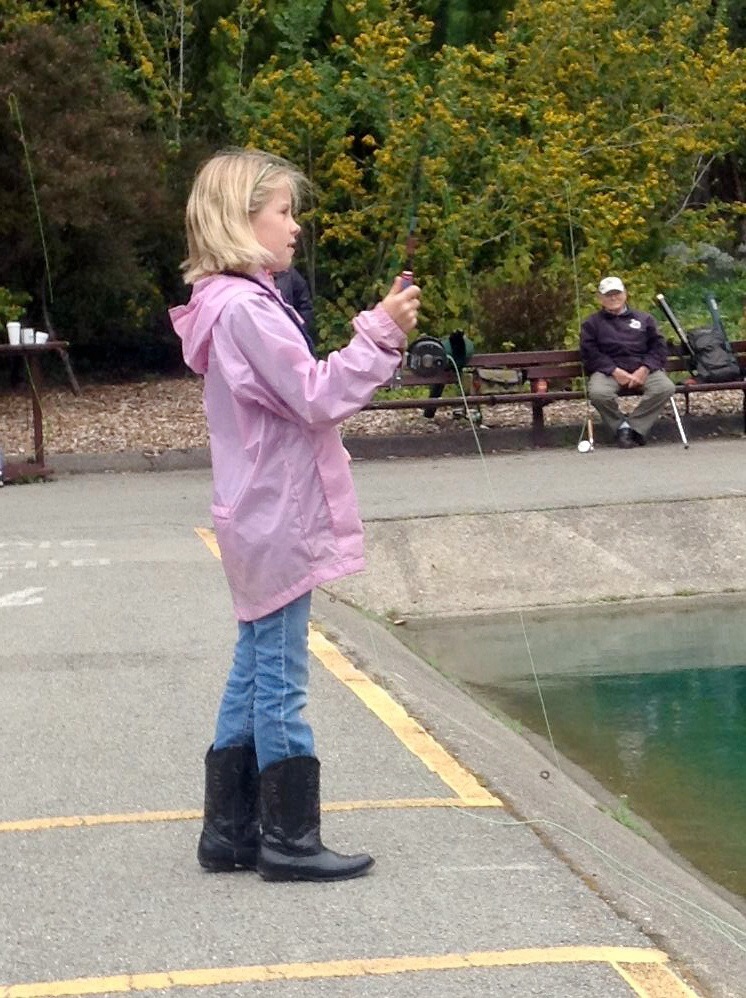 Here's Maxine casting in her first competition for FUN at the Golden Gate Angling & Casting Club in San Francisco, April 2013.
Fast forward to the age of 12, Maxine recently tied her father Glenn McCormick (another student of mine) for 4th overall in fly casting accuracy, regardless of age or gender, at the U.S. Casting Championships in Lexington, Kentucky.
Even more rewarding and impressive was Maxine outscoring her coach in the rain in Dry Fly accuracy, and then, outperforming Steve Rajeff, the greatest all-around caster in history, in her favorite event, Trout Fly accuracy!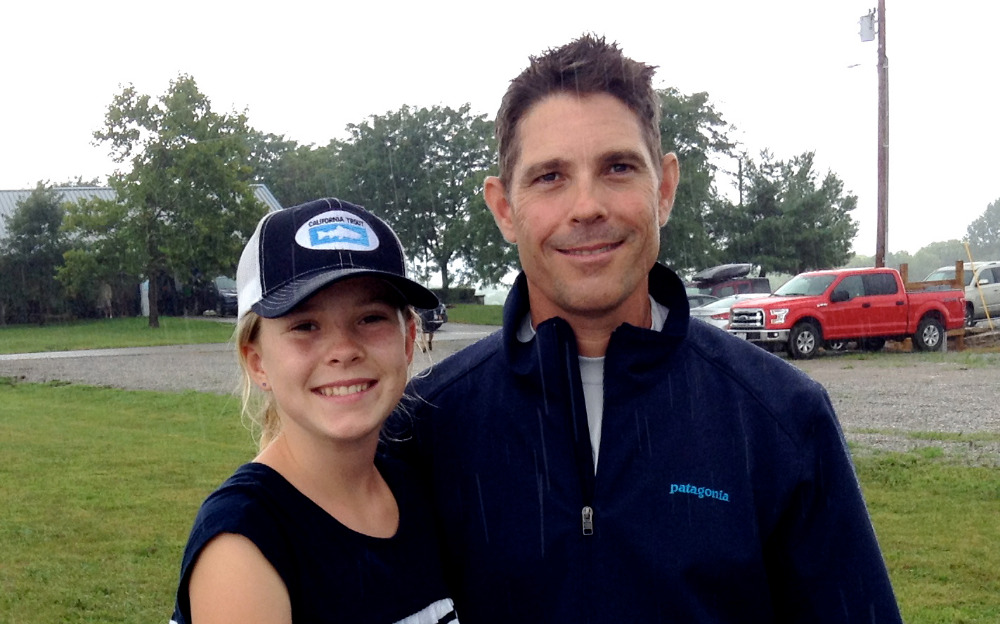 You can read all about Maxine McCormick's amazing rise and record setting accomplishments in a SF Gate article here:
http://www.sfgate.com/outdoors/article/SF-girl-12-a-fly-casting-phenom-going-for-gold-9126962.php#photo-10703810
Tying for 4th and earning spots on the prestigious All American Team has qualified Maxine and her father to join me and fellow casting champion, Donna O'Sullivan, to represent the U.S. at the upcoming World Championships of Fly Casting in Estonia.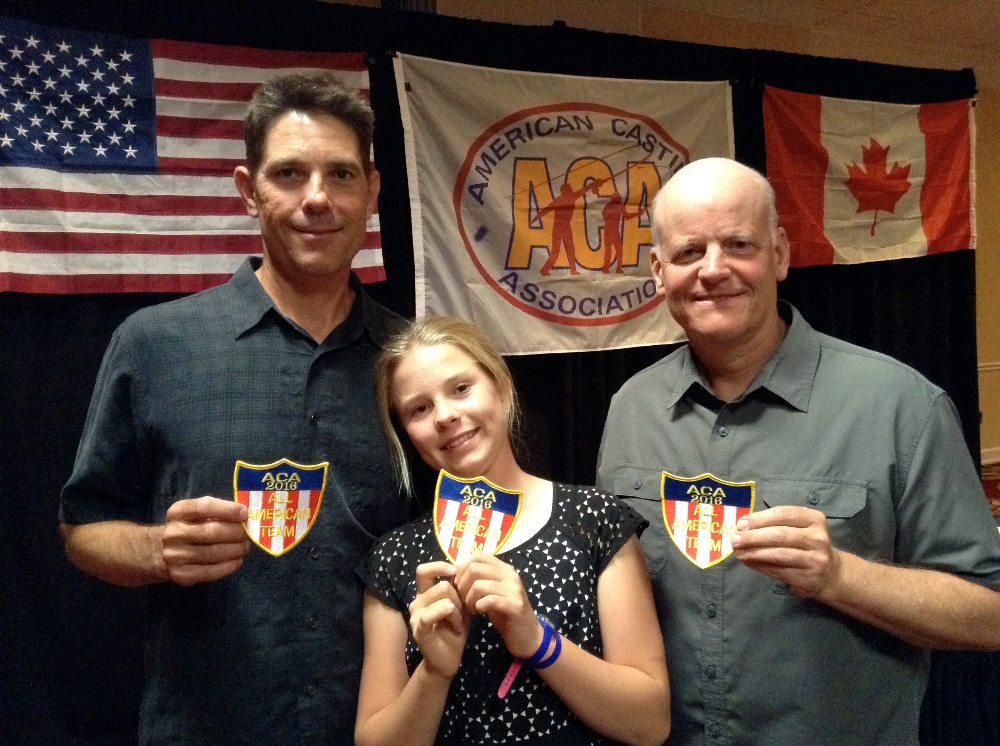 Needless to say, training for and traveling to National and World tChampionships isn't cheap, but thanks to the support of our SF bay area Golden Gate Angling & Casting Club Foundation, YOU can donate to the 501 (c)(3) non-profit and help defray participation and travel expenses for our U.S. Team traveling to Estonia.
For the record, since there is NO Junior division at the upcoming World Championships, 12 yr-old Maxine will be competing against the best women fly casters in the world and has an unprecedented opportunity to become the youngest World Champion in sports history!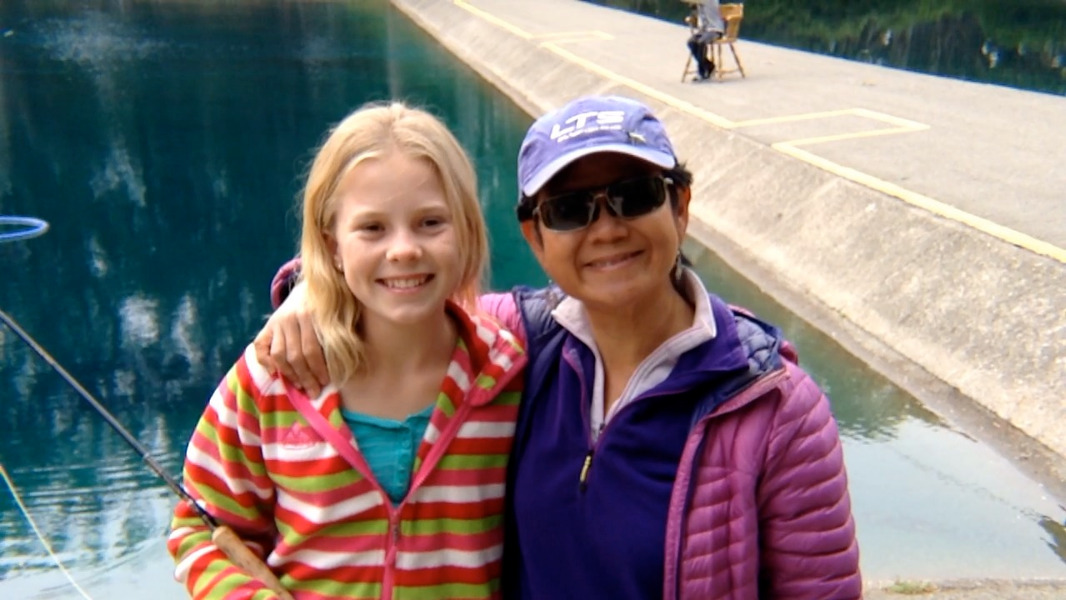 Donna O'Sullivan, pictured here with Maxine, is a multiple time medal winner at past international casting championships and has an excellent chance to medal in the 2-handed Spey events. Glenn and myself will of course be supporting Maxine, but also will be serious contenders in the Men's division.
Speaking of raising funds for good causes, Maxine and I recently performed a surprise 'GLOW in the dark' fly casting demonstration at the Trout Unlimited Annual Dinner in San Francisco.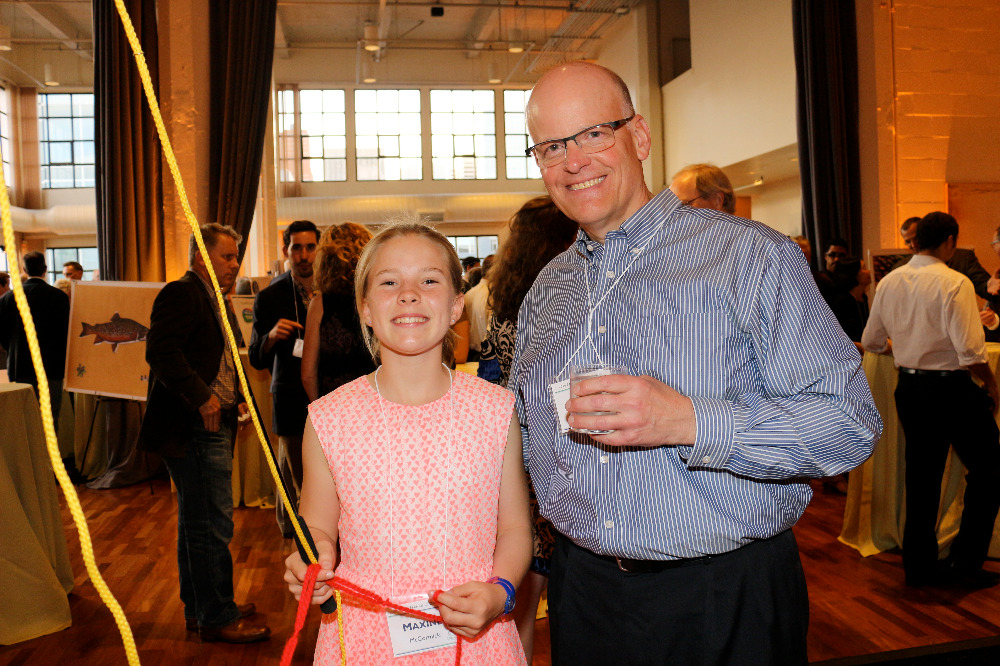 The goal for the TU fundraiser, with silent and live auctions, was to raise 250K for worthwhile conservation projects.
Thanks to all who attended and donated generously, the event raised over 360K, including two 2-hr private lessons that Maxine and I donated to the live auction, raising 16K!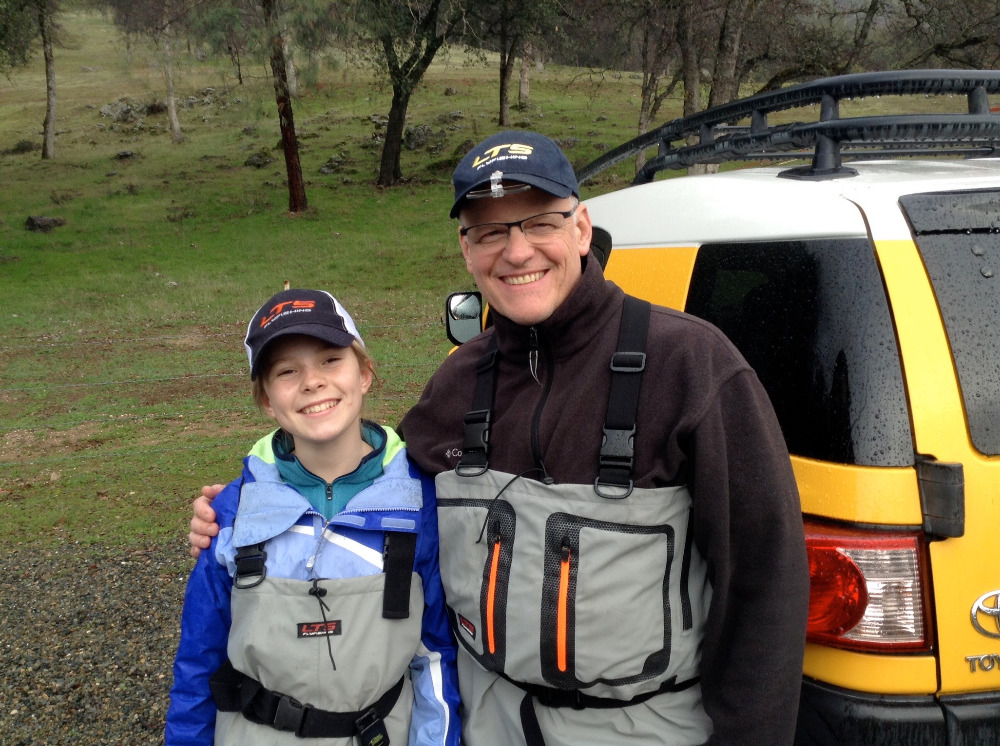 Without question, meeting and becoming the coach of Maxine McCormick was a 1 in 7.4 billion chance (the world's population), but with your generous support of the non-profit GGACC Foundation, our odds of covering expenses and fishing for GOLD in Estonia will be guaranteed.
I hope you enjoy the attached short video and thank you for supporting 12 yr-old Maxine McCormick and the rest of the U.S. Casting Team competing at the World Championships of Fly Casting in Estonia!
Please help Maxine achieve her goals by making your donation today!!
Chris Korich
U.S. Team Captain
+ Read More
Update 1
Posted by Chris Korich
8 months ago
Share
Here's another great video from last year, after Maxine became the youngest fly caster ever to earn a spot on the All American Team. Enjoy!
+ Read More
Be the first to leave a comment on this campaign.