Fix Dale's Brain
$10,000
of $10,000 goal
Raised by
120
people in 30 months
In November of 2011, my father, Dale Thistle, was the victim of a head on collision by an uninsured drunk driver.  The accident totaled his Chevy pickup but he was able to get out of his vehicle in order to check on the condition of the other driver.  He was the first responder.  The emergency personnel at the scene recommended that he go to the ER.  He was cleared by doctors and a few days later flew to England to spend Thanksgiving with my sister, Sarah.  During his stay in England, we discovered that all was not well with my father, as the symptoms of delayed onset concussion became clear.  We now know that the accident resulted in a traumatic brain injury that he has been suffering with ever since.  Until recently, we all thought that the affects were irreversible and he would have to learn to live with them.  We would have to learn to live with this new person.  Today, we have new found hope and he needs our help to fix his brain.
This is his story.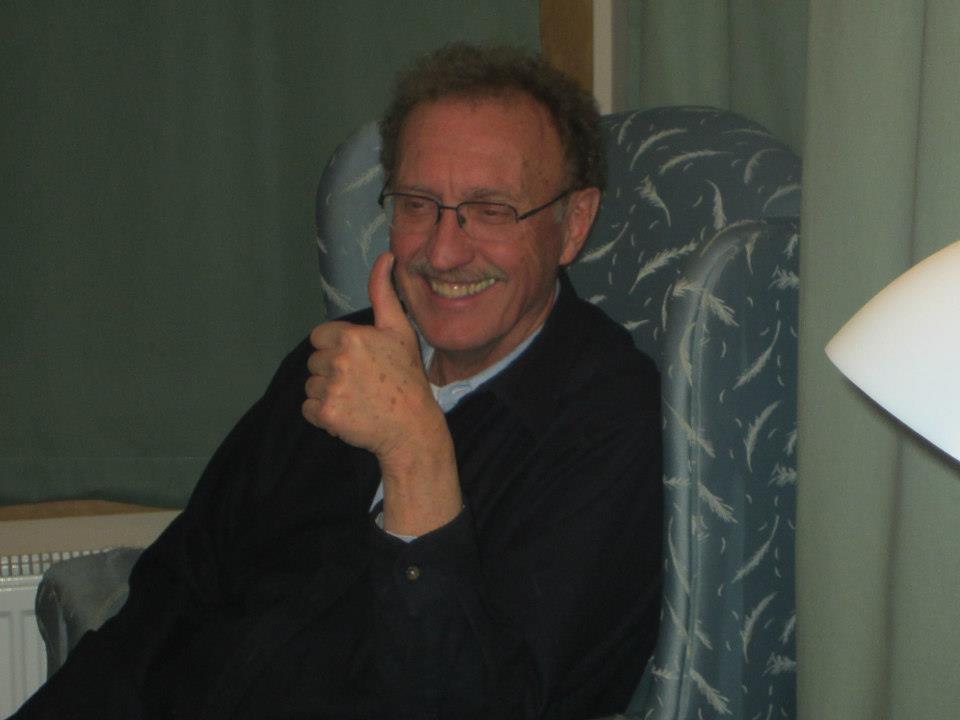 Some of you know him, or maybe you saw him in the paper some time, or maybe you've eaten his food. Maybe you heard him cheering from the bleachers or he taught your class.  Maybe you worked together.  Maybe you happened to be sitting in the same restaurant at the same time and even in that tiny sliver of the universe he captured your attention.  Maybe you have had the misfortune of never having met him at all.  But if you have known my dad for even the smallest amount of time you know that he's joyful, caring, generous, interested, intelligent, and full of life in the truest sense.
My dad has never been content being still.  He has always had a thirst to learn something, do something, meet someone, try something, or just go, go, go.  He's really a jack of all trades, never being content to settle into one path in life.  Once upon a time, he was a teacher at Maine Central Institute.  Later, my dad became a chef and restauranteur, a legislator, a lobbyist, worked in a paper mill, and as a painter, and this all before going to law school when he finally found what would be part of his identity for the last two decades.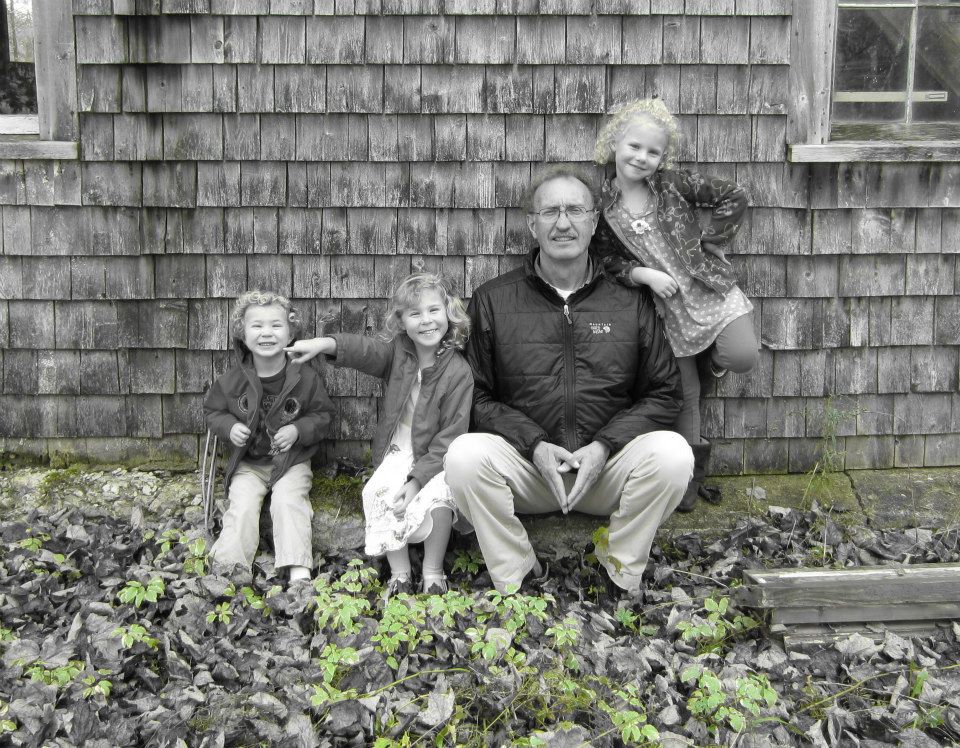 His interests are just as varied.  His greatest passion is by far the outdoors, especially in his beloved Maine where he taught me and my siblings to hunt and fish and how to pitch a tent and start a camp fire. He loves poetry and art and history.  He loves to travel and I envy his trips across Europe and the US that he took as a young man.
My dad has always had the kind of charisma that everyone secretly wishes they possessed.  He can effortlessly own the room and at the same time make you feel like you're the only one in it.  He could do that because he genuinely cared.  He was sincerely interested in you, what you had to say, and what you were about.  His passion for learning included the people around him.  I can recall how often I would see him, wide-eyed and grinning at total strangers in a restaurant or hallway, just enthralled in how they went about their time in this world or imagining what their story might be.  My dad has his faults too, but despite them, you just can't help but love him.
And that's why I'm opening this campaign.  Because I love him, he deserves it, and I want the man I just described to grace us all with his joyfulness once again.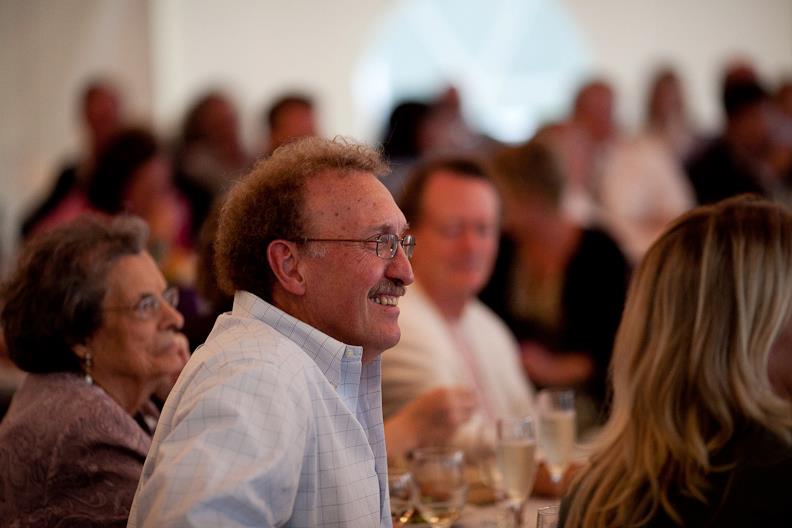 Dale no longer shines.  He is suffering.  He has lost his law practice because the injury has impacted his cognitive functioning.  He cannot make decisions.  He cannot remember commitments.  He forgets his words. He cannot follow directions.  He is overwhelmed by daily tasks.  He cannot focus his attention.  He is depressed.  He is lonely.  He is humiliated.  He has no identity or sense of self.  And he has no outward indication that anything is wrong with him.  So, everyone expects him to be the normal Dale, but, sadly, that person no longer exists. 
A few weeks ago he discovered hope!  He walked into a book store and in front of him was a book entitled "The Ghost In My Brain" by Dr. Clark Elliott, a DePaul University professor of artificial intelligence.  Dad picked it up and discovered that he was not alone.  This book describes Dr. Elliott's decade long journey through traumatic brain injury to complete recovery.  The "Ghost" in the context of the title refers to the shadow of the person he was before his accident, always aware that he was capable of more at one time, but incapable now and unsure why.  Dr. Elliott describes in the book how he came to discover two doctors who work in the field of brain plasticity.  Their names are Dr. Donalee Markus and Dr. Deborah Zelinksy.  These Chicago based doctors work together combining therapeutic neuro-optometry with cognitive psychology and have begun to help patients with TBIs heal, a proposition no doctors believed possible, both for Dr. Elliott and for my dad.  
My father has made contact with these doctors and they will treat him but he must go to Chicago.  All of the costs will be out of pocket and most will be upfront.  With no income, it is beyond my father's means.  He is attempting to reach a settlement with his insurance company but the process is being delayed.  In the meantime he intends to sell much of what he owns to cover his expenses.  We are seeking help to fund his treatment, the only hope that he has left. 
Here is some of what we need to fund:
Initial consultation with Dr. Markus, $950
6-10 follow on sessions with Dr. Markus, $750 ($4500-$7500)
Exam with Dr. Zelinksy, $1300
Specialized glasses, $200-$600 each (treatment may require several pairs as he progresses)
Flights, ~ $400 
Hotels, ~ $1500
These expenses could just be the beginning but there is hope here, and to not try would be, to my dad, giving up.  If we can regain even a fraction of the Dale we knew it would be worth any cost.  My dad's family is contributing what we can, and anything you can give will be a huge help.
Our initial goal for this campaign is $10,000 to begin this treatment and see where it goes.  We have been told that costs could be as high as $30,000.  If there is any amount remaining after expenses are paid and treatment has ended we will donate the remainder to a deserving research charity for brain injuries.
Thanks for reading and thank you for your contribution.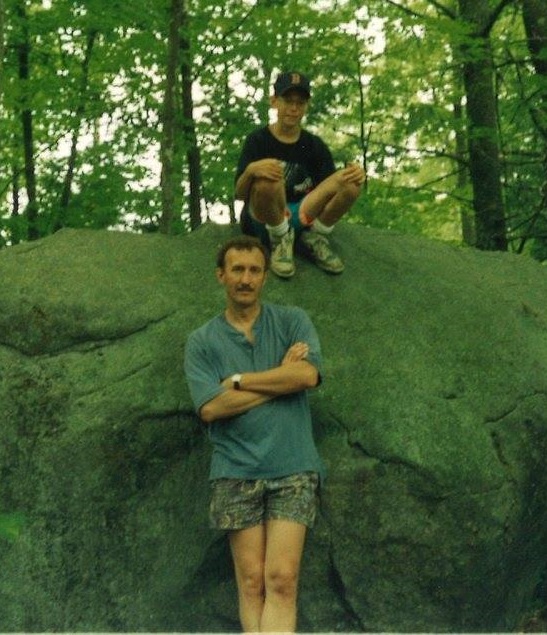 - Peter Thistle on behalf of my siblings Sarah Connell, Leah Brackett, Eric Thistle, and Nathan Thistle as well as my dad, Dale, his grandchildren, his friends, his neighbors, and his future acquaintances.
More information:
Dr. Markus - 
http://www.designsforstrongminds.com/index.html
Dr. Zelinsky - 
http://mindeyeconnection.com/
Dr. Clark Elliott - 
http://clarkelliott.com/
The Ghost in My Brain - 
http://amzn.com/0525426566
Here is a presentation by Dr. Elliott describing his injury, affliction, therapy, and recovery.  His symptoms very closely resemble my dad's, and his recovery is what we hope for.  Three weeks!!! for a noticeable difference.
https://nora.cc/testimonials.html
+ Read More