Filter This! Documentary
$1,390
of $2,500 goal
Raised by
28
people in 41 months
DONATION

* By donating you are supporting a documentary that will grow the presence of affordable and sustainable water filtration across the world.

* You'll get credited in a film that will be shipped around the world. Brag to your friends!

* A consideration vote on where to screen the film.

WHAT IS THIS?

Filter This! is a documentary that will focus on the economic, health, and feasibility issues of implementing clay based water filters in the Dominican Republic. It will explore the drama of daily life and the business of public health in a developing nation.  

WHY DOES IT MATTER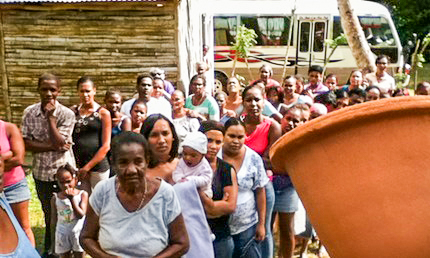 Ceramic water filtration is feasible across the board for most locations. Though slower than other filtration methods, it's cost effective and can be made locally. It's evident that if more organizations knew how affordable, successful, and sustainable clay filtration was, more dollars would be spent towards implementing infrastructure.   
On average a filter costs around $35 dollars US, and will last for up to 6 years.

HOW DO THESE FILTERS WORK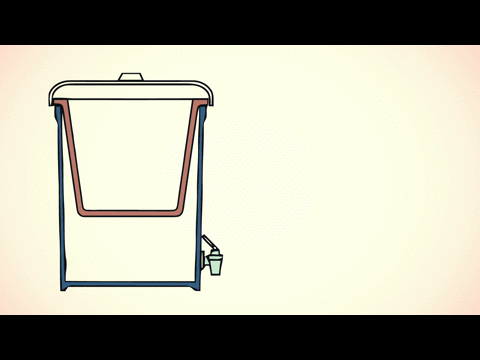 THE MAIN CHARACTERS

The documentary will follow three distinct main characters,

Lisa Ballantine: CEO of FilterPure, an organizations who's clay pot filtration has changed the lives of Dominican residents across the country.

Marie Winter: A  nurse practitioner by trade and her team of visiting missionaries who have been repeatedly retuning to the Dominican Republic to offer medical and construction services.

To Be Determined Researcher (a few are being decided between at this time):  at (College or NIH) that has been working on water filtration for (X amount of years). This researcher will provide his/her findings over the course of the doc and provide key metrics for a logical argument to this issue.

Dominican Residents The film will also interview multiple Dominican residents during the course of the doc who have used the filters, and ones that have just received them.

THE TEAM




The team is comprised of 4 talented creative individuals from around the world, all contributing specific skill sets and providing strong overlaps of talent. 

Shane Yeager - Producer & Director
Shane has been holding a camera and leading teams since he was in high school. An entrepreneur at heart, he has been helping brands grow and is now combining his skills in business with media. Completing numerous productions for large brands all the way to start ups, wearing all the hats, Shane is a valued lead for this production. 

Celene Di Stasio - Producer & Head of Translation 
Celene has had the chance to travel the world. She speaks 5 languages and has had extensive practice translating for National Geographic. She's a crack photographer and artist at heart. Celene brings her worldly views, extensive travel knowledge, and translation experiences to the Filter This! doc. Being able to craft stories on the fly, in the native language, and get the best questions is everything. She's on it!

Steven Belcher - Post Production & Cinematographer
Steven has been in the film-making game for almost 10 years whether it be behind the lens as a Writer/Director & Cinematographer or in front of a computer screen as an editor. Above all else, Steven is a story teller on a mission to entertain and inspire audiences with unique and original films. Having worked on virtually every type of production in nearly every role possible, Steven brings a great deal of talent and experience to the table.

Jacob Swinney - Director of Photography
Jake has had an exceptional talent since the day he touched a camera. Now he's being featured in articles around the world and is a trusted source for cinematic knowledge and techniques. He's a jack of all trades and a really calm and collected guy to be around. Shooting music docs as a past time, Jake knows how to get the goods while staying just out of sight. The tropics are calling and he's ready.

You can read more about the team on the main website.

DISTRIBUTION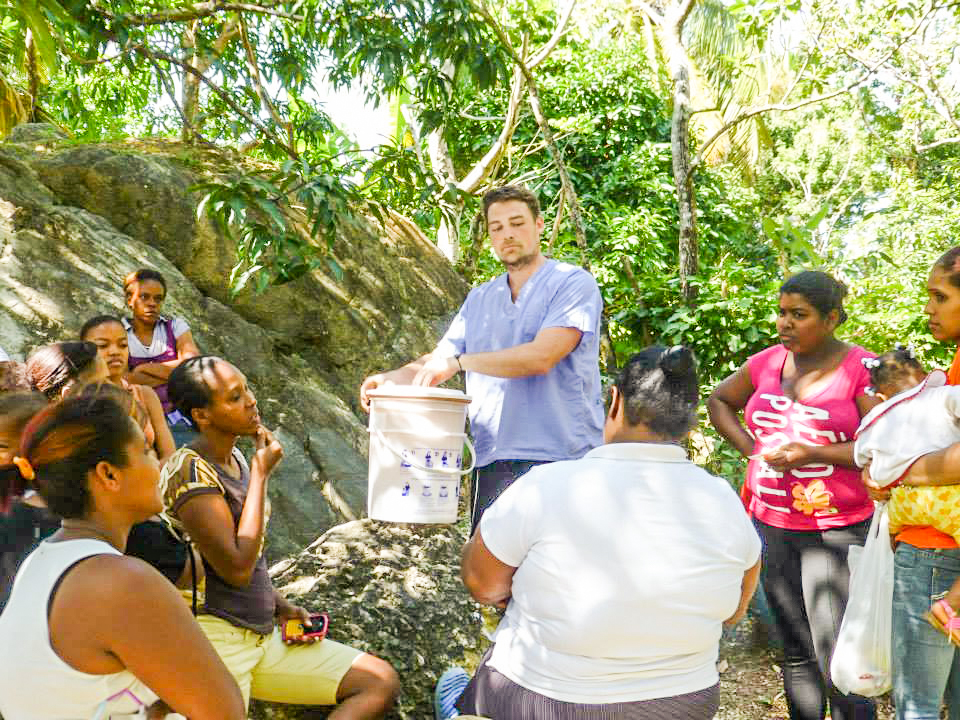 After initial festival screening, we will release Filter This! on multiple online outlets for a small fee. A portion of revenue will go back to Filter Pure. This will be supervised and updates of progress will be sent to backers.

"For good" organizations may use the documentary to host events, screenings, and fund raise.

Interviews from Filter This! will also be sent, by request, to organizations that don't have the resources or skills to capture high quality footage in challenging locations; Providing much needed fund raising tools.

BUDGET

This is the proposed budget to cover expenses and distribution.
We will do our best to cut costs and strive to go below this number. All numbers are estimates based on lower industry standards.


WHAT WE HAVE

We are looking for crowd funding to finance a partial of the production of this film. A 2nd round of private funding will cover remaining expenses.


All our preliminary start up costs ($7500) have been covered by private sources.

We own and are bringing industry standard cinematic gear so production equipment is covered, loaded, and ready to be sent to the Dominican.

Monies will ensure production deadlines are met, essential crew and locations are secured, and trailers for further funding can be complete. 

VISION AND GOALS

We are looking to partner with multiple organizations that can benefit from media related to water filtration. We see a world free of contaminated drinking water becoming a reality everyday. It's the little things that make a difference; we've decided to go big.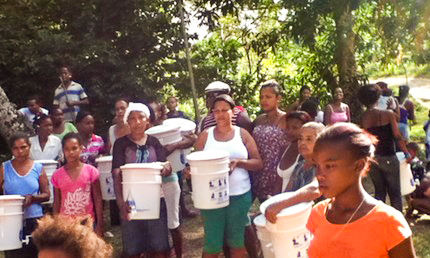 THANKS
Many thanks for the support now and over the years. Let's give back together!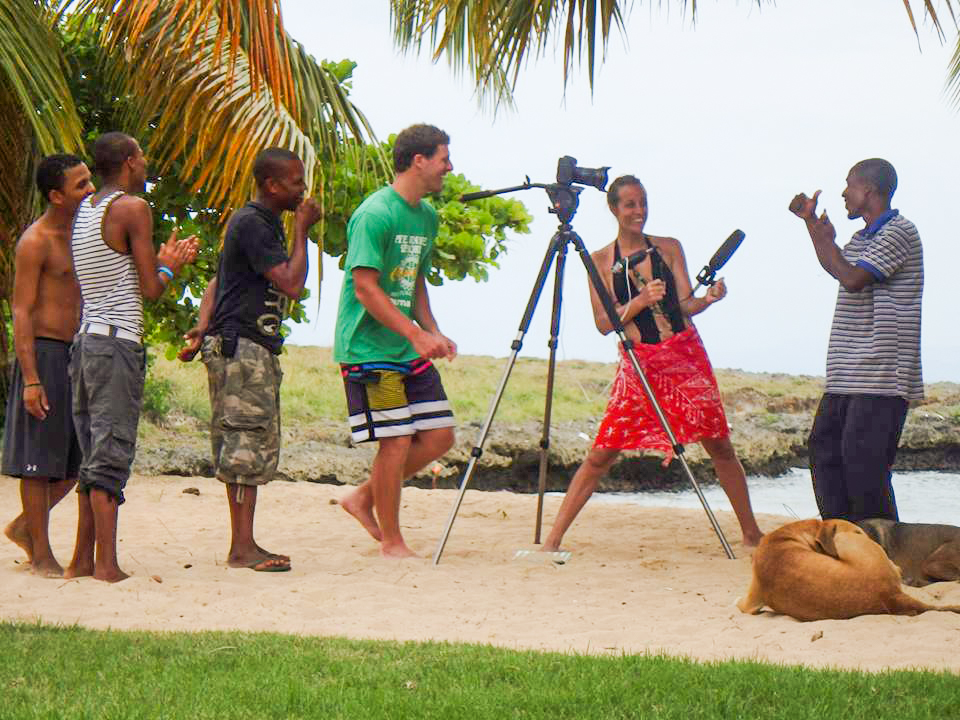 + Read More
Be the first to leave a comment on this campaign.