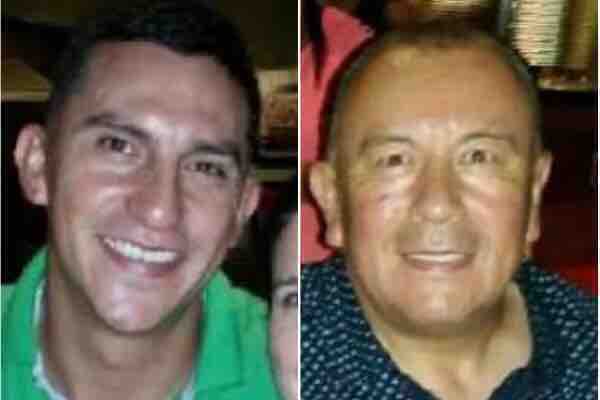 650
3
Fatal Hit and Run
$52,412
of $55,000 goal
Raised by
627
people in 10 months
The Cepeda family is devastated. Pepe, the father, was called by his son Cesar early this morning (Friday, 2/9) to pick him up after he had a minor accident on the turnpike/836 curve and ended up in a ditch. Pepe and his son Cesar were walking towards the vehicle that was in the ditch when a black convertible Camaro lost control and ran over both father and son killing both of them instantly. The criminal left both father and son dead and fled the scene by taking the keys from the fathers lifeless body and stealing the fathers car and driving away from the scene.
Pepe the father of Cesar, left behind a wife, 4 children, 2 Minor children and many grandkids. He was the sole provider for the family and maintained the household. Cesar, the son, left behind a wife and 2 small children. Cesar was also the sole provider of his family and their household.
This Christian family has been left devastated. They have expenses of two funerals and two burials. The two spouses are left alone with no financial support and multiple children.
I have been Danny's baseball coach and a close friend of the family for 10 years. These donations will go directly to Jose Cepeda, Aka Gabo (son and brother to the deceased). He will ensure the monies are distributed  to the widows in order to pay for funeral, burial, legal services and  help maintain the widows children and households. Please donate and help this family through these difficult times. Any amount will truly be appreciated.
+ Read More
The Cepeda family wants to thank everyone from the bottom of their hearts for all the kindness, thoughts and prayers, generosity, and touching messages. We have raised over $38,000 in a few short days. Gabo, will be handling the funds and will be using the monies for funeral and burial expenses along with expenses of the widows and children. As of this time, there is still no update on a service date.
Again, THANK YOU for all your donations, love, support, thoughts and prayers!
+ Read More
Thank you all on behalf of the Cepeda family for all your words of encouragement and donations. There are not enough words to express the family's gratitude in this difficult time. We are sincerely grateful and thankful.
+ Read More
Read a Previous Update