Get Jake to SXSW
$795
of $1,200 goal
Raised by
17
people in 14 months
This is Breaker Blocks. It's a game I made from scratch. I designed it all, did all the art, I've been playing and refining it for almost a year now, and I make every single copy myself. 
You can download free instructions
here
 if you want to read the game's rules.
Here's an intro video if you'd rather me explain the game to you verbally.
Here's a pay-what-you-can print & play version on 
itch.io
. You can even pay $0 if you want to download it for free and try the game yourself. 
It's a fun game for two players that plays in about 10-20 minutes. I've shown it at events near Philadelphia, I've been bringing it to our developer night in the city for a while now, and people seem to like it. Most recently, it was a featured game in the Indie Arcade event at the Smithsonian American Art Museum, a surreal, wonderful experience. 
Now it's nominated in the 2016 SXSW Gaming Awards in Austin, TX, an event going from March 17th-19th. I live about 1,700 miles away from Austin. I need to get there for the event, where I'll be able to show it off to over 50,000 people, by far the largest crowd I'll have shown it to yet. There's even a chance it could win an award there.
I could use some help getting there. I have a laser that I use to make my games and I run a laser crafting shop (shirts, glassware, wood products, etc.) in parallel to that, but times are tight. I'm driving to the event, which is cheaper than flying given the car full of physical goods and booth setup I would have to ship if I didn't. The goal I have listed here includes gas to and from the event, a few nights in cheap motels along the road, food, the money I need to make copies of the game that people haven't purchased yet, and funding to do things like make banners, produce business cards, and all of that peripheral stuff involved in running an event table.
Anything beyond the listed goal goes towards paying for the laser, paying the bills, producing more copies of the game, promoting my work, and traveling to future events.
A brand new shirt design I made for the event.
I want to work for my money, if possible. As such, I'm offering reward tiers for Breaker Blocks, a copy that includes a brand new shirt I designed (shown above), and a package that includes all of the games I've made so far (Yomi's Gate, Breaker Blocks, and Dead Sails). I can also make all kinds of other things, from engraving tweets on wood to personalized paper goods (business cards, wedding invitations, etc.) to laser-cut earrings to custom glassware (pint glasses, mugs, wine glasses, etc.). 
I will make whatever you want, within reason, if it helps me raise the money I need to make my game a success. 
Here are some examples of work I've done: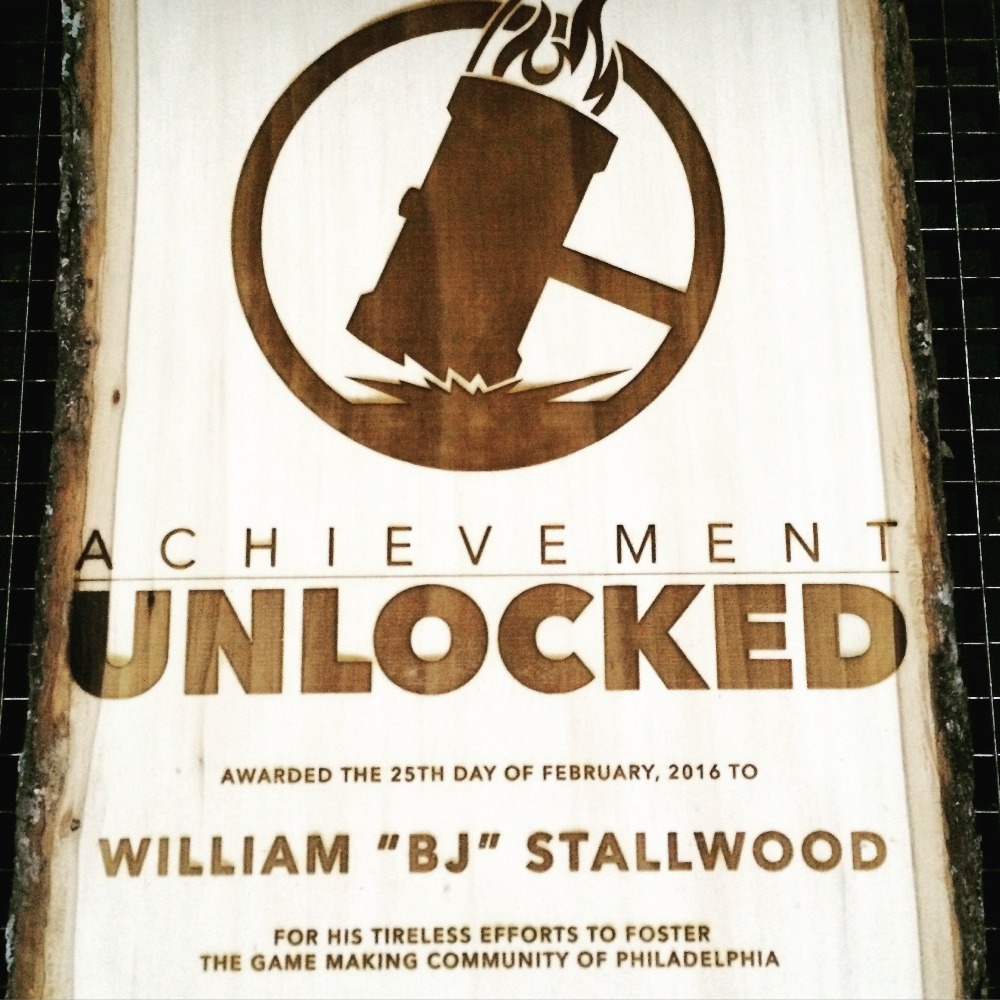 A wooden plaque I made recently, personally crafted from authentic, vintage trees.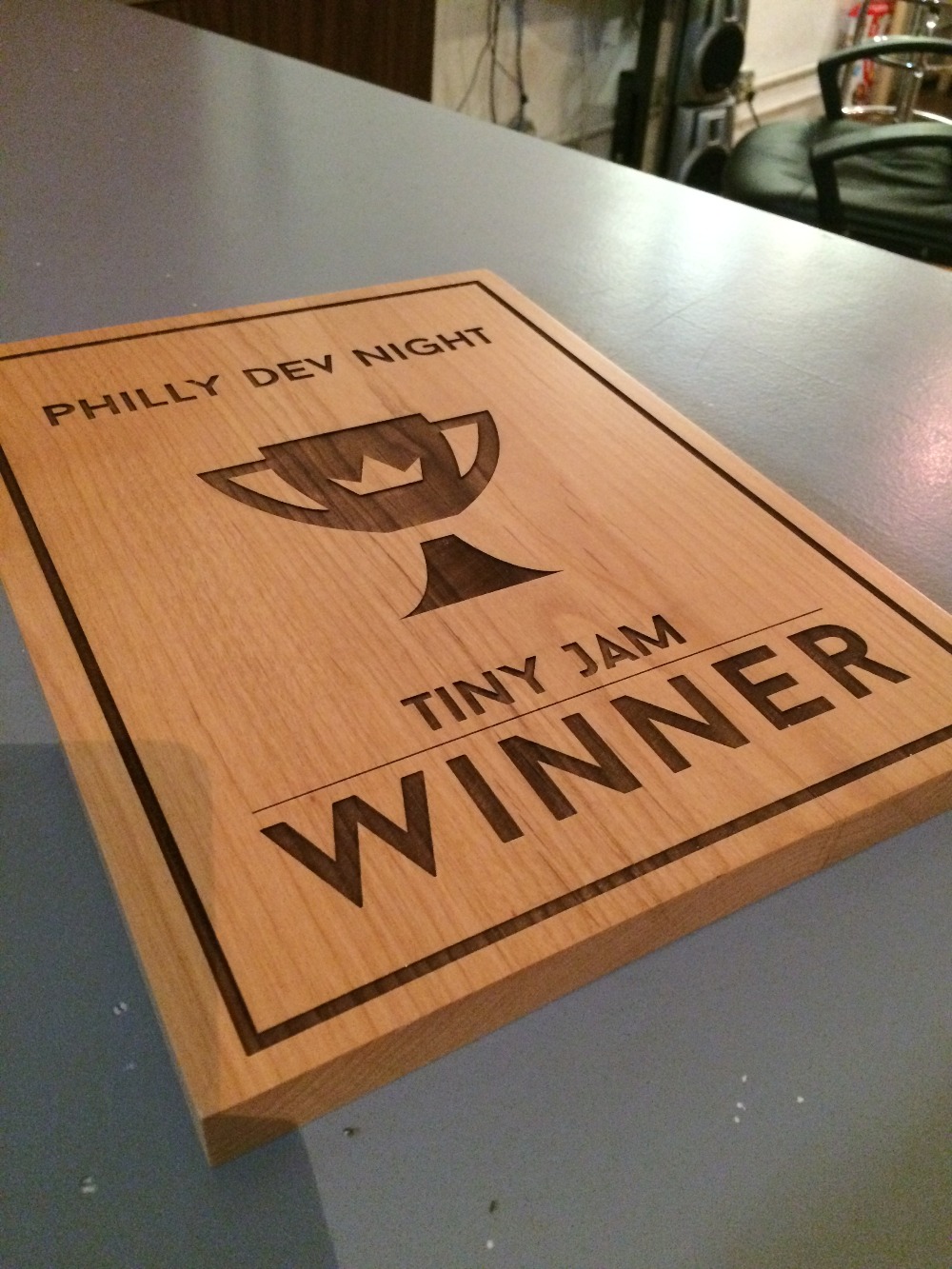 A different kind of wooden plaque, made from finished alder wood and including hang tabs on the back for wall-mounting.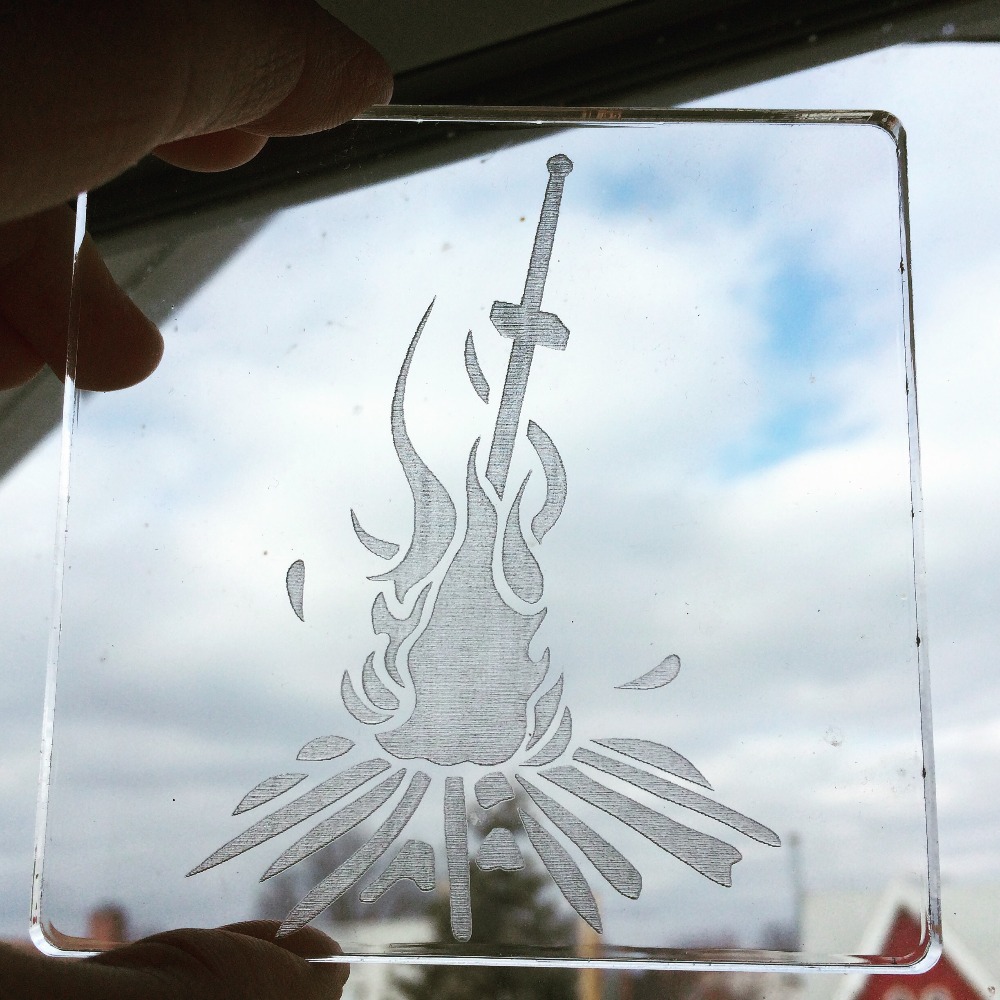 Transparent acrylic coaster. Protect your table in style.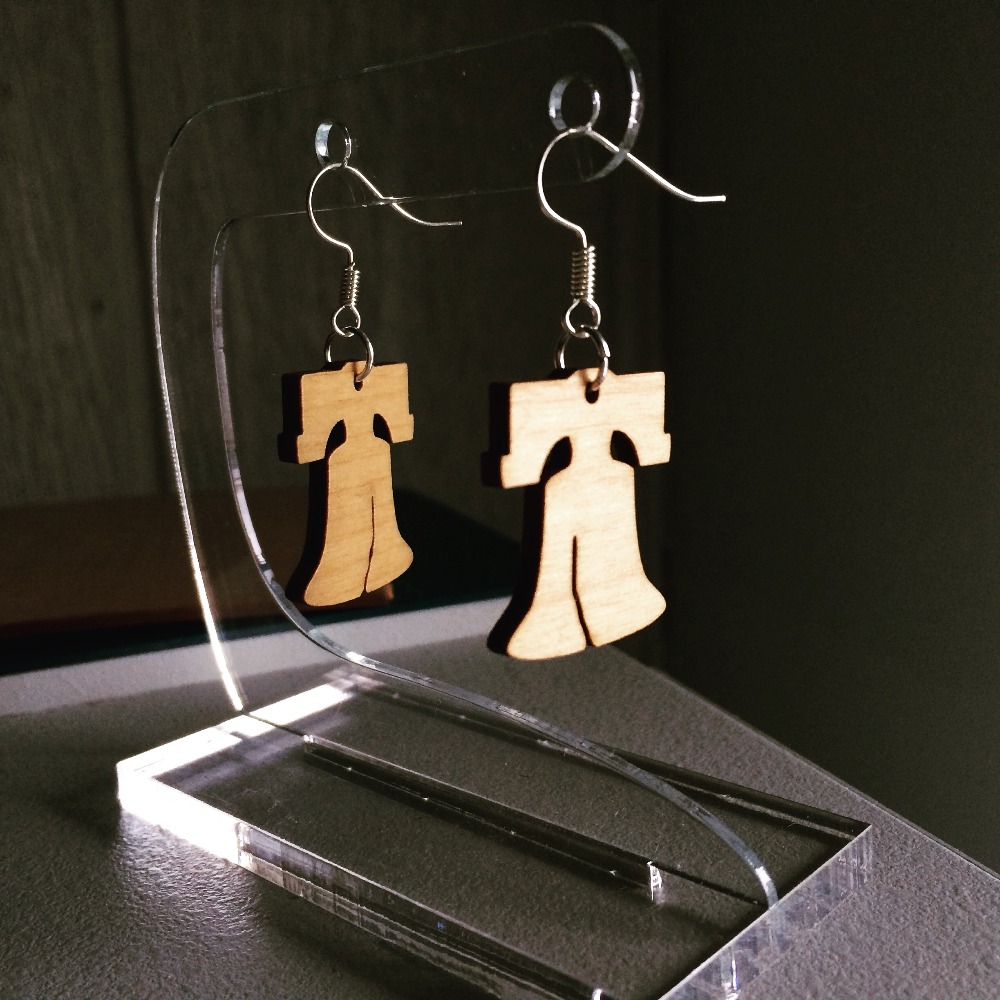 Laser-cut wooden earrings for your ear spaces.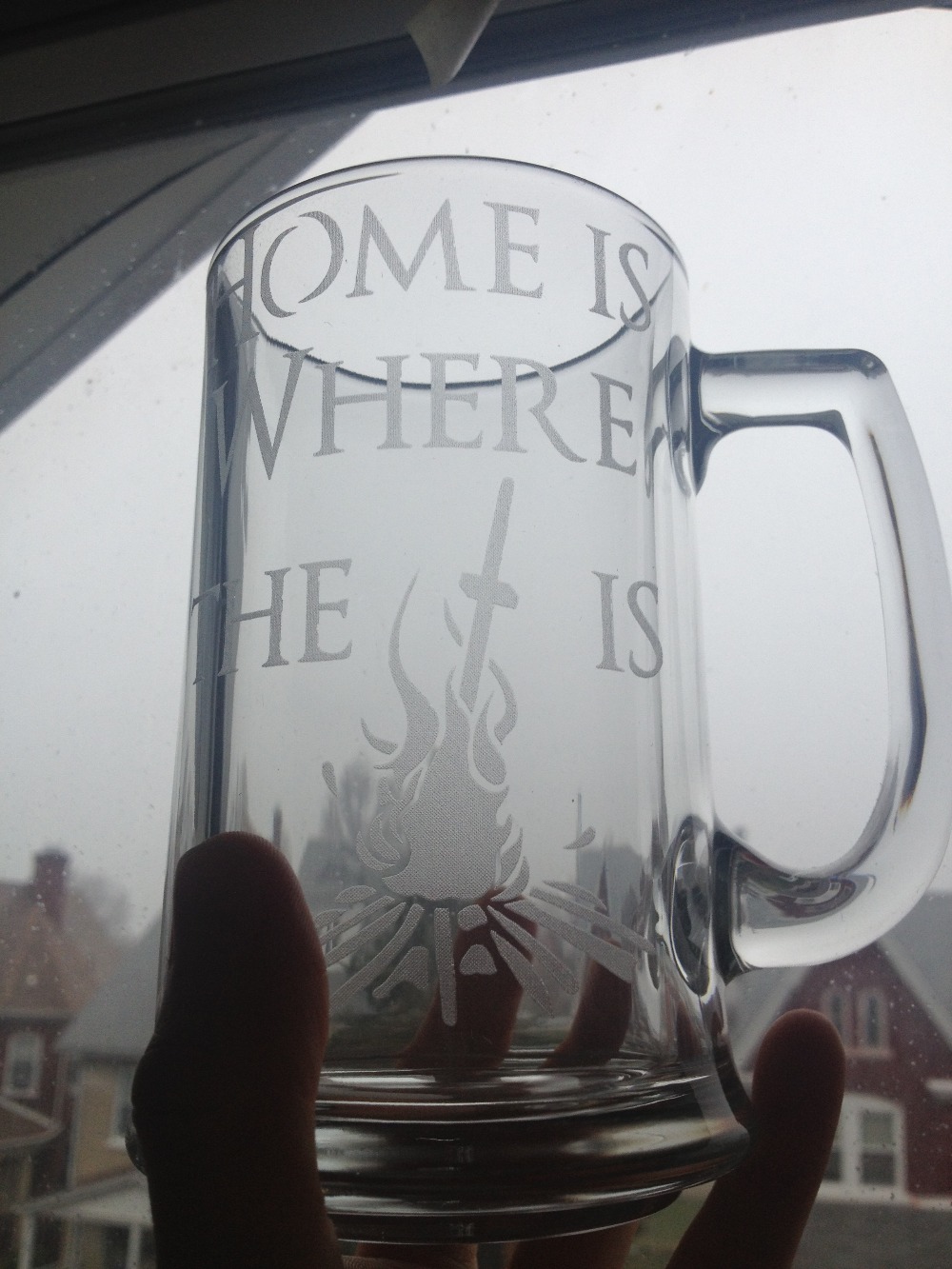 Engraved glass mug, to drink your coffee or beer or whatever helps you get through the day.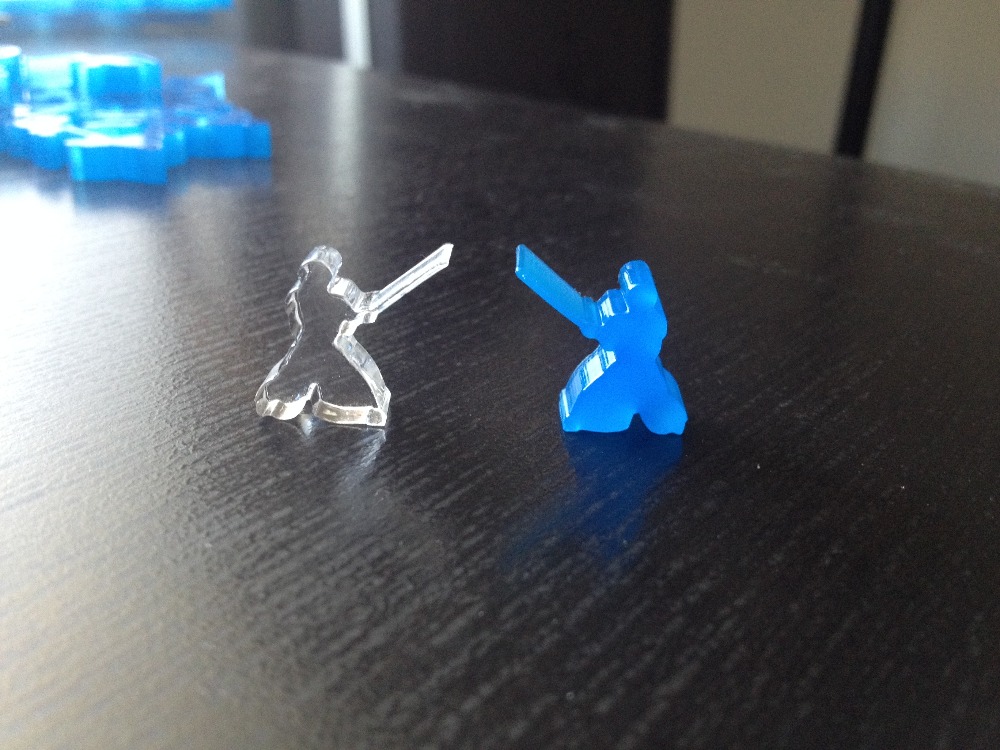 Acrylic samurai meeples from Yomi's Gate.
If you want to see even more stuff that I've already done, a lot of it is up at
Spriteborne.com
. I've made more than that, so if you're wondering if I can do something please don't hesitate to ask. 
If you can contribute, I would love your help. Even if you can't, I appreciate any help I can get in spreading the word. Together we can do things that I couldn't even dream of doing alone.
Thank you for reading!
-Jake
+ Read More
I'm home! Last night around 10pm, I returned to Lansdale, PA after driving almost 4,000 miles in the last two weeks. What a wild ride it's been!

SXSW was great! With Jeannette's gracious help staffing the booth, we taught TONS of new people in Austin, TX how to play Breaker Blocks. While Breaker Blocks didn't win the community choice award, which instead went to our WONDERFUL neighbors with their game Gang Beasts (seriously, go check it out, it's ridiculously good), just being at the show was winning enough for me. It was overall a great event with outstanding company, both from the other folks showing off their games and from the enthusiastic attendees. If you want a more detailed breakdown, I'm going to have many, many more words to say about it all in the next few days via Spriteborne.com and Gamasutra.

Thank you SO MUCH to everyone here who helped make this trip possible! I truly wouldn't be able to do this sort of thing without your help.

As for contribution rewards, if you're local I'll have copies of Breaker Blocks with me next Thursday at dev night. If you're not, I'll have copies in the mail in the next few days. If you contributed at a level where you also got Yomi's Gate, those are going to take a little longer and hopefully hit the mail a week from Monday.

Thanks again!

Jake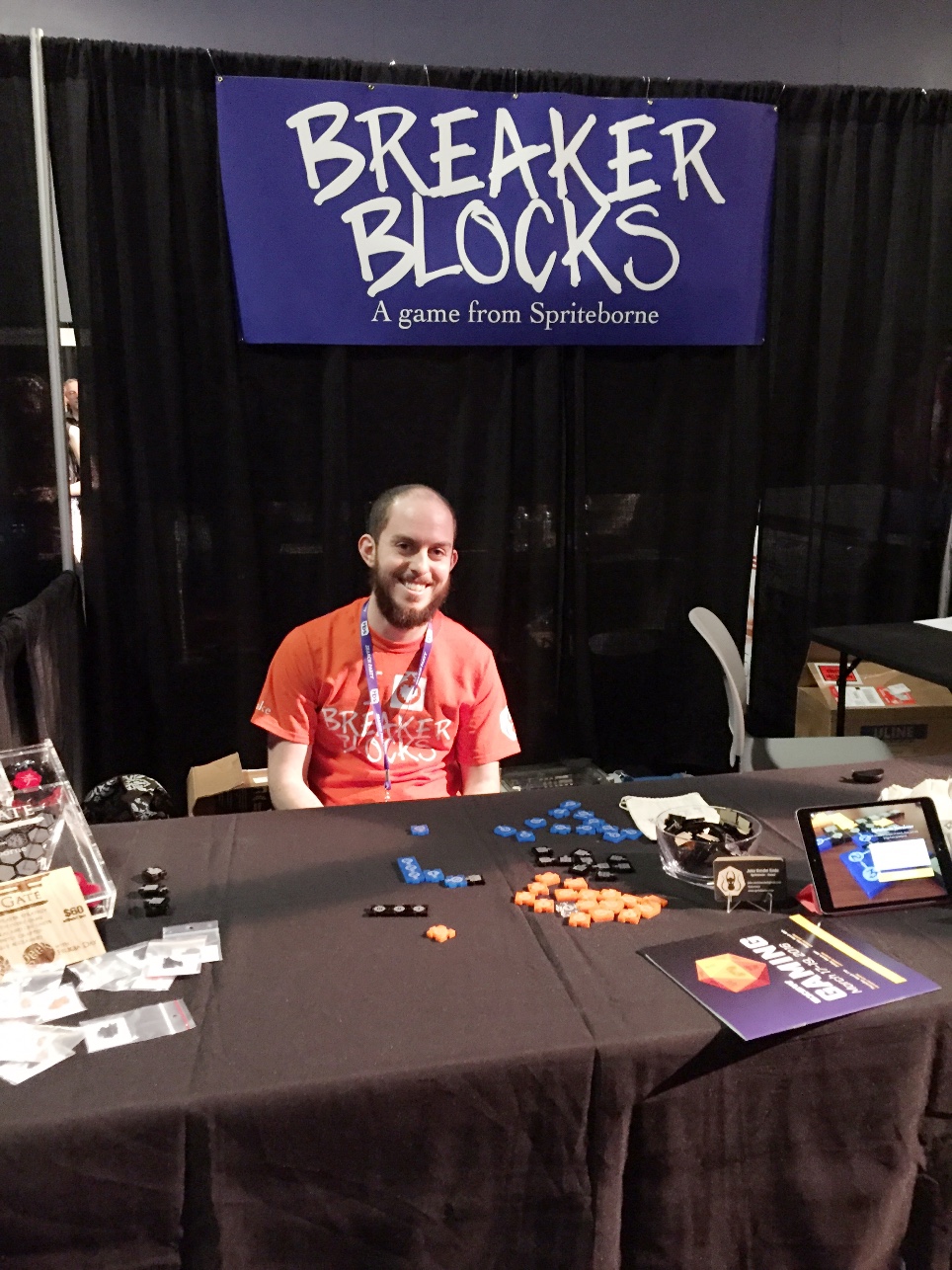 + Read More
Be the first to leave a comment on this campaign.