Writer's Home Endangered! 

Update as of 9/2/2018

SUCCESS! 

The Funds Have Been Raised to Tent/Fumigated Zora Neale Hurston's Home in St. Augustine!  

Thank you to all who have donated so generously.  Thank you to all who have shared this campaign on social media.  It's exhilarating to be part of this special project to honor this writer, this homeowner and a historic house.

Your efforts are deeply appreciated by homeowner Johnnie Pasco and family--and me! 

The tent/fumigation begins on Friday, October 12th.  I will try to provide updates.

With gratitude,

Darien Andreu




Zora Neale Hurston wrote
Their Eyes were Watching God
, one of the great novels of American literature.  She also wrote one of the most uplifting, elegant essays in "How It Feels to Be Colored Me".
While in St. Augustine, FL, in 1942, Zora Neale Hurston lived at 791 W. King Street.  Her former home is now in DIRE need of termite fumigation.  Over the past 30 years, Hurston home owner Mrs. Johnnie Pasco has saved the house repeatedly from demolition.  But termites now threaten with a different kind of destruction--and are creating a health hazard.  At age 96, Mrs Pasco needs funds to pay for the expensive termite tenting of the house.
As an English teacher who has seen decades of students energized by Hurston's writing, I'm calling all Hurston devotees and fans of literary history to donate and save this historic home--from becoming Dust Tracks! 
This is one of the few remaining structures still standing where we know Zora Neale Hurston lived and wrote.
Please assist asap however you can!
And please circulate this to anyone who may share an interest.  It needs Facebook presence for sure.  
Thank you!
--Darien Andreu
For more info about the Hurston Home:
http://www.staugustine.com/news/local-news/2013-10-13/author-hurston-wrote-king-street-home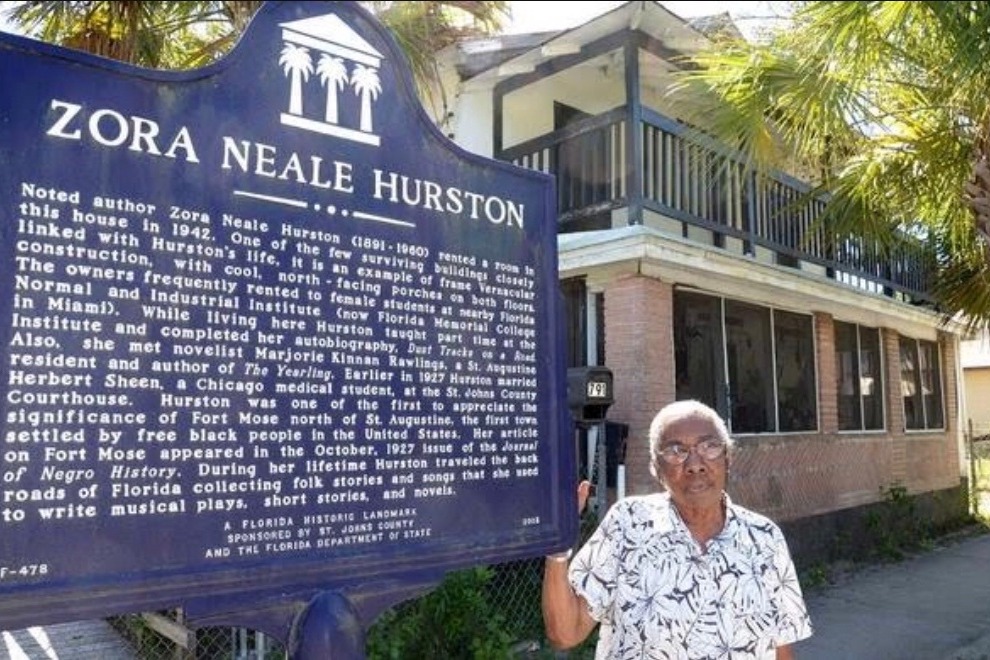 Organizer
Darien Andreu 
Organizer
St. Augustine, FL