Who Am I?
  - Elesia Marie - writer, director, and lead actress of ZOMBEEZ.
What is ZOMBEEZ?  - 
An independent, sci-fi feature- length  film  about mutant honey bees gone wild
When Are We Shooting? - 
Shooting is projected for Spring of 2021
Where Are We Shooting?
- We are shooing in Northwest Florida's Emerald Coast area
Why Am I Making This Film
?  To create an opportunity for actors with a dream, who may have been overlooked by the industry.
ZOMBEEZ!!!
- A small town coroner has to team up with her ex-fiancé, to save her town from a swarm of mutant honeybees. There's action, drama, humor, maybe even a flamethrower or two.  Maybe... There's definitely a TON of bad bee puns and a very unlikely hero. Think hometown Hallmark with some SyFy Channel cheesiness thrown in.
Hi! I'm Elesia Marie - writer, director, and lead actress of the feature film - ZOMBEEZ! I am the proud wife and daughter of military veterans. Sewing is one of my other creative outlets and I make all my own unique and quirky clothing which I sell as well. I am a big movie buff (especially sci-fi) and I would literally spend all day in the cinema if I could.
Now, I never considered myself a writer, in fact, I pretty much shut down that aspect of my life in pursuit of my acting career, because in my opinion, actors didn't write, right?
During the lockdown, I decided to embrace the writer in me, and I wrote my first feature length film.  Then I had an idea. I could use this movie to showcase the local talent, both in front of, and behind the camera, not to mention  bring attention to the small businesses in the area.
We all have had a dream, a passion, a burning desire that permeates the very essence of our being, but a lot of times life keeps slamming the door in your face. And it hurts. There's disappointment, frustration, and yes, maybe even a a little jealousy as well. Honestly, it feels like part of you has died.  I want to be a solution to the problem, maybe not for everyone, but for the people that I
can
help.
However, I need
your
help to do it.  I'm asking you to partner with us through financial donations.  (No gift is too small.) When you partner with us, you'll be part of fulfilling passions and bringing dreams to life, not to mention you'll get to see a pretty great film! 
I understand that times are tough right now, so you can help in other ways as well: 1) send us your thoughts and prayers (we can never have too many)   2) Help us generate some "buzz" by spreading the word on social media and in your community.
 If you are local to the Fort Walton Beach/Destin/Pensacola area, we will gratefully accept donations of pre-packaged food or gift cards to local restaurants so that we can feed the cast and crew. 
Where will the money go? There are production costs for equipment, wardrobe, hair and makeup, transportation, editing, CGI, special FX, not to mention that we want to be able to pay our cast and crew.
We are looking to start shooting in March of 2021, which is right around the corner (depending on how long the last few weeks of 2020 last) and our producer has estimated a mere 15 days shoot time!!! We're gonna be some busy bees! 
Thank you so much for BEE-ing part of the ZOMBEEZ Hive. We couldn't do this without you and we are so grateful for your support. 
 FOLLOW US ON SOCIAL MEDIA

                                                       Facebook: @
zombeezthemovie
                                                       Instagram:@
zombeezthemovie
The Cast and Crew of ZOMBEEZ!

https://www.imdb.com/name/nm2967733/?ref_=nv_sr_srsg_3
www.imdb.me/elesiamarie
https://www.imdb.com/name/nm8205170/?ref_=fn_al_nm_1
https://www.imdb.com/name/nm9959910/?ref_=nv_sr_srsg_0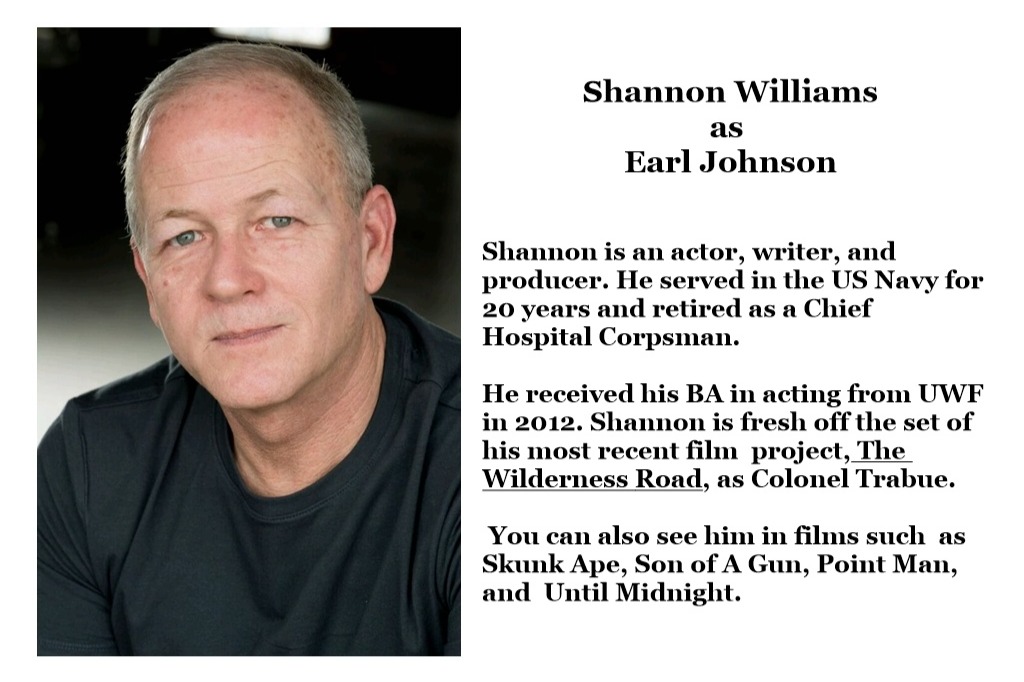 https://www.imdb.com/name/nm4453043/?ref_=fn_al_nm_1
https://www.imdb.com/name/nm8990366/?ref_=fn_al_nm_1
https://www.imdb.com/name/nm5346855/?ref_=nv_sr_srsg_0
https://www.imdb.com/name/nm7383614/?ref_=nv_sr_srsg_0
https://www.imdb.com/name/nm0303908/?ref_=nv_sr_srsg_0
We will be filming on the beautiful Emerald Coast of Northwest Florida - specifically Fort Walton Beach, Destin, Pensacola, and Crestview just to name a few towns.
Every precaution will be taken to prevent the contraction of COVID-19  - masks, will be worn by those not in the scene, social distancing as much as possible, and  hand sanitizer will be available on set.