The Adventures Of Zoe Lush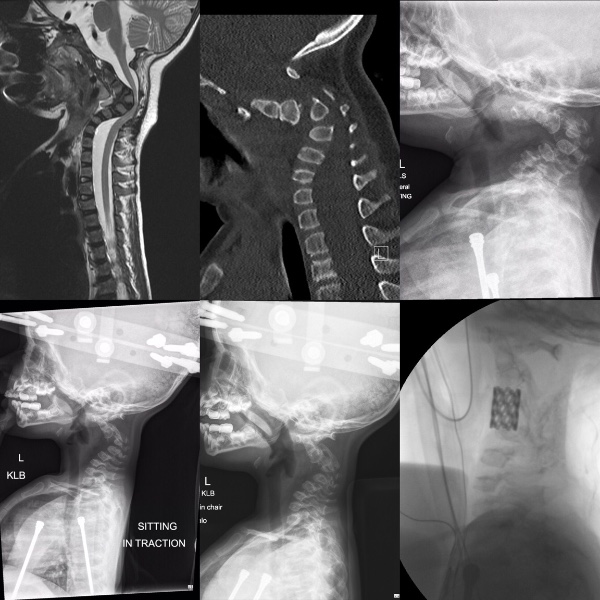 Current update: Zoe recently turned six October 24 of 2016. In July she had a cervical spinal fusion of C2 to C5 with the removal of C3 and a small metal cage placed in her neck for her severe cervical kyphosis as well as spinal cord compression.  Her neck was caused from nothing other than her bone condition called OI.  She is now in a halo vest which has 10 pins screwed into her school for complete immobilization.  It was supposed to be removed in October but there was not enough bone healing yet. We hope to have it removed in December. 
On Monday, June 29th, Zoe Lush fell out of her high chair. For a normal toddler, although scary, would typically be a minor incident. Because of Zoe's Osteogenesis Imperfecta the fall caused severe injuries which included a 4 four night hospital stay, broken ribs, black eye, broken arms, skull fractures, missing tooth and a 3/4" brain bleed (epidural hematoma). Although she has been released for now, she will need to be readmitted again to drill a hole into her skull to release pressure and drain the remaining blood. As you can imagine, the financial burden with multiple night hospital stays, surgeries and therapy as incredibly significant.  As always, we are eternally grateful for all of the love, prayers and support we have received from everyone.   
Here is a little more about Zoe's adventure:
Before Zoe Lush was even born, there were signs of big trouble. Zoe's mother, Chelsea, got the news at her five month ultrasound. When the perinatologist gently pressed the wand down firmly on Chelsea's belly, Zoe's soft skull molded from a circle to an oval shape under the pressure of the wand. A closer look revealed further damage. Zoe's femur was in two separate pieces and many of Zoe's ribs were in multiple stages of fracture. Zoe's bones were already breaking in the womb. The concerned doctor looked up at Chelsea, "Mrs. Lush, there's something very wrong with your child."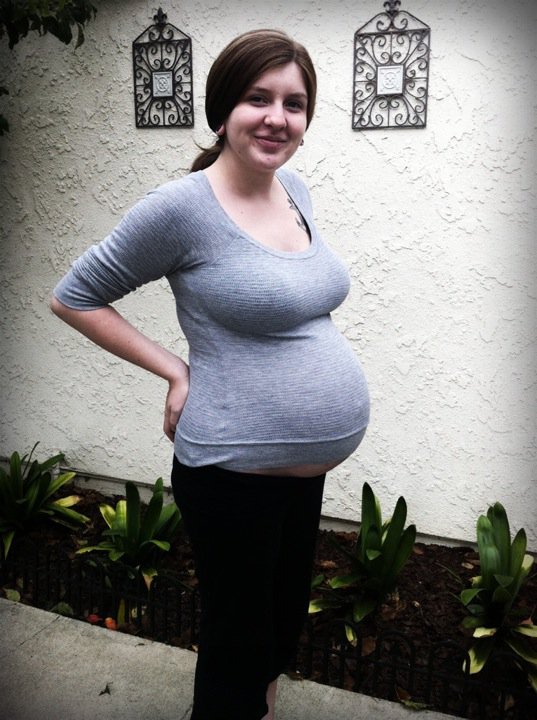 Three months later Zoe entered into the world broken. She fractured her collarbone during the birth. Within Zoe's first 30 days of life, Zoe broke both of her arms and her leg, and then her right arm again. Zoe Lush was diagnosed with Osteogenesis Imperfecta, commonly known as Brittle Bone disorder.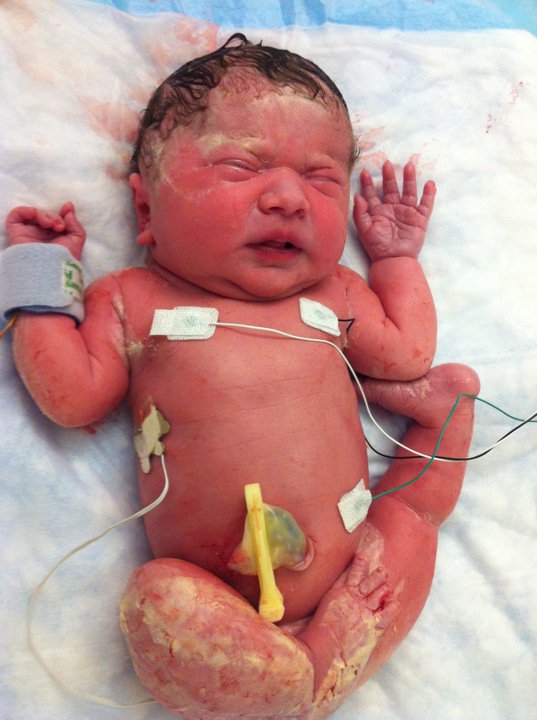 Zoe has Type III, the most severe type of OI you can possibly survive. OI is a form of dwarfism. Arms and legs are often deformed from both the irregular, under-mineralized bone structure and repeat fractures. Many children born with Type III fracture their ribs simply from taking a deep breath. Some infants will pass away from respiratory failure, especially early in life. If a child with Type III does survive those first, formidable months, they will never grow much past 3 feet tall, and will likely spend most of their lives in a wheelchair.
At 3 months, Zoe was breaking so often, Chelsea had resorted to splinting Zoe herself because doctors were so unfamiliar with the condition. Often times doctors handle OI children like regular kids, causing even more breaks.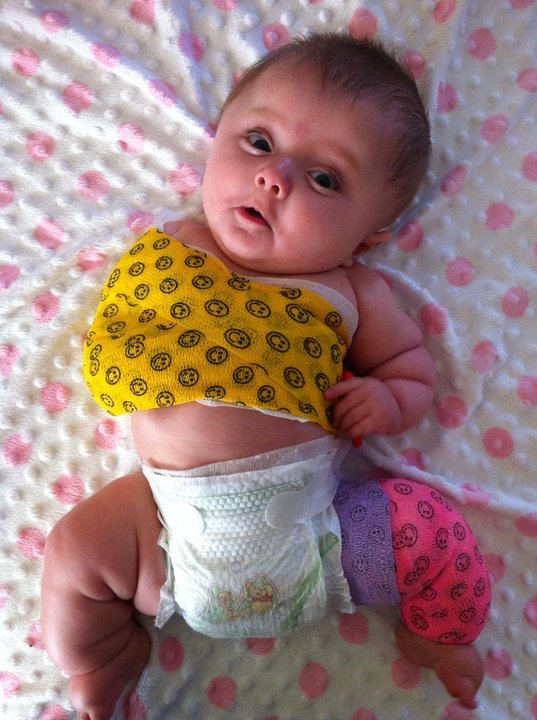 Zoe also has brittle teeth, eating anything but soft food can cause chipping. At age 2 she was able to get her teeth capped. Unfortunately, from this previous accident she will need more dental work. Zoe's ear bones are just as fragile as any other bone she has. Loud, piercing noises can shatter her eardrums.
Perhaps one of the most important facts about OI is that it does NOT cause mental delays. At a glance, many people see Zoe's physical deformities and conclude that she's also mentally handicap. Zoe does have difficulty speaking, and has the mind of an average 4 year old.
Zoe is as aware of the world around her as you and I. She feels her bones shatter the same as you and I would, only more often. Throughout her childhood Zoe will travel to strange places and have metal rods wedged into her delicate frame. The collective pain Zoe will endure in her life will make any of our toils seem insignificant. But the space between the hurt is filled with smiles. As you'll see below, Zoe never stops smiling. Together, we can dramatically improve Zoe's quality of life.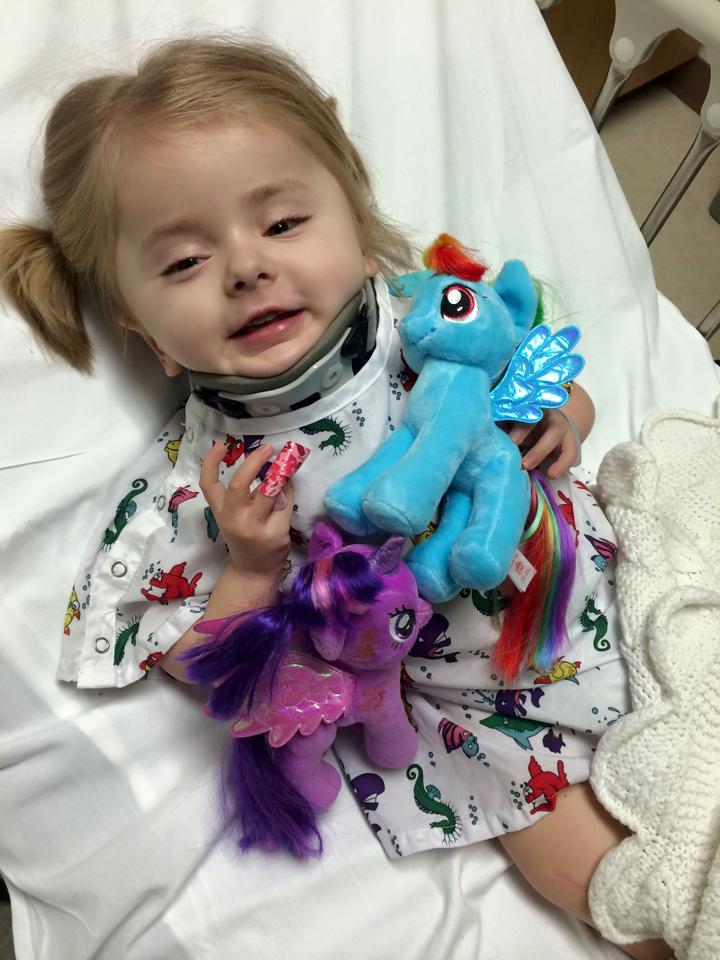 Organizer
Curtis Lush
Organizer
Huntington Beach, CA