Kelsi was diagnosed 6 years ago with a grade 2 astrocytoma. This a tumor that develops in the cerebral part of the brain and affects motor skills and thinking skills. Kelsi's tumor has doubled in size since diagnosed and her doctors have decided it is no longer safe to leave the tumor alone. Initially they were going to continue to monitor the tumor due to the location and difficulty of removal.  She started having some focal seizures and was put on medication to control them as best as possible. These seizures will hopefully resolve after the tumor removal. 
The plan for surgery is to happen at the end of May. Kelsi will be staying in the hospital for a couple of days, providing all goes according to plan. She will be doing outpatient therapy in order to gain her strength and motor function back. She will be off of work for at least 4 weeks for recovery and healing. 
Kelsi is an emergency technician, at Meriter Hospital and advanced EMT for an ambulance crew. She has 2 young boys, aged 1 and 3,and a wife, Amber, for whom she is the primary provider. She will need help paying for medical and household expenses, so we wanted to try to help her out. Her leave at this time is unpaid from work due to lack of earned time. Any donation is appreciated. She is an amazing person who thinks only of others. Lets make this healing process as easy as possible #tumorsuck!!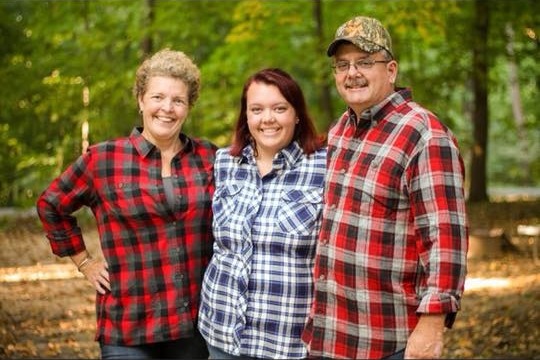 Fundraising team (2)
Katrina Schmidtke
Organizer
Raised $175 from 4 donations
Madison, WI
This team raised $2,190 from 39 other donations.