Skydive for terminally ill Zach's dream wheelchair
Our names are Dan and Josh and we're two big, hairy, tattooed blokes — who are both petrified of heights!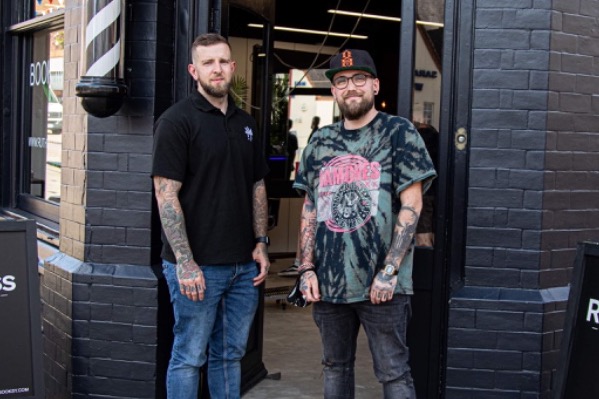 Neither of us can imagine anything scarier than jumping out of a plane from a ridiculous height — and neither of us has ever felt inclined to face that fear before in our lives.
So... what are we going to be doing on the 27th September, you ask?
Jumping out of a plane from a ridiculous height of course!
You see, Josh has this 8-year-old kid, Zach. Best kid in the world. Always happy, positive and determined despite having to face challenges every day that neither of us could even imagine having to face. If a kid can be as brave as he is, we reckon we can suck it up and face our fears!!


Zach was diagnosed with Duchenne Muscular Dystrophy less than three years ago which was beyond devastating for Josh and his family.
Duchenne (DMD) is a rare, genetic disease that is slowly causing every single muscle in his body to waste away into fat and scar tissue. The condition is 100% fatal and currently has no cure.
It means that right now, walking is becoming increasingly difficult for Zach and despite having a manual wheelchair at home, his condition means that he doesn't have the arm strength to self-propel.
He dreams of having an electric chair so that he doesn't have to rely on others to push him around anymore. The independence to move about freely isn't something an 8 year old kid should have to dream about!
Zach DESERVES independence, but because of the backlog due to Covid, wheelchair services currently won't supply him with an electric chair because he's "not off of his feet yet" and therefore "not considered a priority". (We can't get our heads around it either).
Electric wheelchairs aren't cheap and the one we'd love to be able to get for Zach (the Trekinetic GTE pictured below) would change his entire world. The chair however comes in at around 13.5k once adaptions have been made to make it suitable for him.


So - this is where Dan comes in! As a friend of the family and a dad himself, he wanted to do something to help Zach out and he came up with this crazy idea that we should do a skydive in the hope of raising some money towards the cost of the chair.
We know times have been hard for everyone recently but if you can spare anything at all to help us give Zach the quality of life that he deserves we'd be so very grateful.
Help us make facing our fear worth it - because to us, jumping out of a plane is a small price to pay if it helps to make Zach's life a better one!

www.instagram.com/Zachsbattle
Organizer
Joshua Collins
Organizer
Daventry, East Midlands, United Kingdom