Zach & London are moving!
Hey everyone! As many of you may already know by now, London and I (as well as our two cats, Sophia and Frostmourne) will be moving from Portland, OR. to Aliso Viejo, CA. on the 16th of September. We made the decision several years ago that no matter where I was career-wise by the end of 2016, we would begin the process of making this massive move and getting to the next chapter of our lives. We have both worked incredibly hard to get to the point where making the move is even remotely possible, but we appreciate all the help we can get. Moving comes with lots of unforseen expenses!

First, a litte bit more about how we got here. London and I have been together for four and a half years now, and from our first date, we realized that both of us wanted to end up in Southern California.  At the time, I had never been to SoCal, but after my first visit shortly thereafter, I realized that it was where my future was waiting for me. London and I have both felt a special magic there for us and it became more and more emotionally charged every time we had to get on a plane back to Portland. While Portland is a wonderful place full of family and friends that holds many memories for us, the ever changing conditions in the city were making our lives here more and more challenging. Despite being together for four and a half years, we have never lived together. I have been holed up in a very small (around 300 sq feet) studio apartment in downtown Portland, while London lived with her mom and brother in Wilsonville, 25 minutes south of the city. Over time, traveling to see each other became more difficult, parking near my apartment became increasingly more expensive, less secure, and less convenient. ($22/day for street parking paid in increments of $8 every 2 hours) So when we started crunching the numbers and realized that it would actually cost us more monthly to move in together her in Portland than it would in Orange County, we knew it was time to begin planning.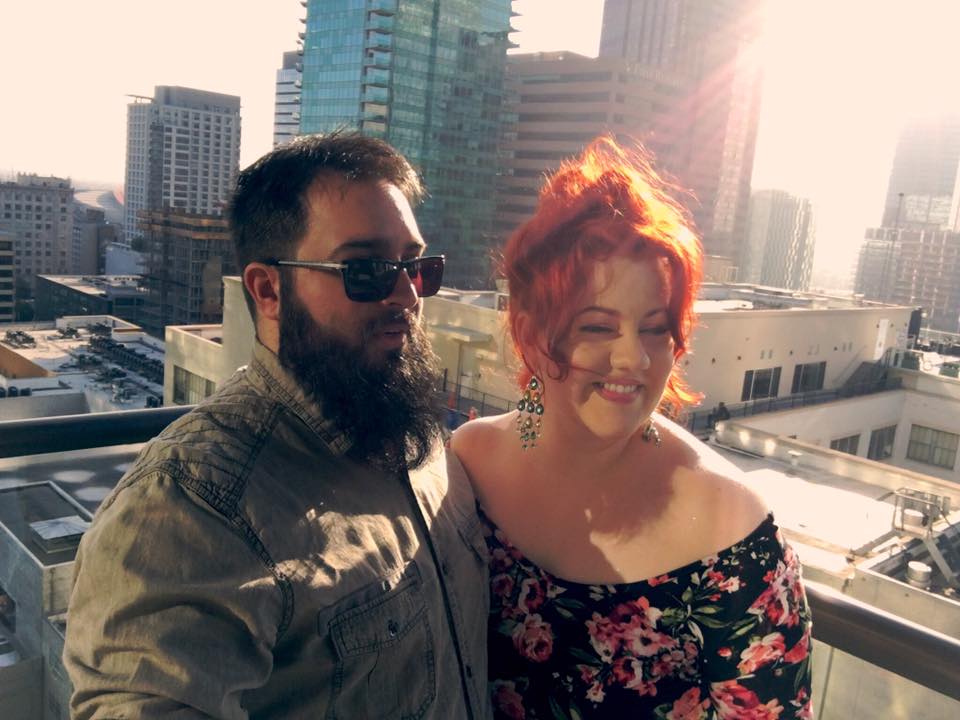 Working from home, I have been able through incredibly long hours and hard work, build up a more stable income that was able to put us within striking distance. London researched for countless hours to find a GREAT deal on an apartment in a nice neighborhood that I will be able to afford as long as I continue to have work! The move itself however, comes at a very steep cost. The logistics of getting us and our stuff 1000 miles in safety are complex and expensive. Between renting a POD for a majority of our things and renting a moving truck to get us, the cats, London's SUV, and the remainder of our possessions to our new home, we are skirting dangerously close to being broke once we arrive. I have worked many sleepless nights over the past several months in order to get as much work done as possible to get as much money coming in as I could, but with moves like this, it never seems to be enough as more expenses keep popping up. 

This is where you can help! Your generosity will go towards things like:
- Cat carriers, cat food, a new litterbox, and things to keep the kitties happy and safe.
- Food, gas, coffee, tolls, expenses for our actual physical drive down. 1000 miles goes a lot faster when you are fueled up and hydrated!
- Stuff we will need immediatly after arriving like toilet paper, paper towels, garbage bags, etc. 
- Startup costs for things like internet, electricity, and parking, appliance rentals, etc. 
- Bigger ticket items like paying off the PODS, deposits, moving truck, etc.
If we exceed the amount I initially estimated, we can start to think about things like a few new pieces of furniture, a new computer for better streaming, more appliances, etc.
We don't expect anything for anyone, as so many of you have already been so supportive in your own ways, but since many of you have asked how you could help us make the move easier, we decided we would create this campaign so that you guys can help with our final push! Thank you all so so much for everything. We love each and every one of you for being so kind. This move is the first step into a much bigger, much scarier, but much happier, much more exciting life. 

Organizer