Heal Nutter the Nutty Basset Hound
Nutter Butter is crazy basset hound: she moans like a wounded hippopatomus when my parents leave the house, she tears around the house for no apparent reason like some kind of cat, and her constantly perplexed face tries in vain to solve even the simplest of situations. It's why we call her Nutso Nutter. 
Yet despite all that, she's the best kind of dog. She's so full of love that she doesn't even know what to do with herself when there's people around.  When she attends her favorite events she goes abosulutely beserk, showering people with sloppy, drooly love. She's one of the biggest, most loveable things on four legs you'll see outside of a big... four-legged love-dog...farm. Look I'm not great at analogies, but just look at this face.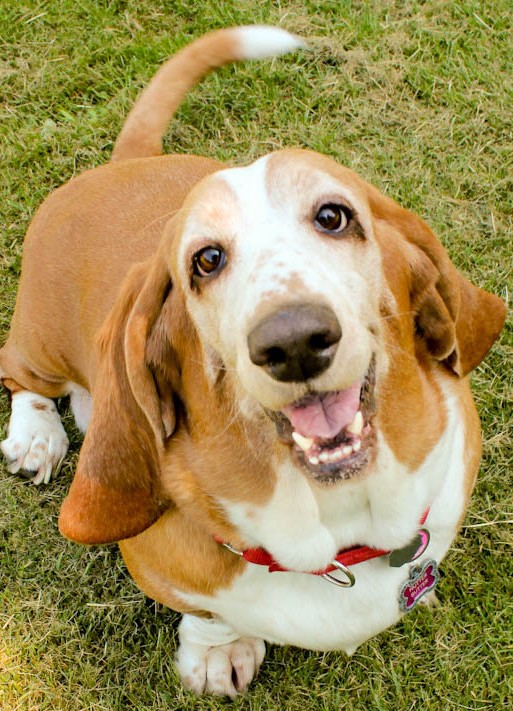 Look at that face. LOOK AT IT. If you're not captured by those big loveable eyes and a smile so warm and bright it could replace the sun then clearly you are a higher form of conciousness that has abandoned all emotions. If you are such a creature, perhaps you've invented one of those Star Trek healing machines and if so... could we borrow it? 
You see, Nutter is sick. About a month ago she began limping on her front left leg, a very minor limp. We thought maybe she'd simply strained something, but it's gotten progressively worse. Now she's in constant pain and can't put any weight on her left leg. We took her to the veterinarian with a grand budget of $100, and the doctor gave us some painkillers and paliative care. But without diagnostic x-rays there's no way to tell what's wrong. 
So why didn't we have an emergency fund for such occassions? Well, we did. Unfortunately two months ago we got word that my uncle, Ian, was dying of cancer. He lived in New Zealand and my father hadn't seen him in years, so we used what money we had to send my father to New Zealand so he could see his brother in his final days. 
On top of that, most of my parent's money has gone to sustaining me, their deadbeat son. I do some writing and make a little money, but without their financial support I'd be living with the Freemont Troll and quite possibly making bloody human sacrifices in his name to pay the rent. I should be in a position to help them financially, I should be supporting them and not the other way around. But I can't, so this is the only way I know how to help: by writing about Nutter Butter and the amazing effect she has on my parents. And asking you to help save her.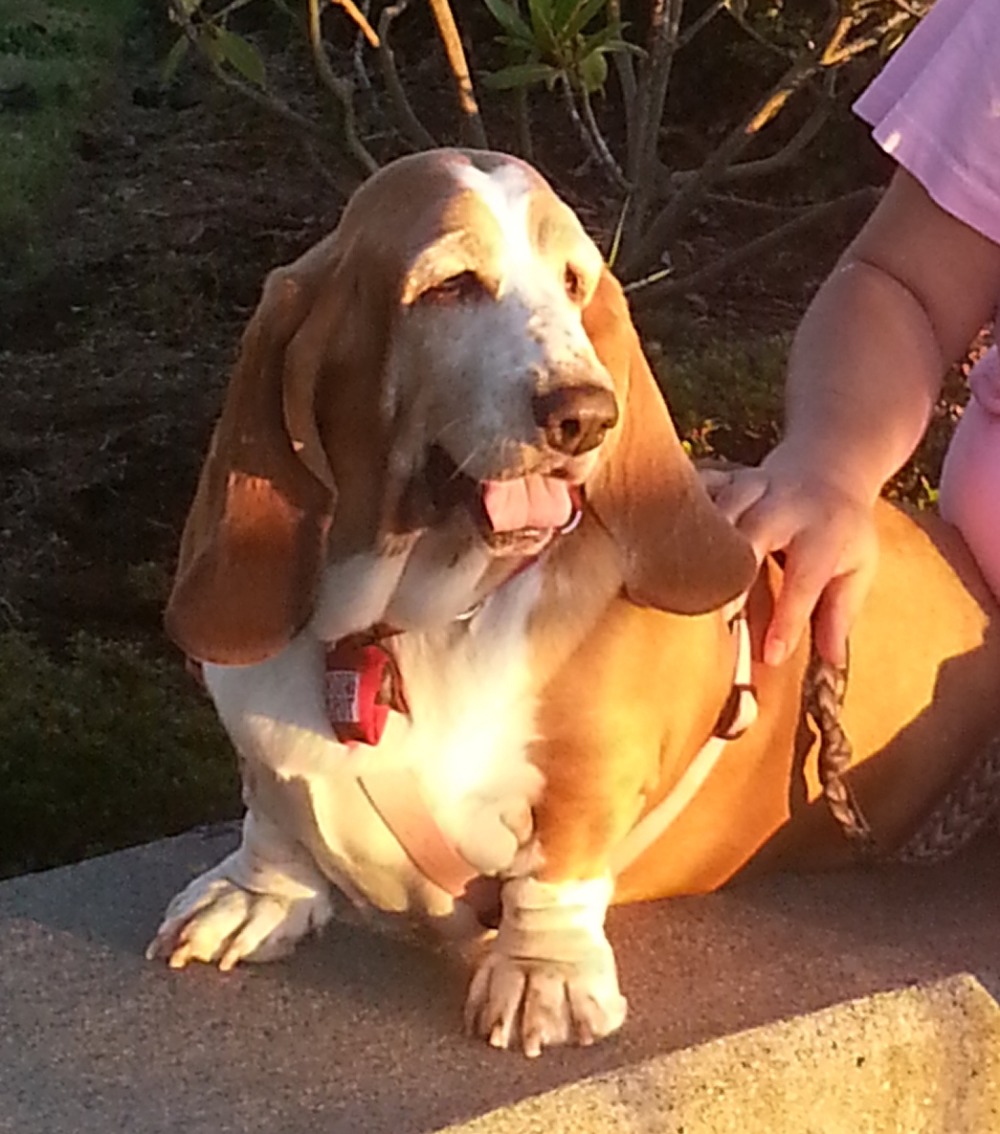 Nutter came to us after her old owner died of cancer. She spent the first few weeks sitting at our front door, as if hoping her momma would walk through and take her home again. My mom took it upon herself to give Nutter all the love and support she could, and eventually Nutter came to understand that this was her home now. The following year the bank foreclosed on our house, I found a place to live in Washington but my parent's had to move to California for a while. 
Instead of freaking out about leaving the home she'd just come to know, Nutter helped make the transition easier for my parents because her big loving heart knew exactly what they needed. A faithful companion who would love them even if they had to live in the desert surrounded by scorpions and rattlesnakes. I cut and run the minute I heard about the giant tarantulas, but Nutter is made of sterner stuff than I. 
I have no doubt that Nutter played a large part in helping my parent's survive losing their home of nearly thirty years. 
A smile like that will help you survive anything. 
Nutter is still a young dog, she probably has at least eight to ten years left in her. Eight to ten years to give my parent's love and comfort while they rebuild their lives. Eight to ten years to live the fully, happy life this remarkable dog deserves. 
The vet told us that the problem is in her shoulder joint, which leaves
a wide array of possible problems
 but almost all of which will likely require surgery. Palliative care and anti-inflammatory medications hasn't helped. We're asking for five thousand dollars to help afford the diagnostics and treatment that Nutter will likely require. 
My parents have fostered and adopted over literally dozens of rescued basset hounds in the past fifteen years. We've had to say goodbye to all of them eventually, but we're not ready to say goodbye to Nutter. My parents deserve to have their friend with them for many years to come and Nutter deserves to have a long and happy life.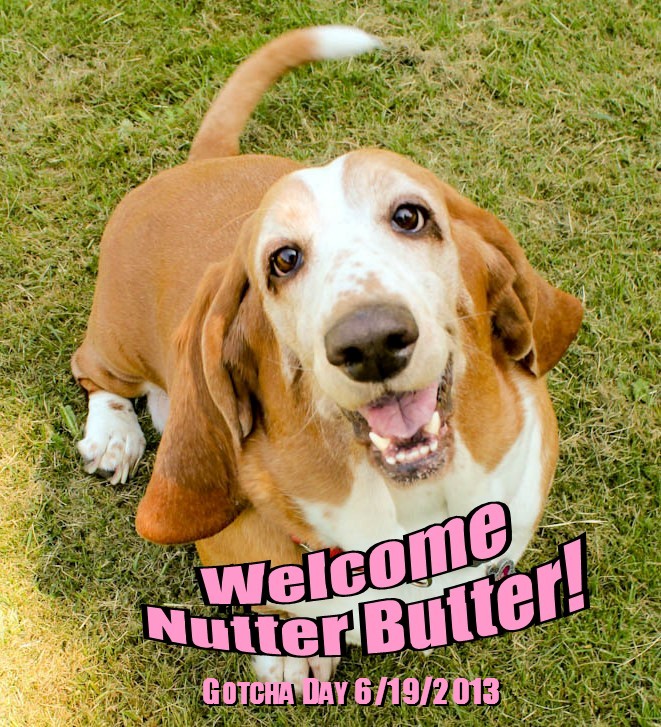 Dogs are some the most amazing companions mankind has ever known, and their time with us is already all too brief. Please help us keep her with us for as long as we can.
Organizer
Julie Stevenson
Organizer
Everett, WA