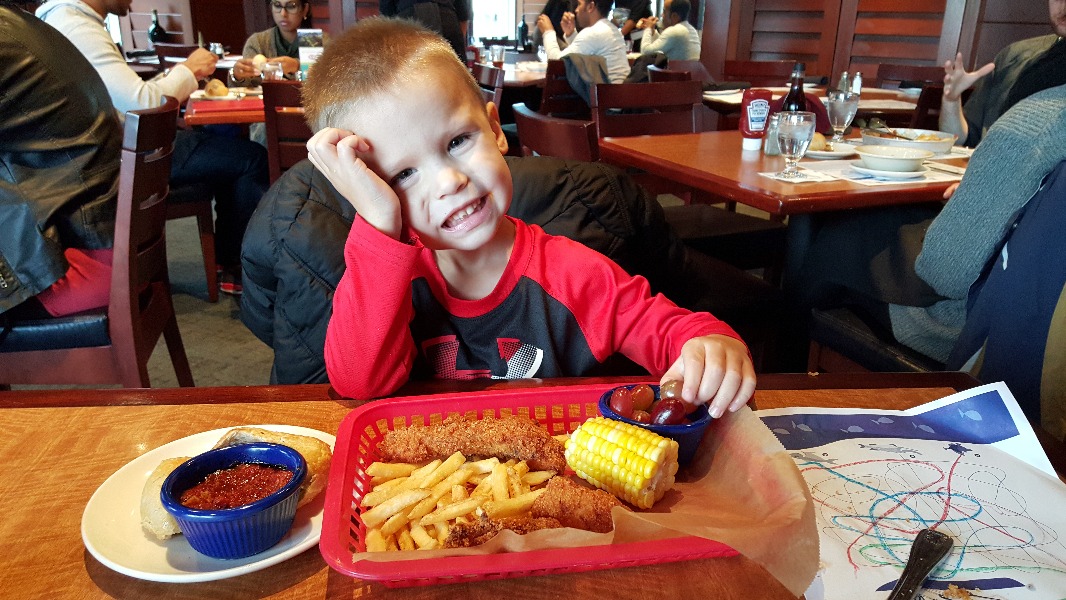 Camden Grote is a three year old little boy who was diagnosed with a very rare peripheral nerve tumor in his right leg.  The tumor originated from the sciatic nerve which causes Cam to be in severe pain and alters his ability to walk, sleep, and play.  After two months of Emergency Room visits, five x-rays, and an ultrasound, we were told it was growing pains.  Our last ER visit resulted in an orthopedic consult.  Despite the recommendations of the orthopedic doctor, we demanded an MRI, and this is what made the diagnosis.
Cam was then referred to a neurosurgeon and a pain management specialist.  Due to sciatic nerve tumors being so rare in children, the neurosurgeon here in Kansas City had a poor prognosis.  He told us once the tumor and the nerve were removed, Camden would lose his ability to walk.  He told us if we could find a neurosurgeon who had seen at least one case like Camden's, then we had found an expert.  The tumor is ten centimeters, so doing a nerve graft on an area that long had  less than five percent chance of working.
We eagerly started researching neurosurgeons around the United States and found one in Boston, Massachusetts who agreed to review his case.  She was able to give us a better prognosis and has 35 years of experience in pediatric neurosurgery- so she has seen a few similar cases.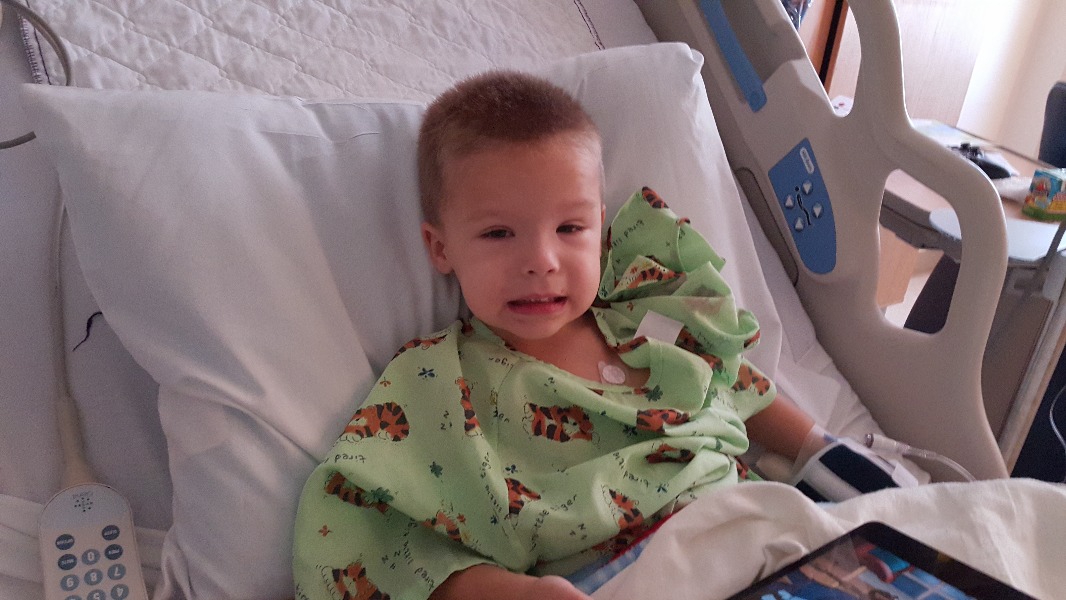 Camden had surgery November 16, 2015, at Boston Children's Hospital.  Unfortunately, once the tumor was exposed, it was found to be embedded in the sciatic nerve and entangled in several other "important" nerves, so she decided to do a biopsy instead of removing it at that time.  She wanted to wait on biopsy results, as they would give her more options to exhaust without causing Camden to lose his ability to walk.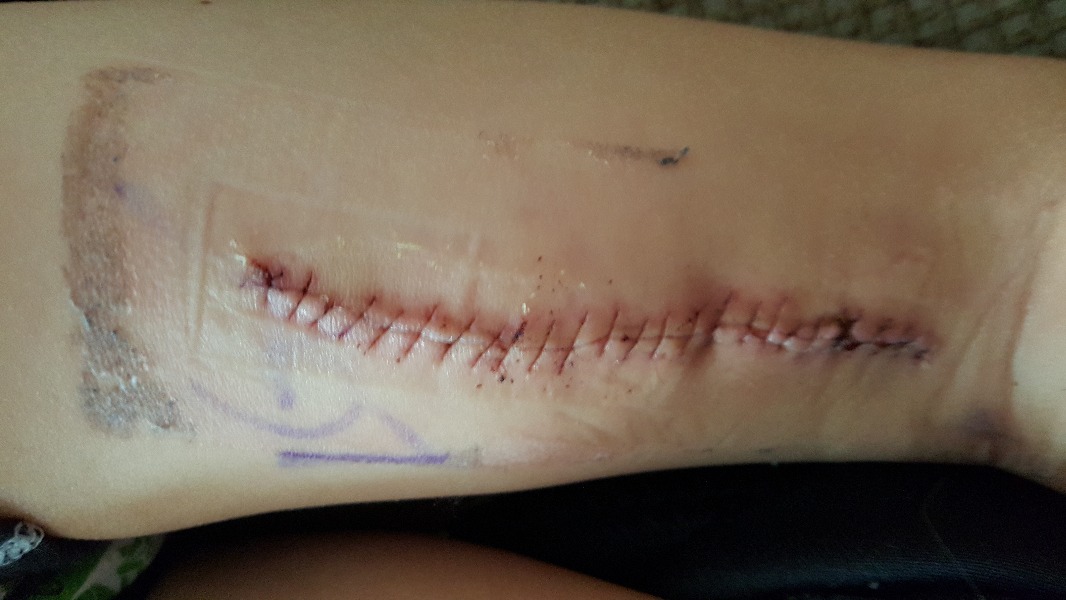 After a long and agonizing two and a half week wait, the biopsy results were inconclusive.  It was looked at by several neuropathologists, but the tumor is so rare, that there is no name for it and no way to know what exactly it is capable of.  His case has been reviewed by several doctors, surgeons, and pathologist with countless hours of research completed to find Cam the best possible outcome.  
It was decided that due to the high doses of pain medication Camden requires and the deficit the tumor is already causing, it needs to be removed.  We were unable to try any of the other options without having a name for the tumor.  Camden will have his second surgery after the first of the year in Boston.  The surgeon and her colleagues believe they have found a way to remove the tumor only causing Cam to lose ankle and foot function.  She believes with extensive rehab, he will walk again. 
The donations received will help us get Camden the best possible care we can by helping with medical bills, cost of living in Boston, and the rehab he will need over the next year.  
Any donations in excess of the goal will be donated to the Bone and Soft Tissue Tumor Program:  Dana Farber- Boston Cancer and Blood Children's Disorders Center.
Organizer and beneficiary
Julie Reed Burkhart 
Organizer
Grain Valley, MO