Your Visible Hand Foundation
Please join Joel Petersen and Melissa Dubin, Ph.D. in raising funds for Your Visible Hand Foundation -
a Polish non profit organization that provides direct urgent aid into Ukrainian cities and for Ukrainian refugees fleeing the war to  Poland. They provide water, food, clothes, medical supplies, sleeping supplies, transportation, shelter, and compassionate care. Most recently they are helping blind refugee children who are without parents.
Your Visible Hand is in direct contact with Polish and Ukrainian officials and citizens to address the harrowing medical and basic survival needs of the people attacked by war. 


We have spoken directly multiple times with Alicja Szczepanska, former policewoman, and the president of the board of Your Visible Hand in Krakow, Poland. Alicja  has worked to protect the rights and safety of women & children for years; was bestowed the  Krakow Philanthropy award in 2019 and has been featured in Forbes and Polish news publications for heroic humanitarian successes.
Your Visible Hand is currently going directly into Ukraine to assess and respond to the changing needs of distressed Ukrainians, and help Ukrainians refugees safely get into Poland while continuously supplying needed resources to these refugees and finding them safe and caring homes. 
Alicja and Your Visible Hand was referred to us by a Polish medical student Melissa has known for years, Julia Michalsky - a true humanitarian. While getting medical supplies to Ukrainian refugees in Poland, she encountered Your Visible Hand (on an American doctor's recommendation) and saw the genuineness of their work and care.
We emphatically trust these sources, which is why we are hoping to amplify and share their good work with you and invite you to become a part of it!
To provide the most effective help, Joel and Melissa have started this Go Fund Me campaign to bring real substantial aid, especially to women and children fleeing the war. 
Again, Your Visible Hand is a nonprofit organization in Poland, staffed by volunteers.
ALL donations to this foundation go directly to helping the vital needs of Ukrainian people and refugees.
Each dollar is a gesture of support and solidarity for the Ukrainians and the Polish efforts. 
Please help with a donation and share it wherever possible!
Your Visible Hand Foundation Website
http://twojawidzialnareka.org.pl/o-fundacji
Facebook
https://www.facebook.com/twojawidzialnareka
Alicja in Forbes
Medicine brought directly to Ukrainian Hospitals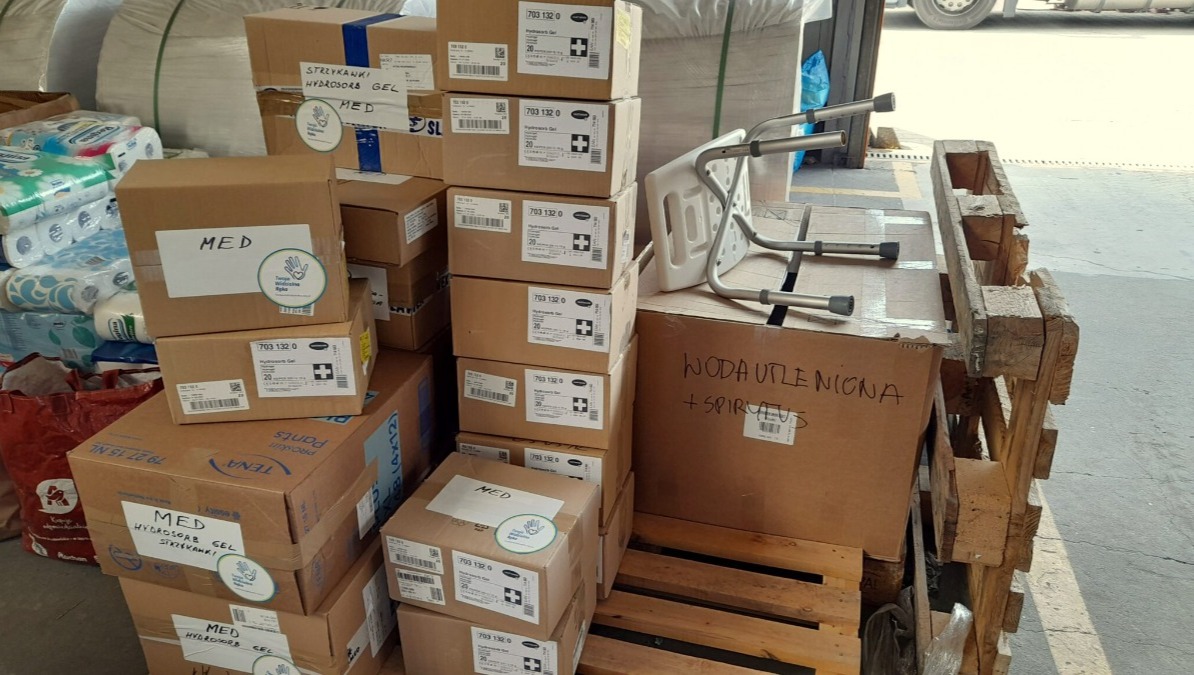 Food and Water Supplies brought directly into Ukraine
Food for Ukrainians
The Wonderful Alicja Szczepanska, president of Your Visible Hand Foundation

Organizer
Melissa Dubin
Organizer
Petaluma, CA