Yoga in Ugandan Primary Schools
HELP IMPLEMENT YOGA PRACTICE IN UGANDA
My name is Kiri, I am a Danish yoga teacher specialised in teaching children and teenagers. Last summer I went on my first trip to Uganda where I taught yoga to approx. 600 children and 55 teachers and youth leaders. I funded this first trip out of my own yoga-teacher-pocket. For those of you who teach yoga, you will know that these pockets are full of love - and maybe a few coins.... Unfortunately love doesn't buy yoga mats or flight tickets or prints manuals, shoots yoga videos or anything like that.  
How great if it did! 
The communities I was part of in Uganda have adobted yoga with so much openness and willingness to learn more. As we all know, one or two yoga classes do not make us experts and even though the youth leaders and teachers are trying to do yoga together and are forming yoga clubs, they can't do it properly without proper training.
This enthusiasm and eagerness to learn more brought about my second trip to Uganda in December 2016 where I and my colleague Lea facilitated two 4-day basic yoga teacher trainings. One in collaboration with ASHWA (Alliance for Sustainable Health and Wealth in Africa) for the youth leaders in Busia close to the Kenyan border, and one for the teachers at Bethany Center Uganda - a primary school run through charity donations in Jjungo in Central Uganda.  
4 days is not enough....


We are so very proud to see that most of the trainees from our trainings in December are now teaching yoga either during the school day or in actual clubs founded by ASHWA. The 1500 euros we have collected so far has been well spent on the previous trainings. 
This summer I will teach two basic trainings and a follow-up training for those who already have received their certificate. We aim to keep supporting the trainers and to teach them how to teach more trainers. This builds empowerment and skills in the communities. 


In order to make this happen we need funding to cover: 
- Teaching materials, t-shirts and certificates for the trainings
- A small salary for the local Project Managers who are doing a huge job setting up yoga clubs and putting everything together
- Sweatpants and yoga outfit for those who cannot afford to buy it
- Food for the participants and teachers
- Transportation and accomodation in Uganda
- Production of yoga videos for further training and reference
- Flights, visa and vaccines
- and most likely other administrative expenses
MY HEART FIRE DESIRE
It is my greatest passion in life to empower other people. To make them able to find strength and wisdom inside of themselves and use this to break out of their shell, or their circumstances, or whatever is holding them back from reaching their true potential. This is true for the work I do in Denmark and in the international community alike. 
I am not doing this for me. I am doing this because I know that it will make a difference to the people involved. It has already created an awareness of the importance of non-violent classrooms, of the need for sleep and movement for optimal brain functioning, and of attentiveness to sensitive children in the classrooms. By conducting these yoga teacher trainings, the principles and practices of yoga will be able to settle deeper in the communities and schools and it will spread to more and more people. It will help children and youth let go of tension, trust themselves and believe in themselves and a better Uganda. 
Having seen the looks on their faces after yoga, having heard their comments about how much one single yoga class has done for them, I cannot leave it at this. I need to go back and offer as much as I can to build their yoga community in a sustainable and safe way. Not just once or twice, but we take one step at the time..
Please give me a hand. Anything goes! A little goes a very long way in Uganda....
Thank you so much for reading this and on behalf of the beautiful children, youth and teachers in Uganda a heartfelt THANK YOU!
Namasté.
If you want to read more, please visit my blog.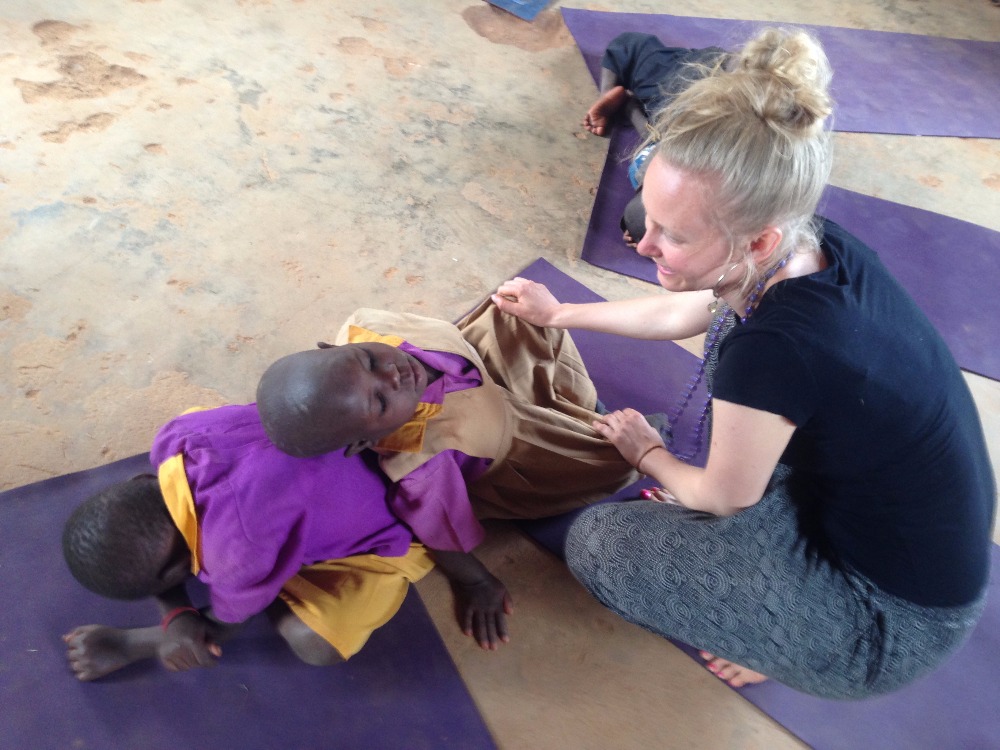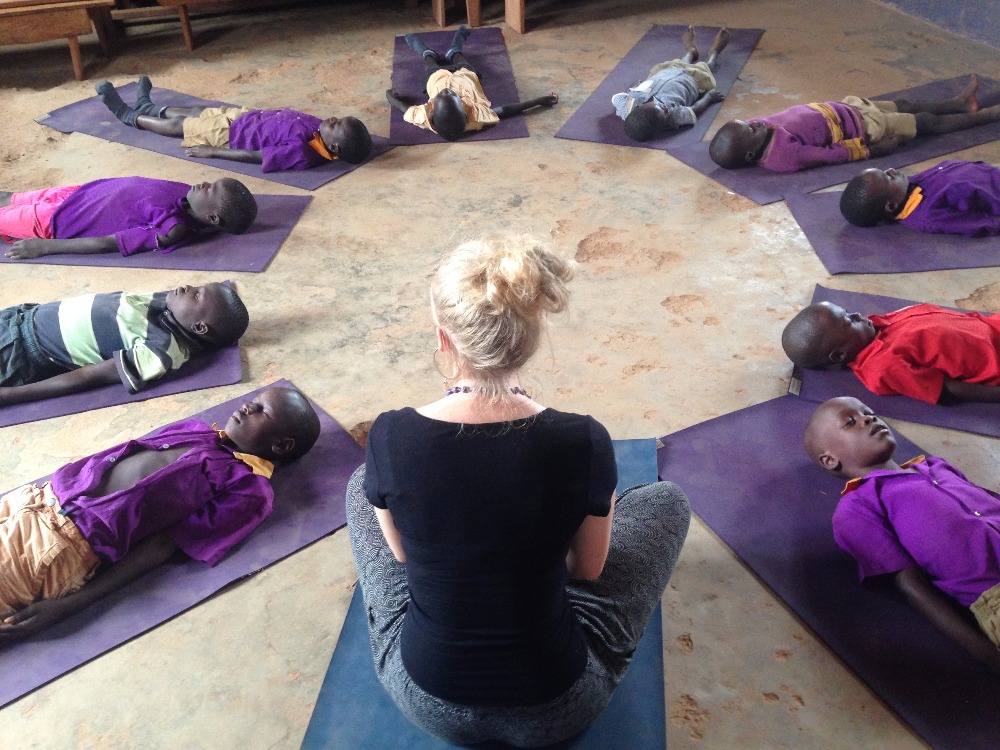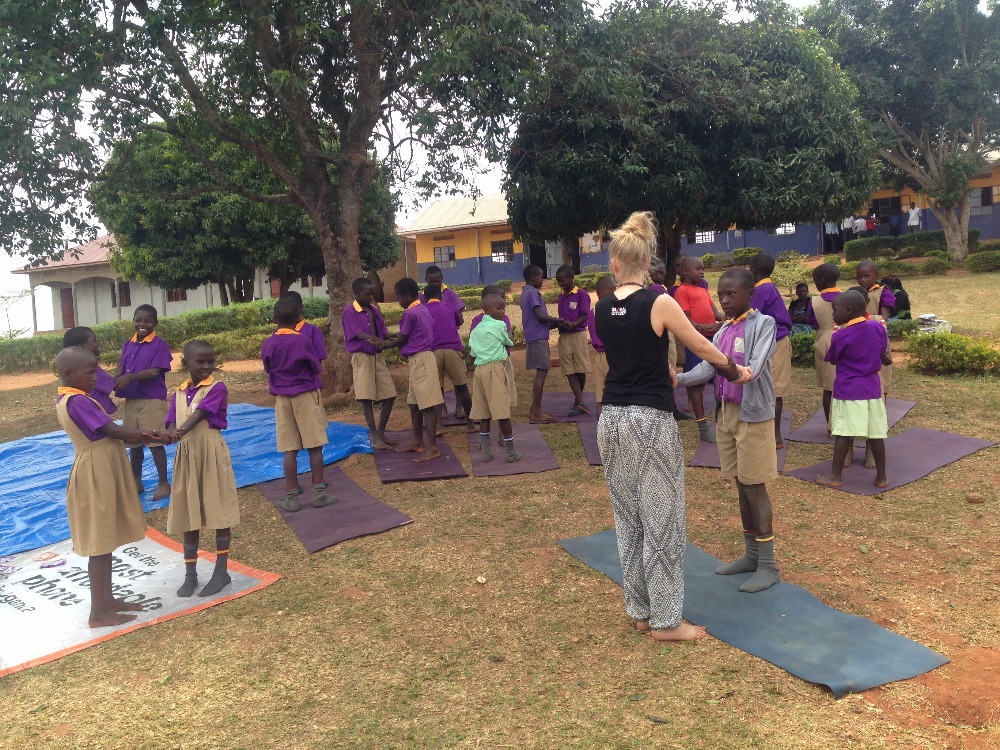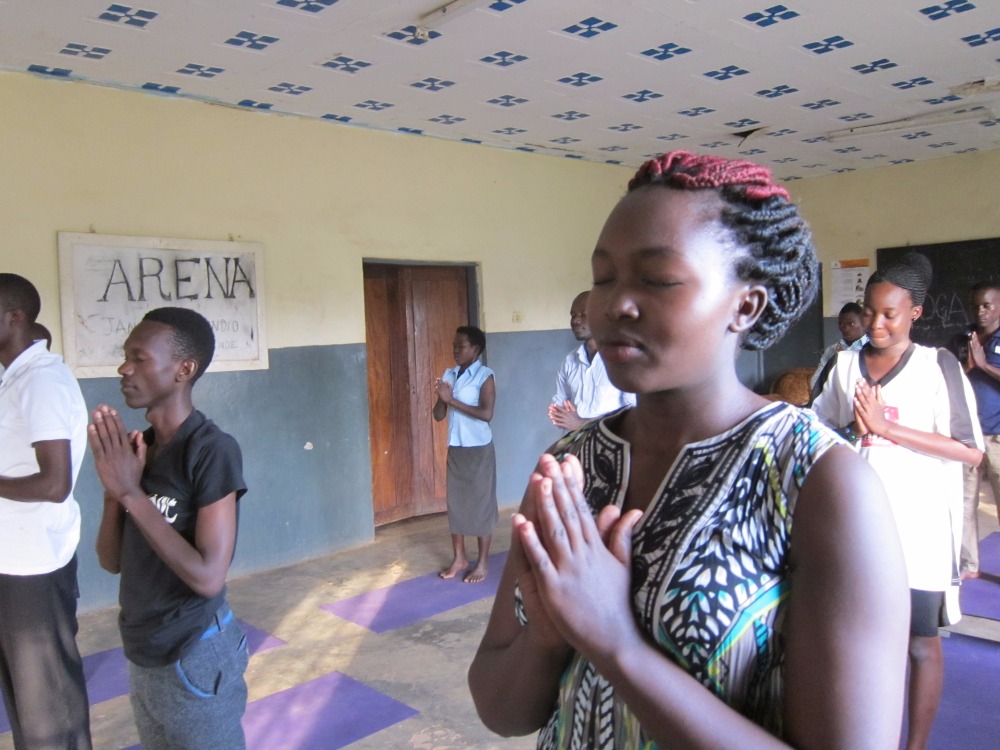 Organizer
Kiri Weimann
Organizer
København Ø