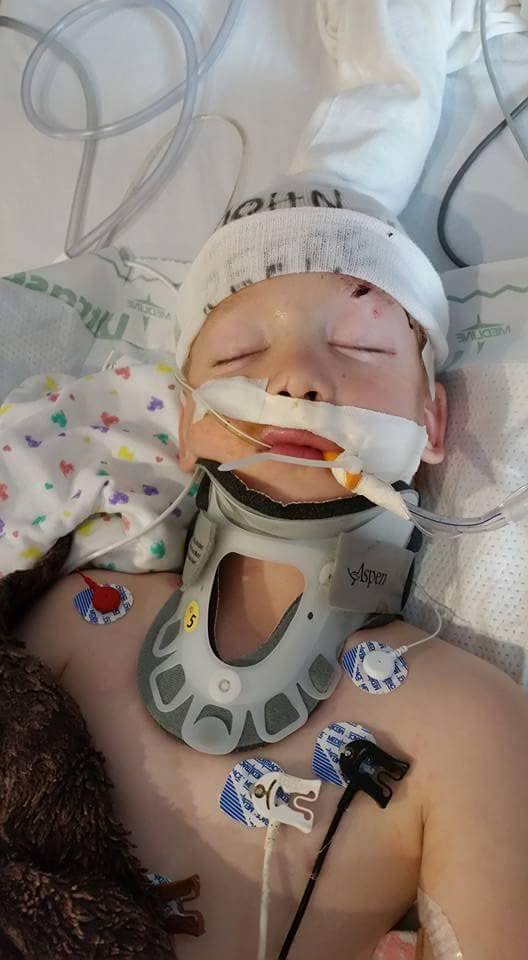 This is River.  He is 6 years old and is the son of a local firefighter from Southern Manatee FD, Brian Ross.  He, along with his mother, were involved in a vehicle accident on January 20th where she lost control of her car and hit a tree.  While Kristine suffered a broken jaw and collar bone, River wasn't as lucky.  During the collision he hit his head, fracturing his skull.    The result of the fracture has been multiple brain bleeds causing swelling in his skull.  He has been in a coma since the accident.
As I'm sure you can imagine, this family is going to need a lot of prayer and financial support.  Since Brian will be spending most of his time tending to his wife and son, he will miss a lot of time from the fire department along with his side job.  Coupled with the doctor bills which will soon be arriving and the many months of rehab that River will inevitably need during recovery, this family is really in need of our help.  Brian has spent the last 13 years of his life helping others, now it's time for us to help him. 
Please consider donating to River's recovery fund and also continue to pray for him and his family.