Raven Rocks environmental building
The story of Locust Hill is a long one, rich with meaning, and an exciting future if we can fund it. It is grounded in the dreams of a group of friends who, in the ferment of the 1970's, wanted to save a scenic property that was threatened with strip mining. After putting labor and love and lives into the project, they wanted to build and live in ways that would enhance the preservation of not only Raven Rocks, but the whole earth. Locust Hill underground building was born out of this dream.
Raven Rocks today is a community of people dedicated to preserving and enhancing the natural and social environment where we live and sharing our knowledge and concern with the broader society. For more than 30 years we volunteered our time to grow and sell Christmas trees to pay for the land which will be set aside as a permanent preserve. Any buildings built here will become a part of the property, not for sale on the open market. We are ten official members plus family and friends that join in our efforts. Seven of the members live on the land here—1268 acres of rolling land in Southeastern Ohio. Much of the land is wooded and 1,015 acres has recently been placed under a conservation easement with Captina Conservancy, a local group dedicated to preserving one of the most pristine creeks and watersheds in the state of Ohio.
Locust Hill is an approximately 8,000 square feet environmental building being built into a hill over looking the ravines at Raven Rocks. It was begun in 1975 to answer the need for more housing at Raven Rocks and demonstrate better ways to live in harmony with our environment, or as our Architect Malcolm Wells put it, "to live gently on the land."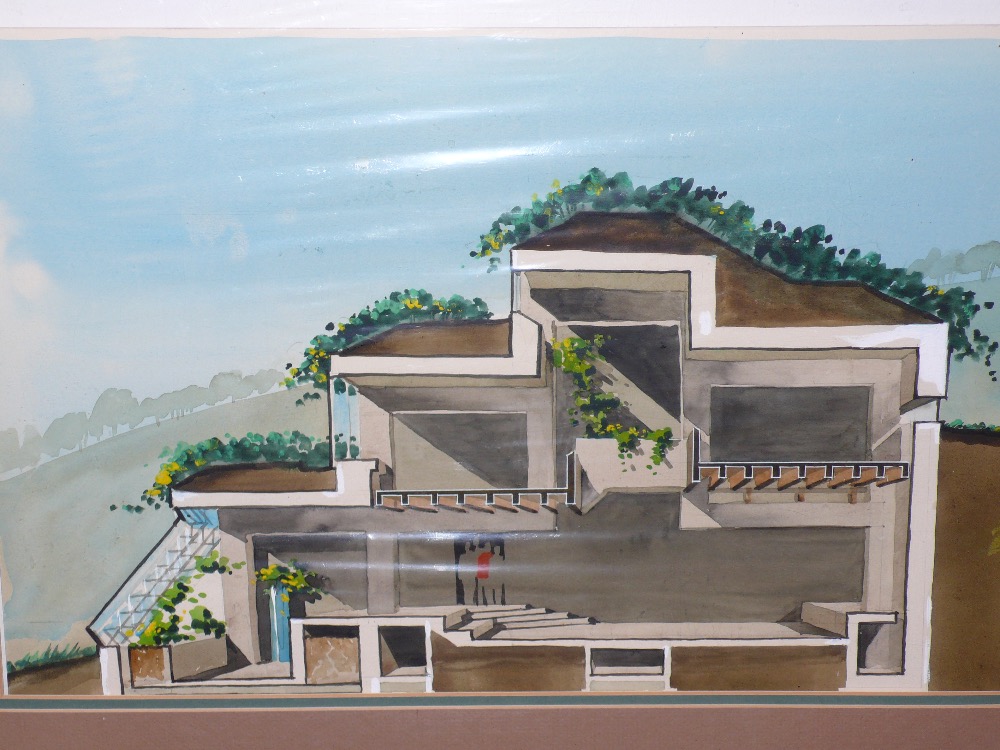 This cross section of Locust Hill shows how it fits into the hillside, bringing light and ventilation to all parts of the building.
Malcolm Wells, renowned underground architect, did the first design for us in 1972 and then another when we moved to the new location in 1975. Every time we came up with a problem, his patience and genius shone through as he sketched out a solution that was more pleasing than the previous detail.  His dedication was remarkable. He stuck with us for decades as we worked on construction while researching materials and methods. He charged us $400 for the first drawings, and after that gave his time and talent to the project.  Malcolm and Warren kept up a 30+ year relationship with an average of two letters a week covering building design as well as all manner of other issues.
Throughout, it has been a labor of love. Warren Stetzel, Timothy Starbuck, Donald Hartley and Chris Joyner gave years of their lives to Malcolm Wells' vision of a truly ecological building. This included research, construction, and funneling personal savings as well as all our profits from a small concrete business into the effort. We were aided in our efforts by members of the group and countless friends.
Sadly, Warren  and Timothy are no longer living to see the building completed. After years of delay due to their illnesses and deaths, the construction resumed in 2013 with Donald, feeling the best way to honor their commitment would be to use the building funds they left to complete the structure. He has been donating his time, and with the skilled help of Joel Rockwell, they are making encouraging progress. Others in the group assist on the days we pour concrete.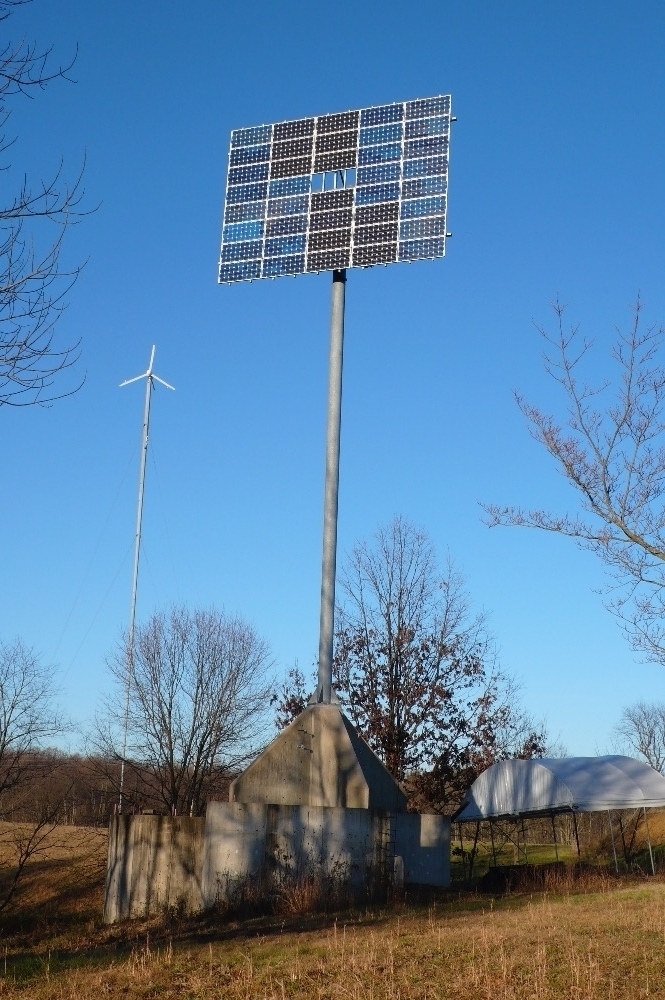 The funds we had are running out and we don't want to see progress stopped. We anticipate that the structural concrete work can be completed in the next two years.
The potential for this building is great. It will likely be a visitors center for Raven Rocks, demonstrating underground energy conservation, rainwater conservation, composting toilets, two types of passive solar heating, geothermal back up heat, and (already in place) wind energy and solar electric energy. It also demonstrates building techniques and materials for others to learn from.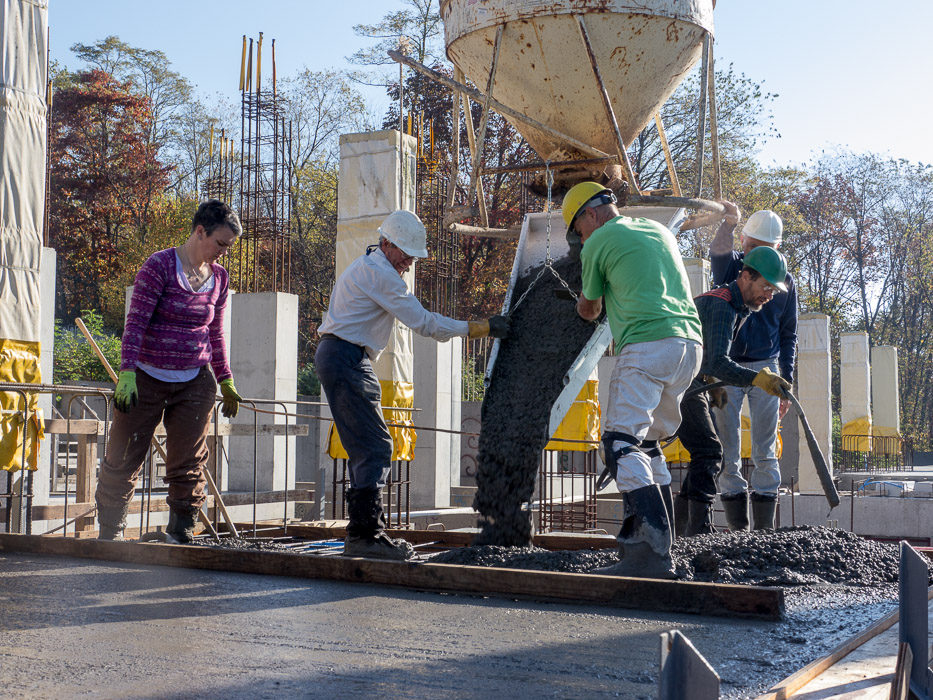 We don't want to lose the momentum we have and need additional funds to continue. Any amount you could contribute will be greatly appreciated--and spent carefully. This project, years in the making, has the potential to spread a hopeful message about our relationship with our environment far into the future. Our progress in the last three years has been solid and rapid, considering it is mostly a two man crew.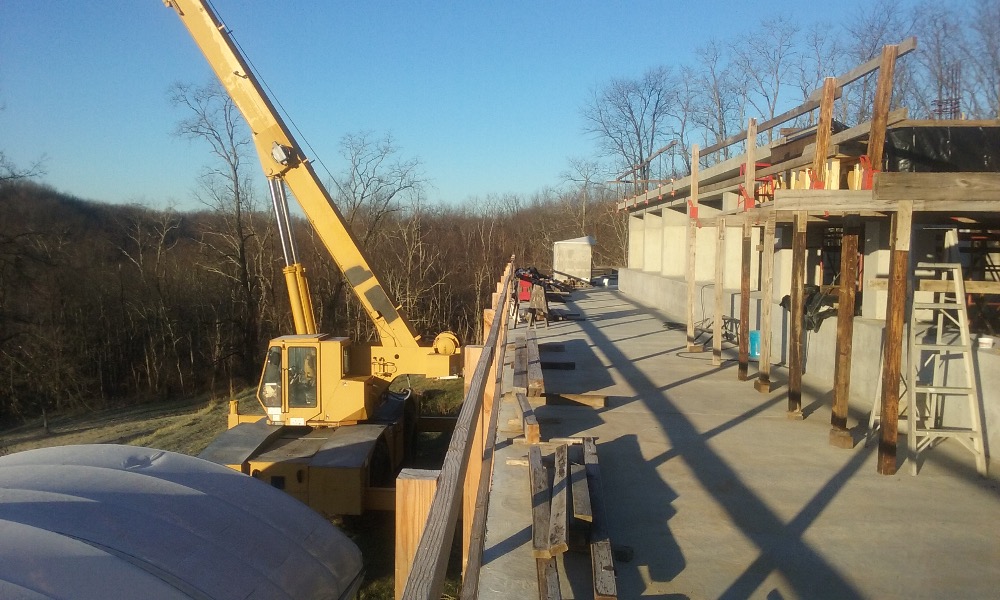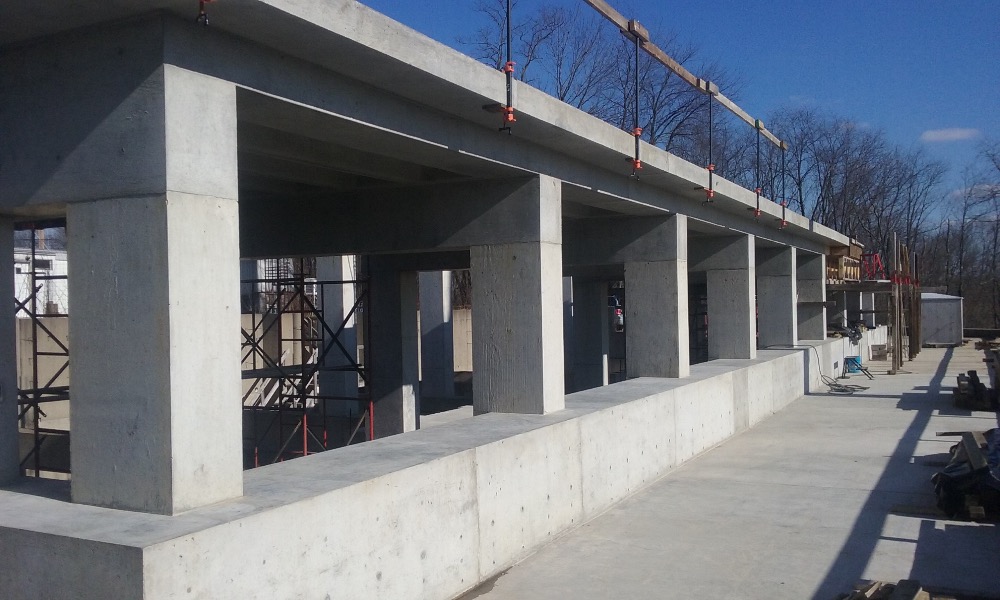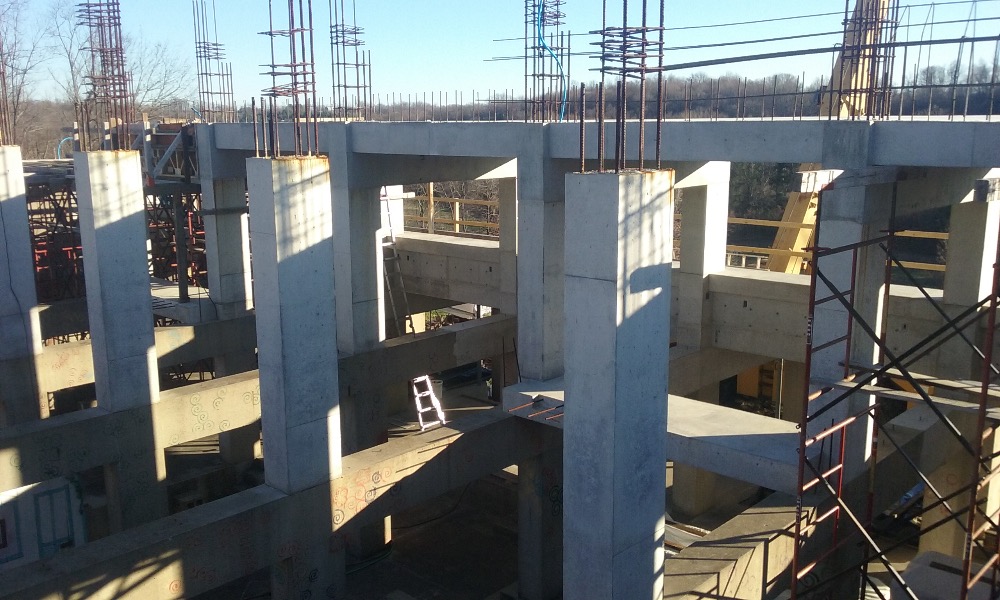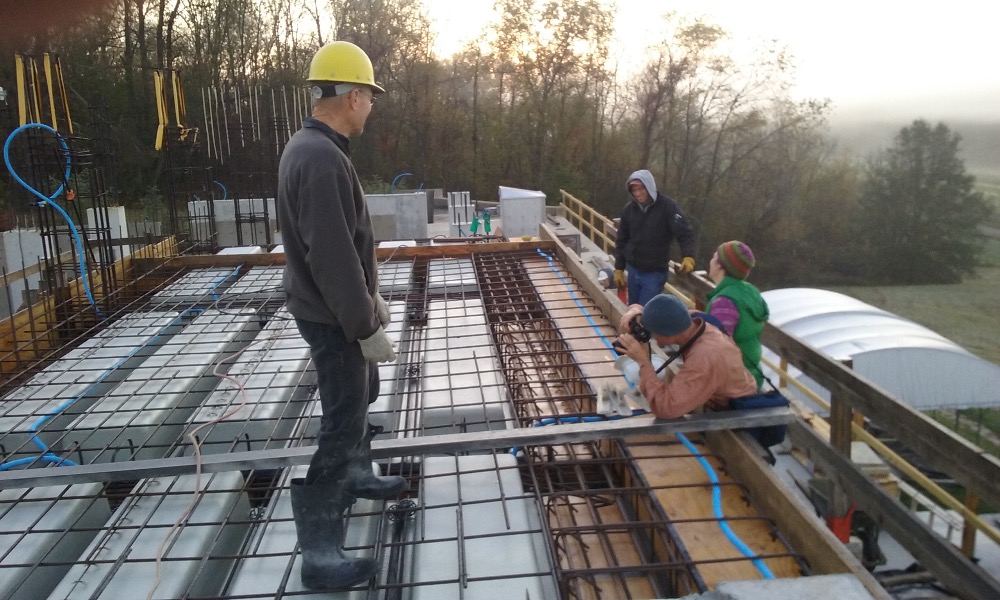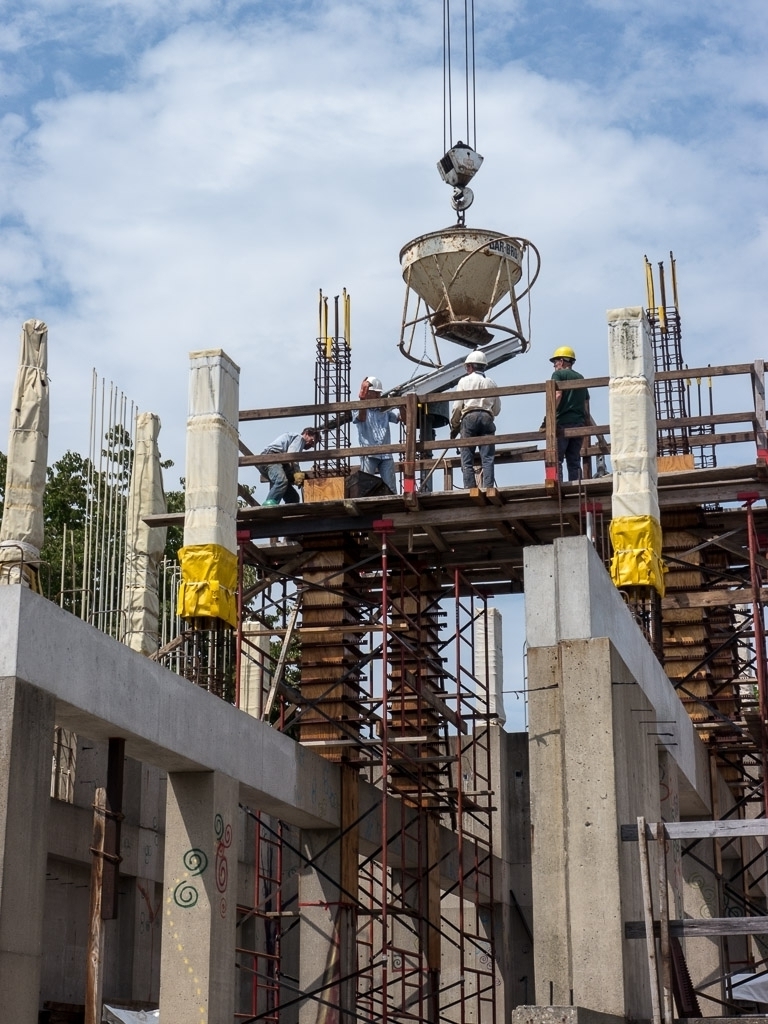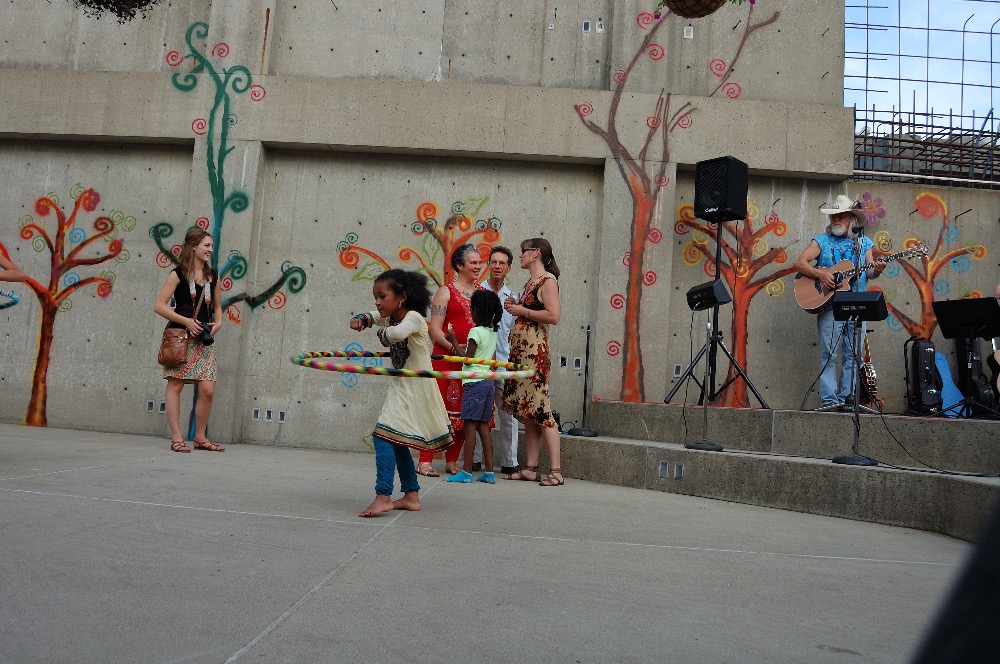 Wedding celebration in partially completed building.

For more information, visit (
http://www.raven-rocks.org/locust-hill.html
).
For updates on current progress see us on Facebook under Raven Rocks, (
https://www.facebook.com/ravenrocksoh/
). 
If you have specific questions that are not answered, please contact us through our website.
Organizer