Yeld expansion and shipping fund raiser!
Hi, my name is Jake Richmond. Awhile back my brother Nick and I ran a successful Kickstarter campaign  to publish our role playing game The Magical Land of Yeld. After a lot of hard work we were able to finish the game, but we badly underestimated how long the process would take and how much it would cost. Now that our books are back from the printer we've found that we don't have enough money to ship them all to our backers.
Nick and I have been scrambling to raise money to ship books, and we've actually managed to get a bunch of them out the door to our extremely patient backers. To help cover the rest of of our shipping costs we're offering a brand new expansion for our game at a pay-what you want price (minimum $1.50)! All money raised here will be used to pay our shipping expenses and get books in the hands of backers.


Towns & Territories is a new 30 page Yeld expansion. Anyone who donates $1.50 or more will receive a download link for the PDF version of the expansion (please allow us a up to a few hours to send it to you). We'll be releasing the expansion for sale to the general public for $5 early next year. You can learn more about the expansion here.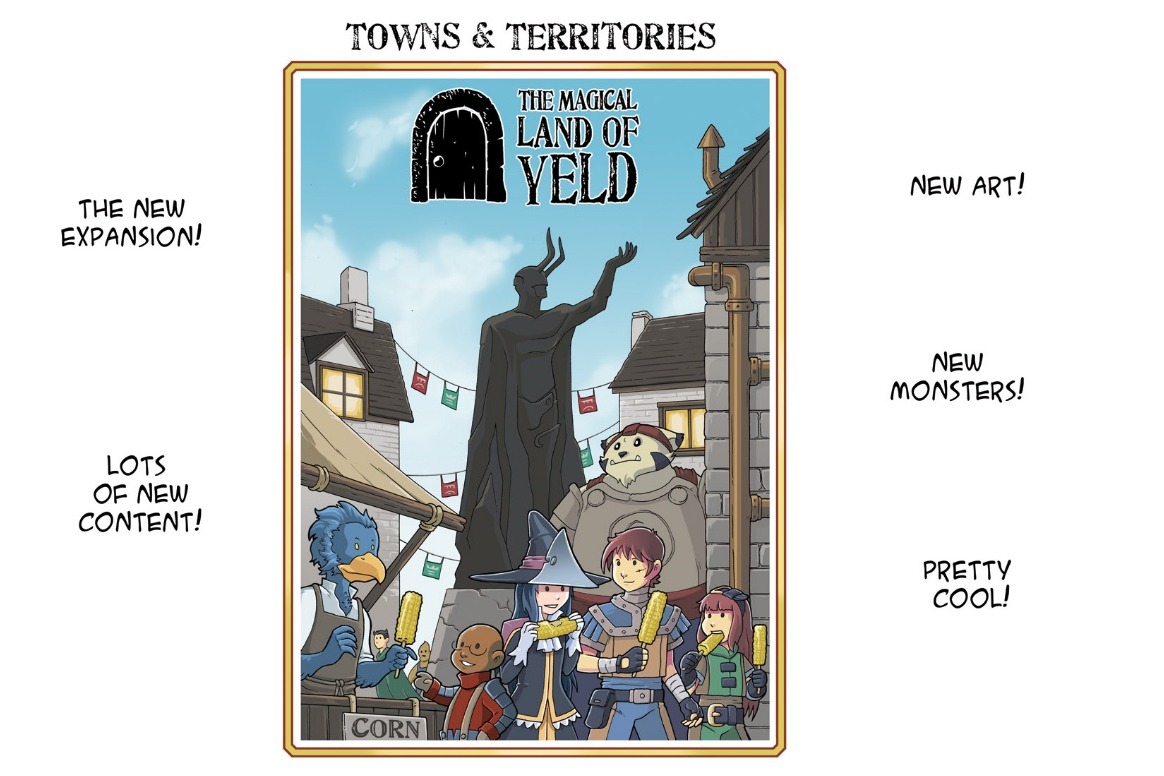 If you'd like to donate a larger amount we'd certainly appreciate it. Anyone who donates $20 or more will receive an original piece of art by me from The Magical Land of Yeld rule book. I'll randomly select one of the hundreds of black and white illustrations I created for the game and we'll send it to you along with your book. If you're not receiving a book (or we already shipped yours too you) we'd appreciate it if you'd donate an extra $3 to cover shipping costs for the art.

Nick and I both hugely appreciate your help. It's been frustrating and embarrassing to not be able to deliver this project to our backers as quickly as we promised. Our backers have been amazingly patient and supportive, and we'd like to get the rest of our books to them as quickly as we can.

Thank you so much!

- Jake



(Nick and I with our sister Katie, the day before the Yeld Kickstarter launched). Photo by our brother Will.


Organizer
Jake Richmond
Organizer
Portland, OR