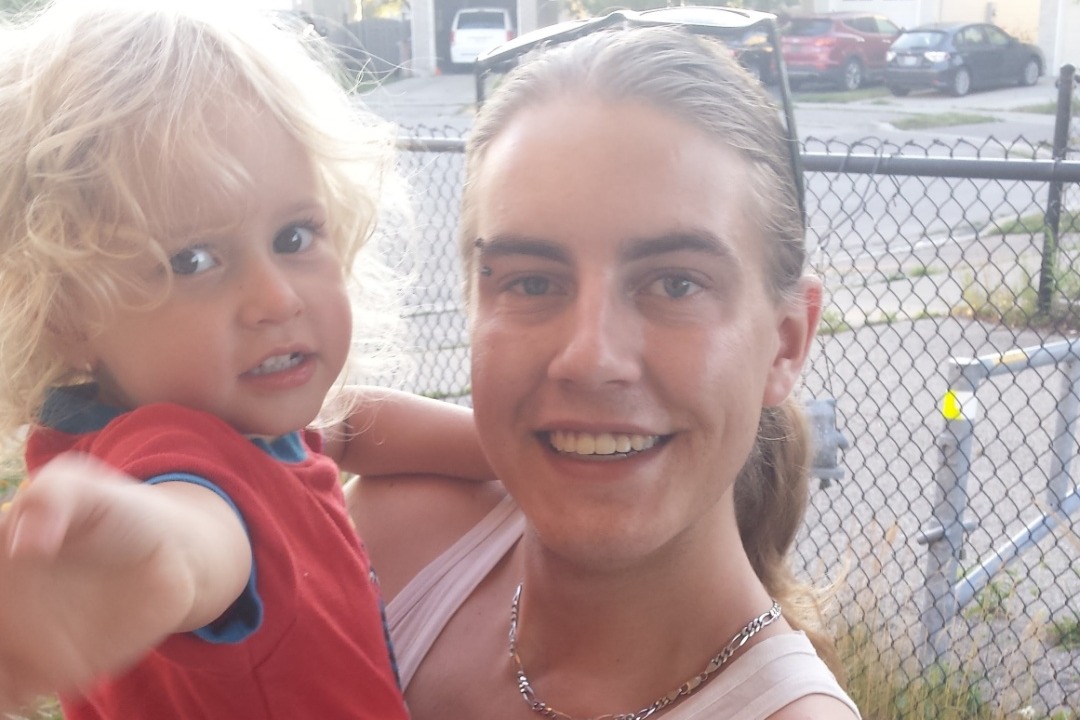 Anybody who knows Andrew is sure to know one thing, he is fairly certain that all one needs to survive is PIZZA. Pizza is love, Pizza is life. 
Unfortunately, he's currently learning that kidneys are pretty important too.
For the last 48hrs Andrew has been in renal failure. He is on life support, intubated and in a medically induced coma.
This holiday season,  family members noticed that he seemed a little off. Chalking his symptoms up to that of the typical Andrew... no one really thought much of it. Tis the season, after all.  After spending a couple days with us in KW  he went home to Wroxeter. We kept messaging him to see how he was, and he informed us he had been vomiting for a few days and was doing very very poorly. Sarah (Mum) tried to have a few conversations with him Thursday (Jan 2nd)  throughout the day. After receiving no response other than a few garbled and confused messages, Mum decided he needed to be checked on.  Being over an hour drive to get to him, and after talking to his sisters, Mum contacted a friend that could get there fast.   Following her motherly instincts and a push from Andrew's siblings, she called 911 on her way there. When her friend arrived, what she found shocked her. Andrew was unconscious, basically unresponsive, and in a terrible state. By the time mum arrived the ambulance had already arrived, took him, and left for Wingham.
Doctors at the hospital found him to be in a terrible state. His kidneys had shut down, he had a grand mal seizure, and was very agitated. He was sedated, intubated,and put into an induced coma and he was the  transported to Stratford ICU. 
It turns out that Andrew was in kidney failure., due to a suspected infection?, and severe dehydration?. It's suspected that he has been ill for awhile now. Whether unable or unwilling to recognize how sick he was,  Andrews body started to fail him.
As a result, he was literally on deaths door. Doctors insist that he was saved in the nic of time, any longer alone there would not have been a man/son/brother/nephew/uncle/grandson to save. 
Life support and treatment began right away. He's currently being kept sedated. The intubation and equipment can be very frightening to a person who has been unconscious for some time. With the exception of his kidneys and O2 levels, his other vitals are miraculously doing well. Due to his agitation/confusion in waking, his breathing keeps failing.  The staff are working on slowly weaning him off the sedation. His body needs more time. The hope is that he can have the intubation removed in the next short while so he can work on healing awake. 
Andrew is looking at a long road to recovery.  Once he is awake, and responsive, the treatment team will hopefully be able to determine what exactly made him so unwell and work in that direction of recovery. There's many questions to be answered. Will his kidneys full recover?  Will he possibly need dialysis?  Transplant?  Will he brain recover fully from the seizure(s)?  All we can do in the mean time is gather our positive vibes, healing energies, well cakra, and prayers to any powers that might be able to aid in his recovery.
In the meantime there's many financial incursions. There's no telling how long recovery will last. Andrew is suspected to be out if commission for,  at the very least a couple months. He still has rent to pay, pets to care for, and bills to cover.  As well, fees for parking, driving, food ect. and any potential rehabilitation his family will have to help him with.
Any amount is a huge help. Our family is being stretched to its limits once again. We are Strong, We are Brave, and We Fight Hard! Andrew is no exception!!! Please accept our thanks in advance for any donation.  We will keep updating as we can.
Donations

Organizer and beneficiary
#1 fundraising platform

People have raised more money on GoFundMe than anywhere else. Learn more

GoFundMe Guarantee

In the rare case that something isn't right, we will refund your donation. Learn more

Expert advice, 24/7

Contact us with your questions and we'll answer, day or night. Learn more