Yasmin C's Global Dream For Poverty
I am Yasmin Choudhury - join my army.

Together, let's create a new solution for poverty & inequity in UK and abroad? 

I want to launch Lovedesh - a British luxury boutique brand - with a heart. 


Working with global artisans to create exquisite authentic, handcrafted heritage food, design and curated travel experiences to help champion and sustain local and micro owner-led businesses in developing nations. 
Every experience I have created - gives back to people in need and helps Lovedesh customers discover cultural experiences  and ancient skills and traditions that are often neglected, ignored and overlooked.
Lovedesh products will be finished by talented disadvantaged British people, in need of work.  I will set up a production workshop in UK to create  exclusive slow food experiences and slow fashion ranges. 
I will train those in need in the UK and hire artisans running micro businesses in the 'Developing World'.
I will pay living wages and premium prices for global artisans who are mastercraftsmen/women With Lovedesh I can help improve their living standards.
Portion of profits will be used to fund charities or social impact missions in the UK and the nations Lovedesh will showcase. 
Together we can fund artisans and smash stigma that prevents developing nations often called "Third World" and regions in conflict, by showcasing the very best their undiscovered artisans have to offer in food, design and travel experiences.  
I am starting with my late father's heritage nation of Bangladesh.  I will then reach other nations/regions: Ethiopia/Kashmir/South Sudan etc


Why set up Go Fund Me Page?


I have used my own personal money to date. To research and develop all the products in UK & Bangladesh. I spent my own money to create samples to test and find good suppliers as well as learnt much of the sklls that is required to created handcrafted products 
But I can't fund or take this idea of Lovedesh to the next stage alone anymore.  Which is to launch the products for sale.  
My Biography 
I am a London born, British woman of Bangladesh heritage.  A social entrepreneur. This means I help make money - simply to help create social impact to deliver good.  I also blog as Miss YasminIsYasmin #MSYIY 
We can unite, mobilise and give back -  by using pocket power to pay fair prices for skills that are dying out or forgotten - and to hire those in need. 
I have wept and gotten angry at how disadvantaged many everyday talented folks remain undiscovered and unhelped in UK and in the Developing World - also known colloquially as the 'Third World'.  A very unfair term which is why this label needs to be reclaimed - after all their culture and heritage is 'First' World in my opinion 
I am privileged because I was born in London to immigrant parents. I got British citizenship,
a free education and was able to buy my own house and build a great career.  I was able to do so beacause I never had to pay my own health bills. And had enough wages to do nice things as well.  But then life as a single mother opened by eyes to those less fortunate.  
Today, millions across the world do not get same opportunities I got. They are often poor. Lack access to education/training/free healthcare. Often they are unable to work because there are no jobs or training opportunities that pays well and is sustainable. 
I want to change that.
I think my new idea: Lovedesh, a new award winning British brand  - could be the answer to fighting global poverty. To create sustainable income and healthier lives. 'Desh' means country in the Bangladeshi language. 
By creating the world's first luxury brand - solely designed to help discerning stylish customers discover more from the world while also giving back. 
And I need your help.
Lovedesh will train people and create new jobs by fuelling demand for new style experiences. And by doing so, increase the number of disadvantaged craftsmen and women in the UK & developing world.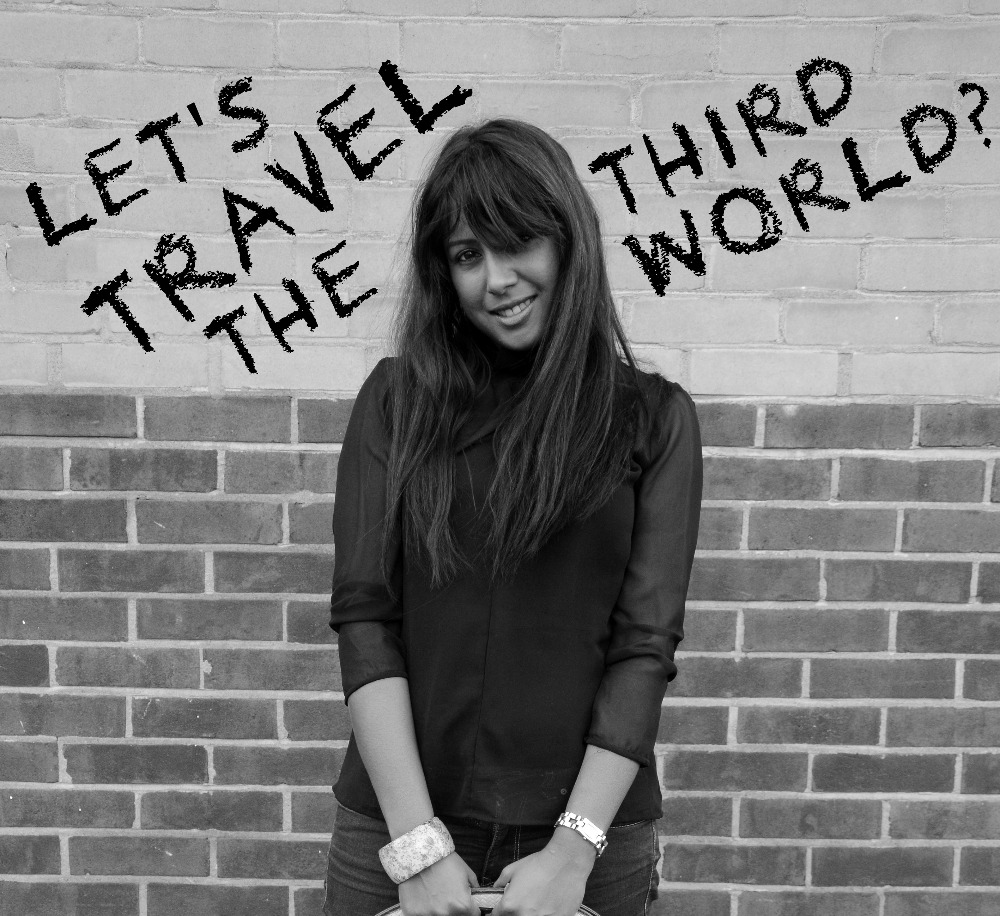 (Photo above shows me, Yasmin A. Choudhury and my campaign to support 900 million folks 'Third World' under Lovedesh - a business dream of mine.)
My old dad used to plead to me 'Yasmin, think about making money to help people?'  I never did listen. I was too busy having a City career in London.   He suddenly died in 2004 in a horrific road accident. 
I created Lovedesh as a belated gift to my beloved late father.   
Im January 2016,  I was astonished to learn I had won 
'Entrepreneur Of The Year'
at the British Muslim Awards for my global poverty idea.  YAY! I was voted for by members of the British public and then the judges picked me out of a list of 10 finalists.  You can watch a film I made for the judges -
here
, which accompanied a 15 page documentary PDF of evidence!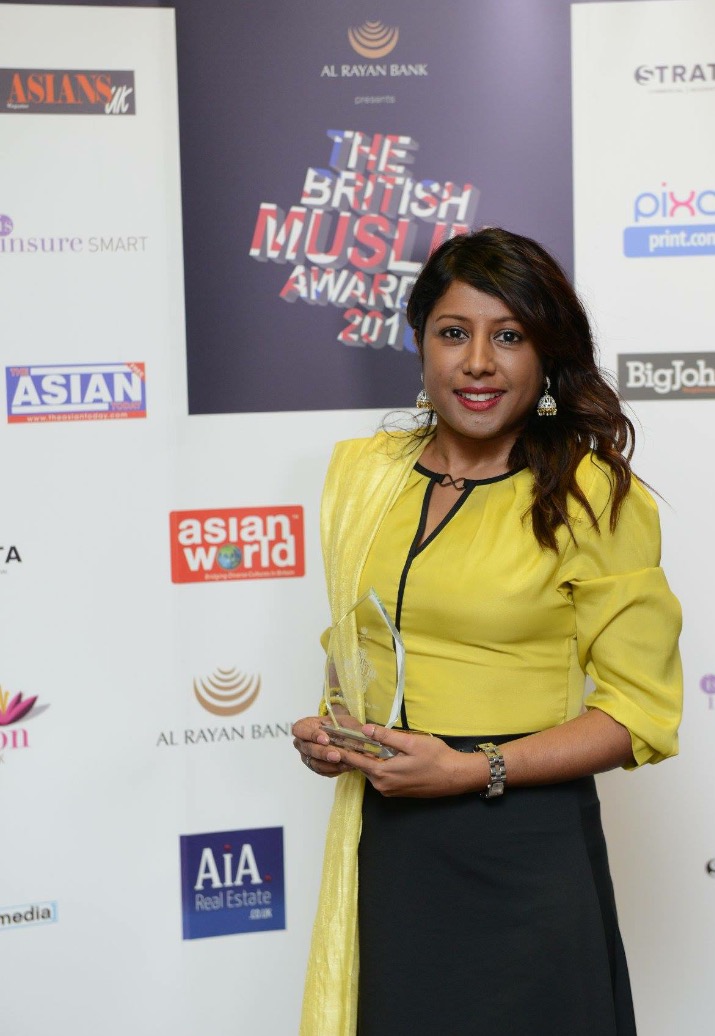 Lovedesh Products
Below is a sneak preview of the range of food, design and travel products that Lovedesh plans to launch.  
The Lovedesh Army Ambassador Bracelet
Join my army? Designer leather handcrafted bracelet of a promise by the wearer to discover #LTTTW (Let's Travel The 'Third World').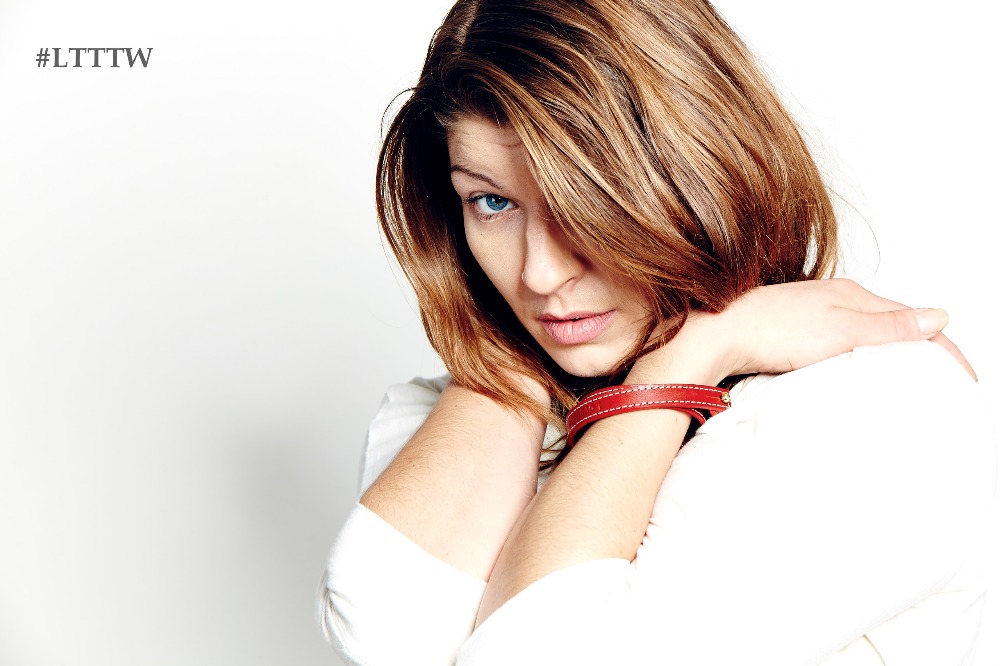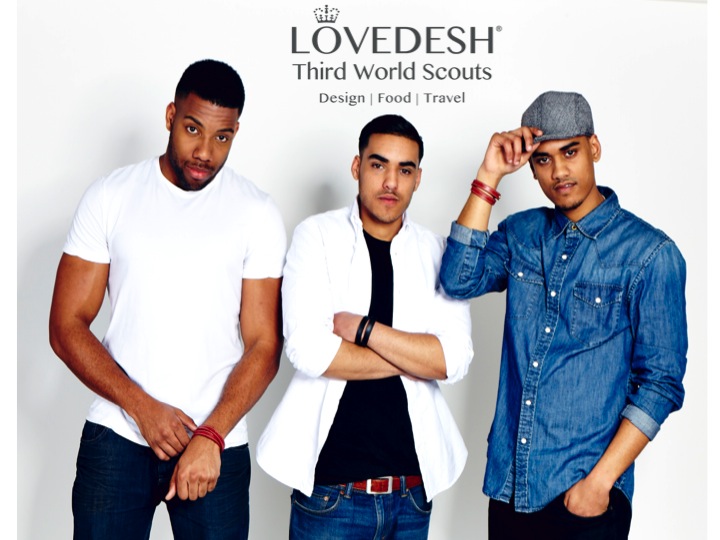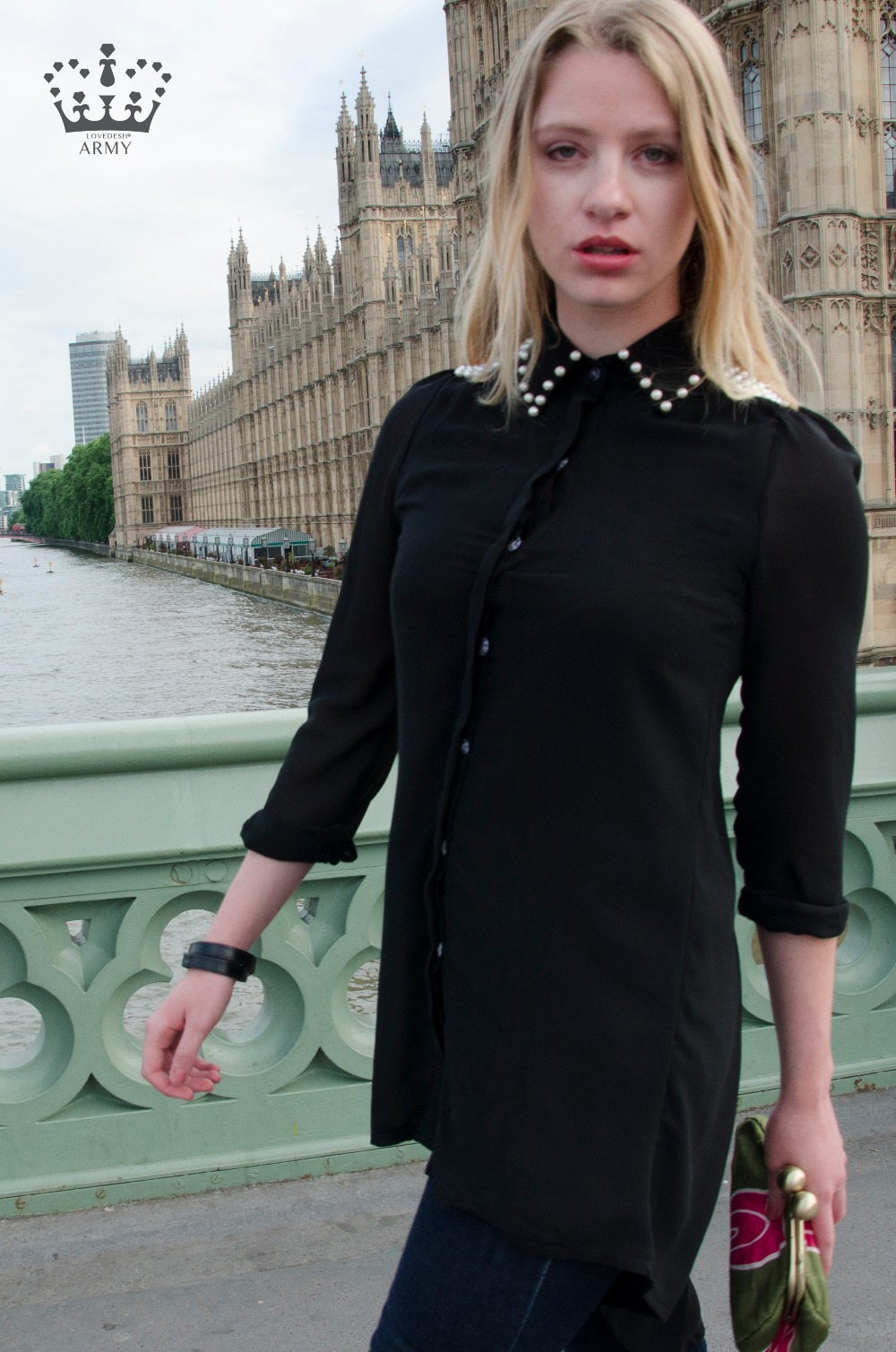 Lovedesh Atelier - Slow Fashion
Range of  handcrafted bespoke limited edition fashion range using hand woven heritage fabrics from artisans in the 'Third World' and fused with British silk - to be launched in 2018.  Worn by those who seek bespoke tailoring with philanthropy. 
This limited edition slow fashion range, will train disadvantaged workers in the UK workshop and keep ancient weaving traditions alive.  I help small micro businesses in carefully checked artisan workshops in Bangladesh stay in business by paying them directly, often in cash and at premium prices. 
The Lovedesh 'Shapla' Coat is a template -  where heritage indigenous 'Jamdani' fabric hand woven by artisans in Bangladesh is lined/partnered with British silk from the last factory in the UK. Fabrics are personally sourced by flying to Bangladesh then brought back to be handcrafted, stitched and tailored by master crasftsmen at the Lovedesh workshop, which I plan to get funded with your help.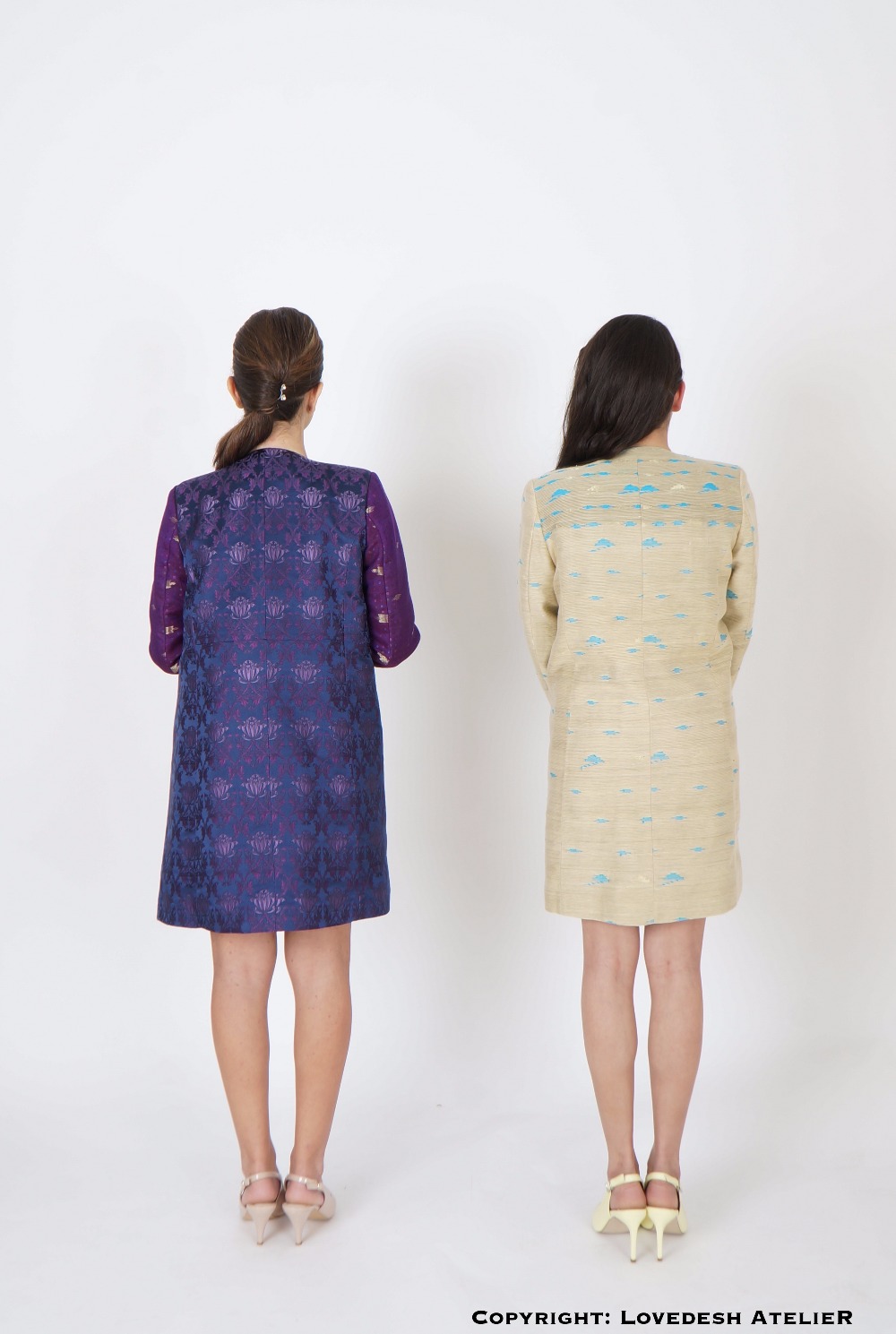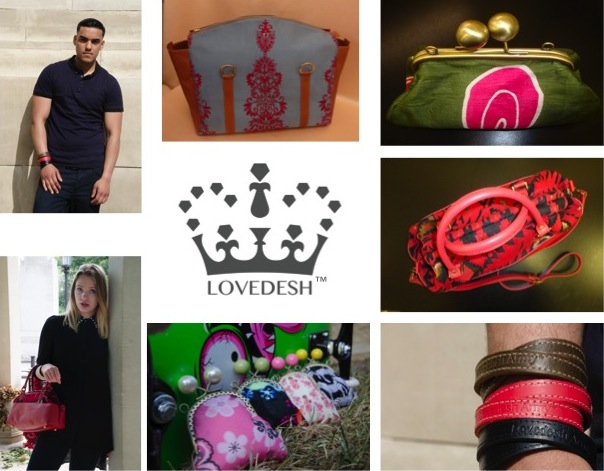 Lovedesh Artisan Wood Fired Slow Curry.
Bringing new dishes and flavours to the UK, often overlooked because of the stigma 'Third World' carries. Lovedesh will feed you a culinary gourmet experience using traditional recipes and cooking techniques from 'Third World' nations that are being forgotten.
Watch the film below I shot in 2013 when I cooked a traditional Bangladesh curry.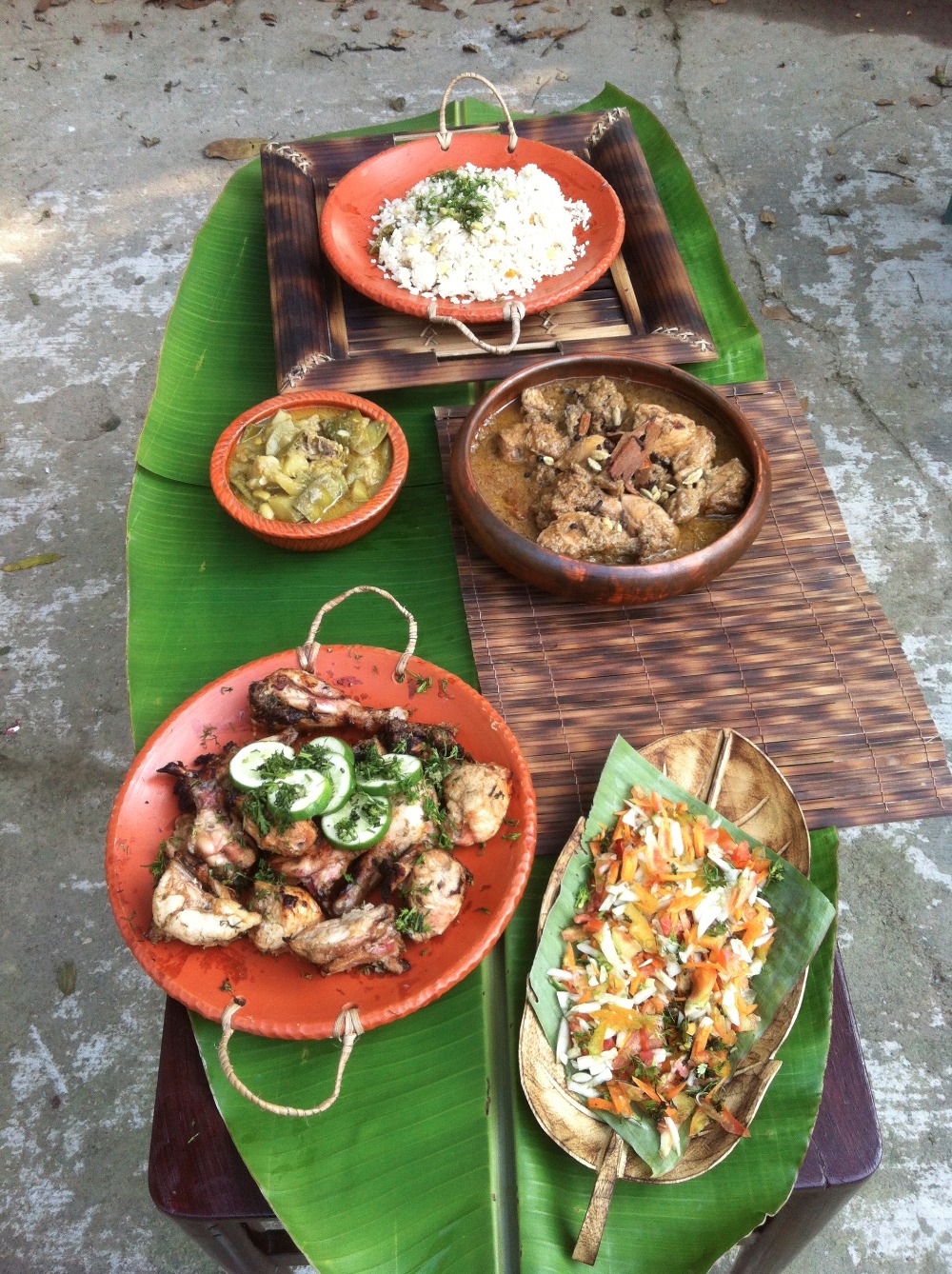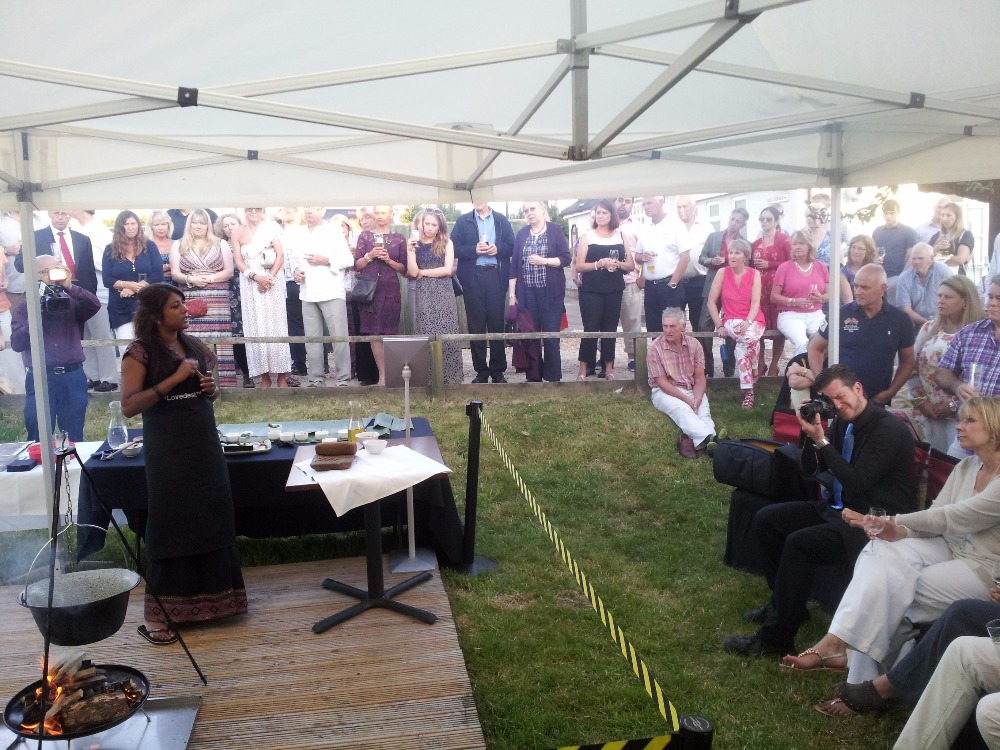 (Photo above: me demonstrating Bangladesh curry recipies to audience in Oxfordshire. England.) 
Boutique Lovedesh Holidays
Travel (curated boutique holidays). Small sustainable tours which showcase food, design and travel artisanry, that is the very best of ancient heritage and culture. 
Watch the film below to get an idea of the types of holidays to overlooked "Third World' destinations Lovedesh will promote.
Designed to be authentic, to help showcase stunning unspoilt destinations, artisans and local experiences with stays mostly in independently owned hotels - my traveller will enjoy a relaxing, comfortable holiday and know they helped to give back. 
What difference will your help make?
A Fairer Trade
Lovedesh seeks to pay premium prices to artisans suppliers in the developing world. Also to promote their work. 
Creating Jobs
By employing those in the UK who are unfairly disadvantaged: refugees, homeless or disadvantaged in need of a job, Lovedesh consumers know that when they buy, they are changing people's lives.   
Giving Back
Portion of future profits will go towards
Amcariza
 & British projects below: 
1. Supporting British charities - those who help disadvantaged communities  
2. Raising The Amcariza RAWO Centre (Rural, Artisan, Women & Orphans), which will sell local produce, craft items and be a safe space for women.  Who are left disconnected and in poverty. Or need mentoring or to be inspired.   More profits I make, more centres we can roll this out into more nations. 
3. Surfing school at seaside city of Cox Bazaar, for Bangladesh beach kids (many are young Muslim girls) and those coming from vulnerable families.  Education and surfing lessons will be taught to local kids by a thriving community of local men and women, keen to help them learn and - meanwhile as they grow and expand - will earn their own income stream by training tourists to surf. 
4. FABB Grants - small grants to help buy tools/equipment for skilled lone traders or starts up. 
I am starting with Bangladesh – as homage to my beloved father's heritage.   More successful Lovedesh is the more nations I will roll it out to.  
What your funds will help deliver 
1. Help me take Lovedesh products to market. I now need to pilot, test and promote it to buyers - so that I can raise orders.
2. Funds will help set up workshop and office in London and base in Bangladesh.  
PHOTO GALLERY
Look at the images/films below.  Spent from my years working at grass root levels in Bangladesh.  
The young girls I met look so happy, right?  Why?
Dreams of education and income empowers all people all of the time.  :)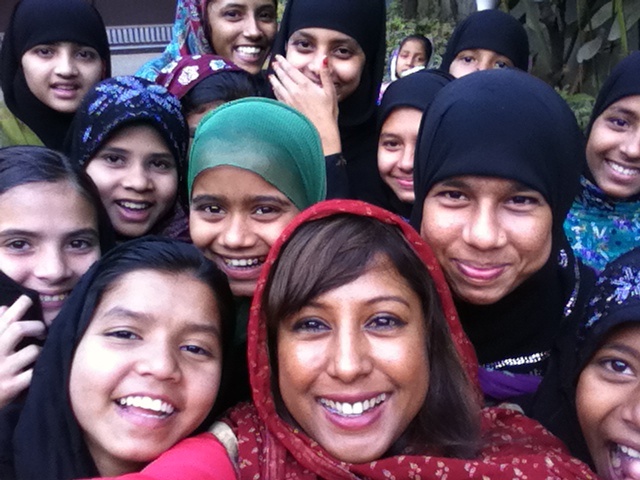 (Photo above: Pictured with young girl pupils who I am supporting at a remote rural school in Bangladesh, who are passionate about being empowered and getting to work as professionals.) 
(Video of me above with rural women in Bangladesh, having a chin wag.)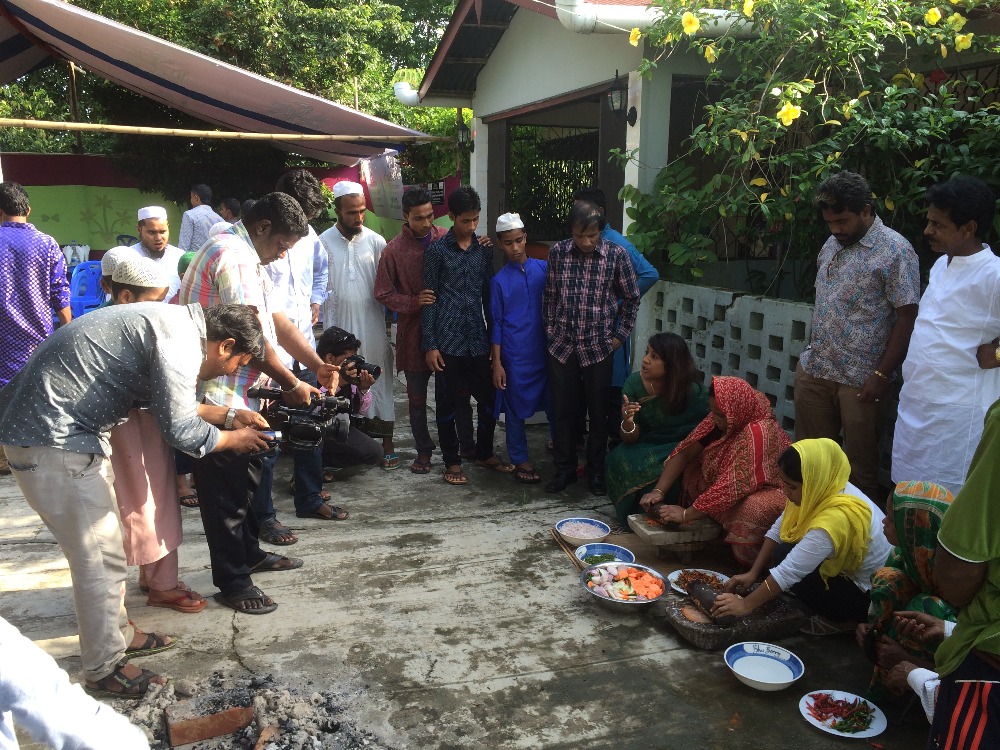 (Photo above: in my late father's ancestral village, the launch of Lovedesh Artisan Wood Fired Curry to be sold in UK to curry lovers).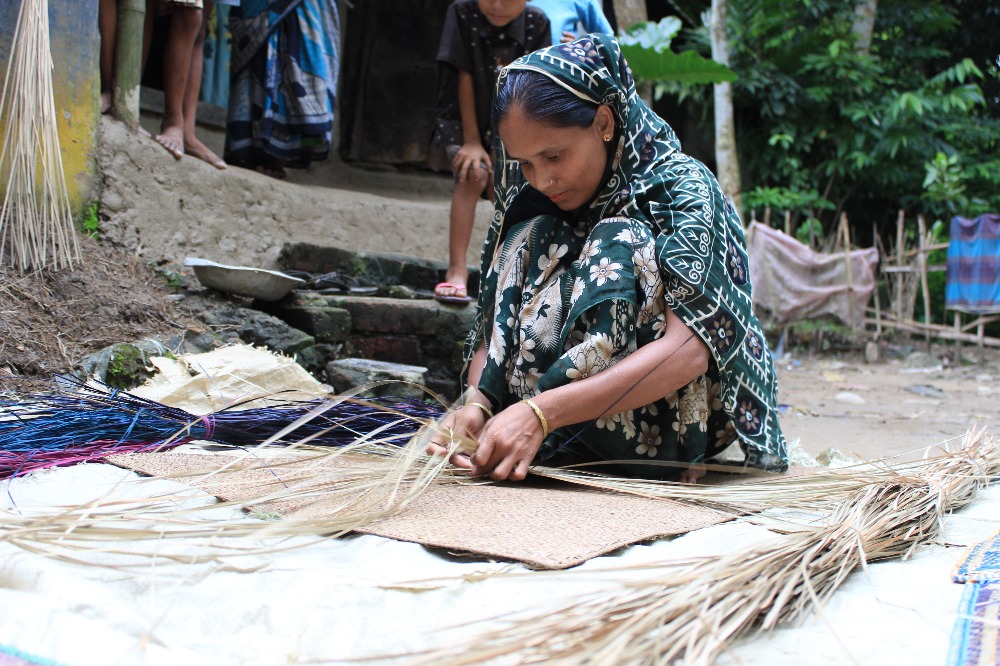 (Photo above: the array of handicrafts which if marketed under the Lovedesh brand under a premium price to support artisans, could life folks out of poverty).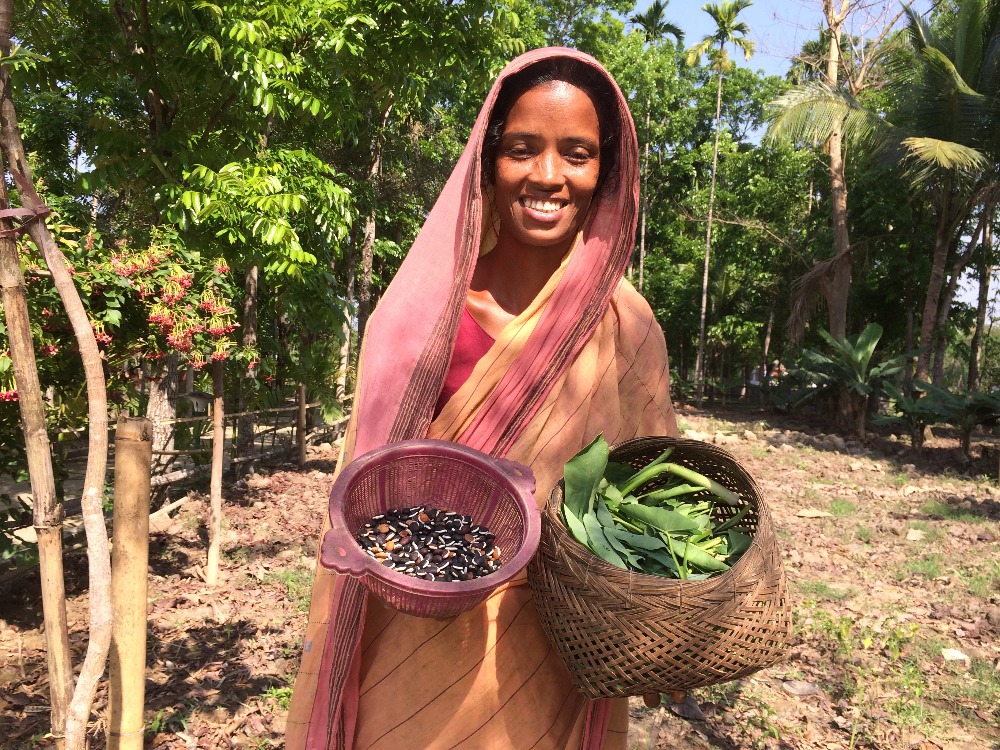 (Photo above : another impoverished lady who I encouraged to plant organic vegetables to make a living).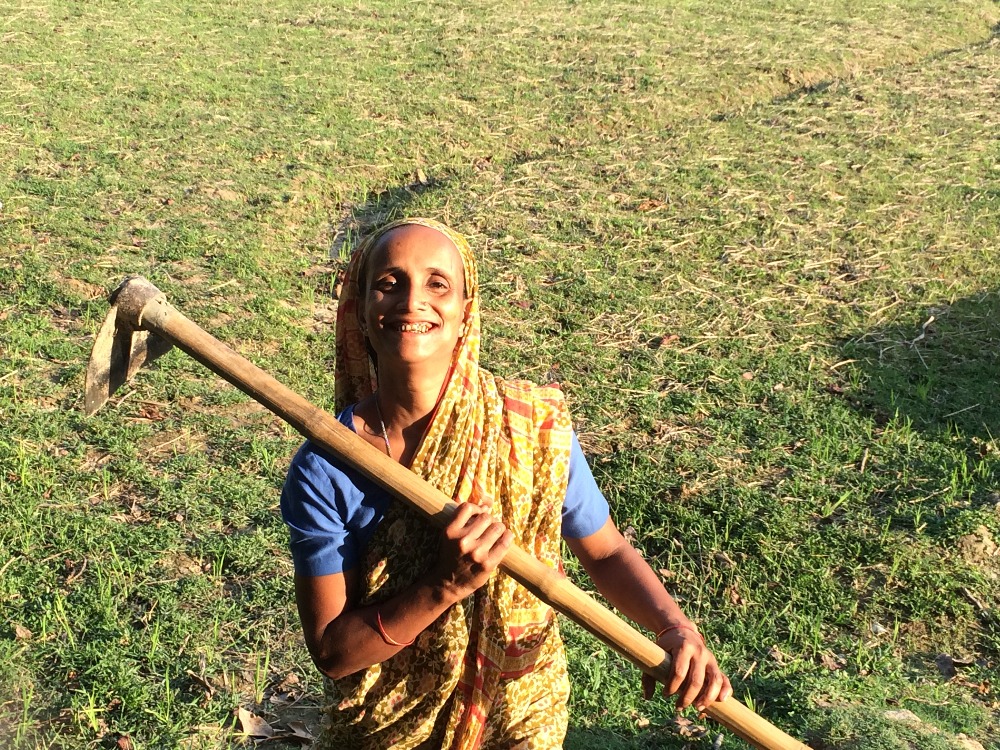 (Photo above: one of the women I am trying to support in her career as a female organic vegetable farmer ). 

(Photo above: my field research of rural boatman - one of these gentlemen, whom I donated a boat to via Amcariza to support his family - he is now making partial income and was prevented from going into huge debt).
(Photo above: me with young kids in my ancestral rural village, whose parents are impoverished - whom I had spent the day teaching English on the river bank using a stick in the sand dunes).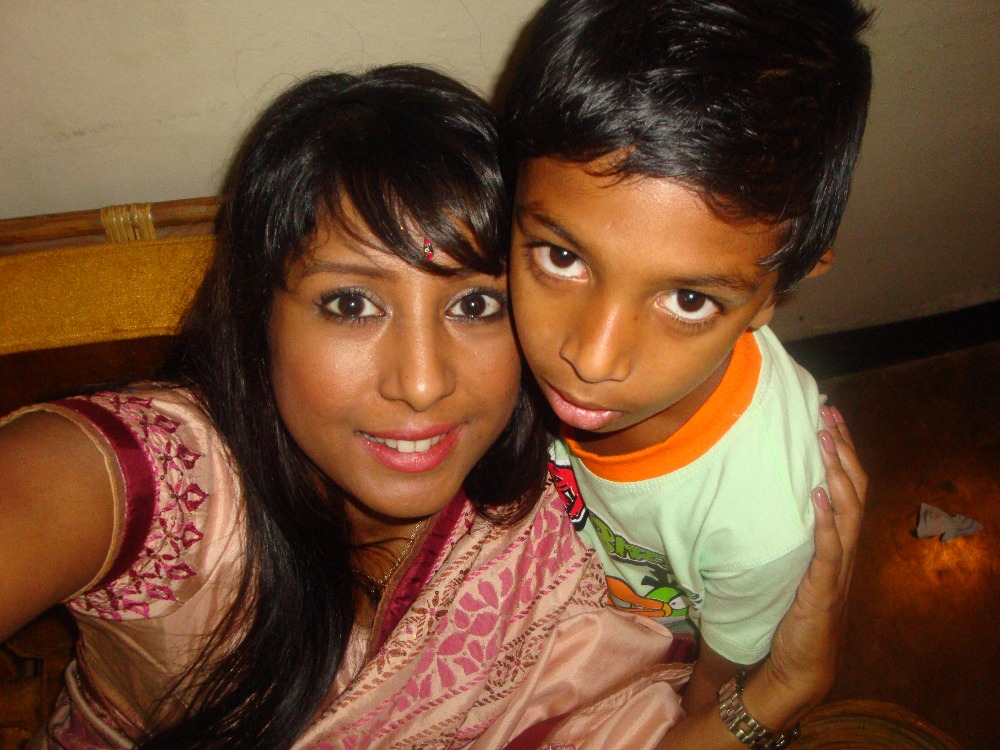 (Photo shows:  me and Boy M - an orphan child I have been attempting to rescue who is currently in a boarding school. There has to be better options as there is little regulation in self governed boarding schools).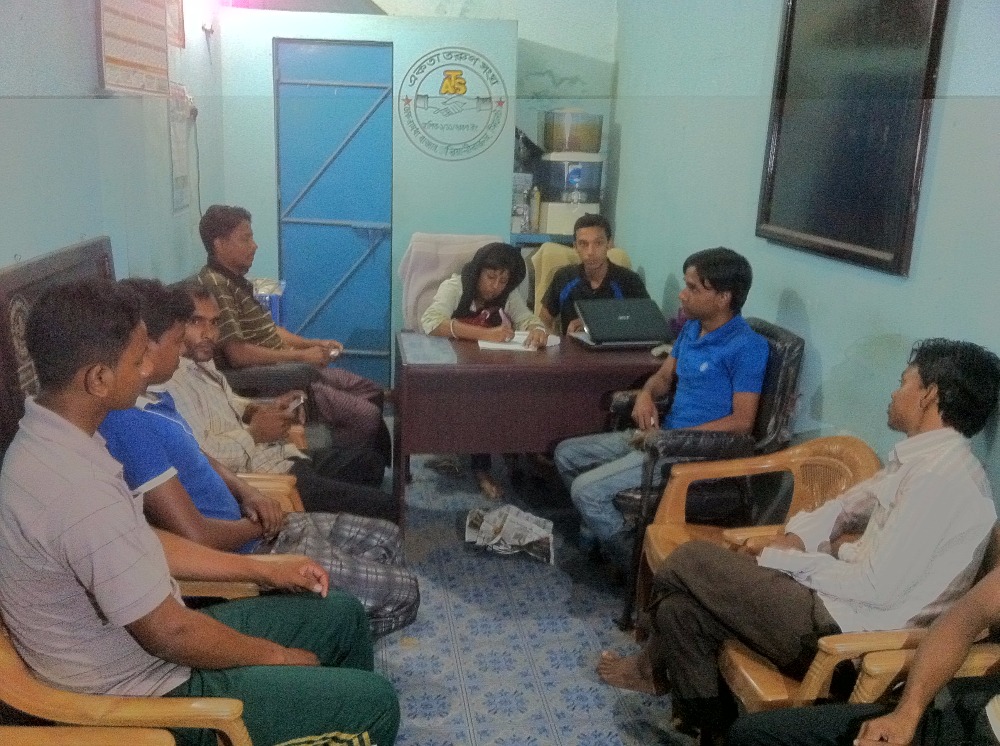 (Photo above: me meeting with a Bangladesh Youth Club - in a remote village who undertake charity work - more organisations like this exist that could employ and mentor local communities to so that they all work to help and support Lovedesh).  
Thanks for reading. 
Yasmin A. C.
Find me on twitter 
@yasminisyasmin
My website is 
www.yasminchoudhury.co.uk
Organizer
Yasmin Ara Choudhury
Organizer