Beverly's Journey to Rwanda
Greetings friends, I am really excited to share that I will be traveling to Rwanda with a diverse group of development practitioners, social entrepreneurs and social justice activists on a  Women and Leadership Journey.  Rwanda is now regarded as one of the safest global travel destinations.  The opportunity is being sponsored by  
Half Sky Journeys
and  the 
Global Engagement Institute
. The trip will occur soon, December 2nd-12th, 2015, and I am humbly asking your support to help me cover the remaining costs of accommodations, meetings and tours while in the country.  
Why Rwanda ?
It has been a dream of mine to travel to Rwanda.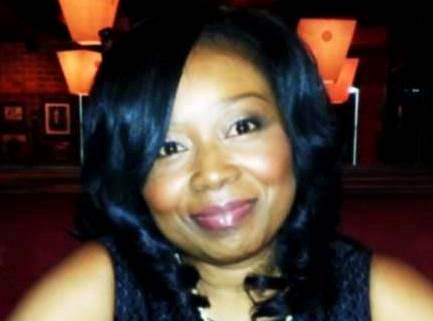 When I first began my studies in Peace and Conflict, the Rwandan genocide was the first human rights case of mass proportions that I studied.  For several years, I immersed myself in Rwanda's history  interacting with survivors in the DC area.  Through these discussions my admiration for the resiliency of the Rwandan people grew. I am still in awe of their ability to heal and reconcile relationships, communities and their nation.
During the 2012 Rwanda Commemoration in Washington, DC I had the pleasure of meeting
Immaculee Illibigiza
 (author of Left to Tell and Led by Faith).  We talked about her journey from genocide survivor to forgivenes, and her belief that the power of God's love healed her wounds and gave her the courage to tell her story. 
I have also had the pleasure of supporting three Rwandan women since 2009 through  
Women for Women International
 programs. These beautiful women of courage: Angelique (2011), Stephanie(2012) and Therese(2014) impacted my life as I witnessed their year-long journey towards social and economic empowerment.  These women have overcome harsh conditions of  poverty and marginalization to provide a better life for themselves and their families.  Because one of the highlights of the trip is visiting WfWI's Women Opportunity center, there is a chance I may have the opportunity to meet one of them. 
What we will do on the trip?
This journey will include tours and  explorations, leadership meetings, workshops, and training exchanges.  Some of the highlights planned by HalfSky/GEI include:
~ Speak with experts on Rwanda's history—colonial, independence, post-genocide
~Excursion to Women for Women International's
Women Opportunity Center
for women's livelihoods
~ See how women farmers are becoming the queens of coffee and related industries
~Visit cooperatives where women create clothing, bags and accessories with gorgeous Rwandan textiles and jewelry—cultivating skills and improving livelihoods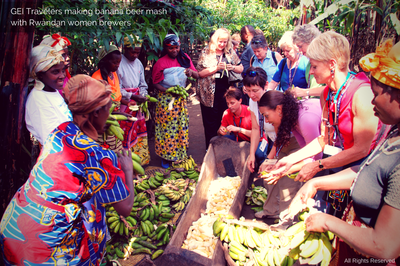 ~Meet students at the inspiring
Akilah institute
 for women
~Engage in leadership meetings, formal and informal workshops to exchange skills and expertise with Rwandan leaders - Parliament members, Chamber of Women Entrepreneurs and heads of the Ministry of Gender Policies.
~Visit a family health clinic that provides care for 4000 people per month
~Visit the heart-moving 
Kigali Genocide Memorial Center
...While soaking in the beauty and wildlife of Rwanda at an eco-lodge in Akagera National Park


What do I hope to learn from this journey to Rwanda?
I hope to gain more insight into how countries rebuild in the aftermath of violent conflict .   My current research involves understanding  mechansisms for healing, reconciliation and sustainable peace at the grassroots level through the active involvement of affected communities in transitional justice processes.   Locally sensitive, grassroots models that focus on the culture, knowlege and traditions existing within communities provides the best path to real sustainable change.  
It has been over 20 years since the genocide. The road has been long but Rwandans have created a path to justice and healing that has become an example for the rest of the world.   Women played a crucial role in this process.  In their natural role as mediators and peacebuilders - wives, mothers and daughters crossed socio-economic and ethnic lines to promote peace by forming cooperatives and boldly callling for constitutional change.  These women are truly inspirational! 


My thanks to you!

Dear friends, I truly appreciate your contribution and support for my journey to Rwanda.  I ask your prayers for safe travels for myself and our group. 
Humbly and with Gratitude,
Beverly