"Let's Pay! So They Can Play!"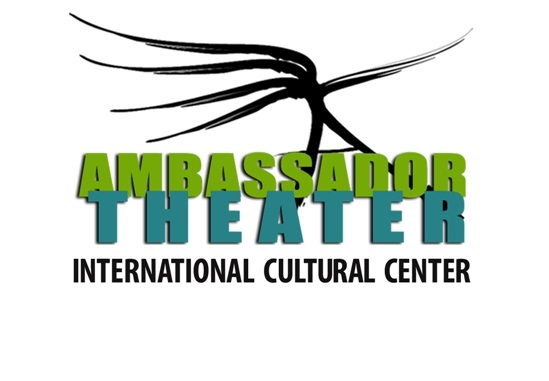 Ambassador Theater brings international culture and awareness to your doorstep in Washington, D.C.  Will you join us in our efforts?
Our next show,
"They Don't Pay? We Won't Pay!"
(do you like our play on words?) will premiere at Flashpoint in March 2016.  This iconic play by
Dario Fo
will be put on in partnership with the Italian Cultural Institute.  
March 3-March 26, 2016
Mead Theatre Lab at FLASHPOINT
916 G Street NW, Washington DC
TICKETS ONLINE
Previews March 1, 2 at 7:30 pm;
March 3 at 7:30 pm, Opening & Reception follows
Press Night: Sat, March 5, 8 pm; Special Q&A after the show with the Special Guest, Italian Actor, longtime collaborator of Dario Fo, Mario Pirovano, director, Joe Martin and actors
CAST
:
Antonia—Hanna Bondarewska
Giovanni–Darren
Margherita—Moriah Whiteman
Luigi— Mitch Irzinski
Policeman/Federal Agent/Undertaker/Giovanni's Father—Peter Orvetti
PRODUCTION
:
Director-Joe Martin & Daniel Rovin
Assistant Director – Xandra Weaver
Consultant - Mario Pirovano
Movement Consultant - Benjamin Cunis
Music/Sound – Noor Che'Ree
Set Designer – Rachael Knoblauch
Ligthing Designer – E-hui Woo
Set/Props/Crew – Roger Mueller
Costume Designer – Sigridur Johannesdottir
Literary Director – Eliza Anna Falk
Stage Manager – Alexandra Weaver
House Box Office Manager – Anders Hilton da Silva & Mari Davis
Ambassador Theater would like to invite you to be a part of this premiere by donating as little as $25 to the premiere of our play.  These donations help pay the amazing local actors, the set designers, and the behind the scenes managers, among other things!  Your donation means so much to the Ambassador Theater team - without you there would be no Ambassador Theater!
As a donor, you can either donate online or send a check to 916 G Street NW, Washington, D.C. 20001.
Visit us at ATICC.org for more information!
The Ambassador Theater International Cultural Center is a tax-exempt nonprofit organization qualified to receive tax-deductible Contributions under Section 501 (c) 3 of the Internal Revenue Code.
Tax ID: 26-1904229
Organizer
Hanna Bondarewska 
Organizer
Washington D.C., DC