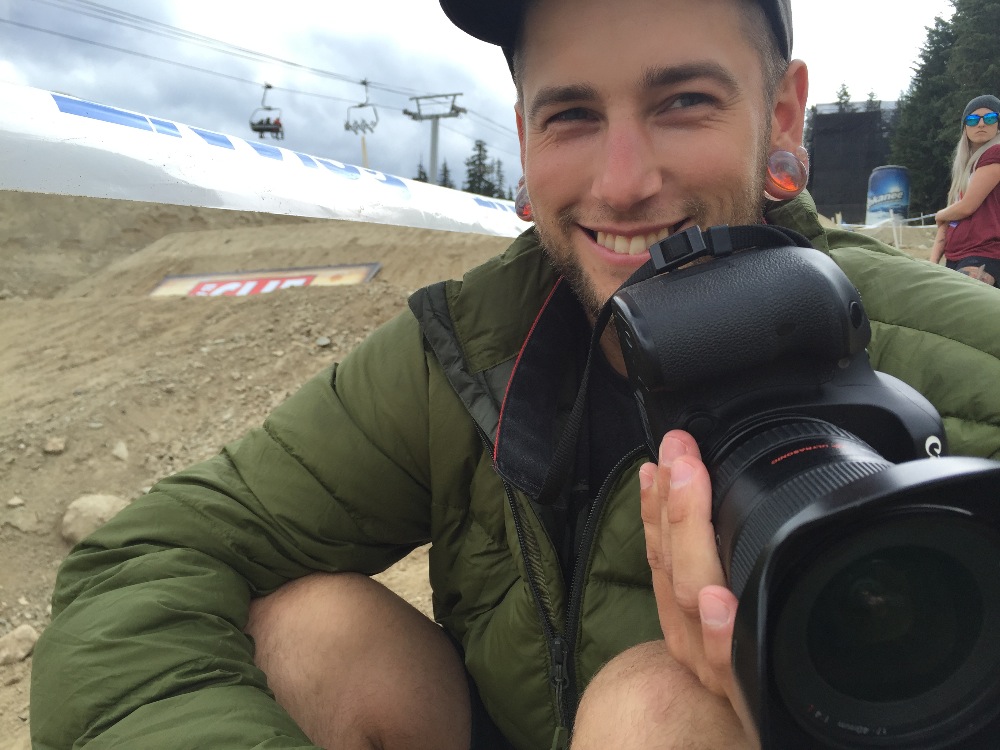 Hello friends, family & the internet world,
My name is Selah and I am very lucky to be the girlfriend of my sweet Daniel Nelson. Those of you who know Daniel, appreciate his constant drive for adventure. He lives his life with an intensity, capturing his passion in his vivid and beautiful photography. Yesterday, on our way home from a spectacular day in the snow, we stopped to take one last photo seen from the side of the highway. Daniel, while attempting to take the shot, was hit by a vehicle. By some miracle, he was alive and concious on the scene and was kept that way with the help of some of the most brave, kind and strong people I have ever met. Daniel has since been transported to the hospital and is receiving the best care he can get. His injuries are severe, but thankfully through surgery and medical treament, he can heal and after much time and rehabilitation he will be back to his regular energetic self. 
Unfortunately, Daniel's injuries are going to prevent him from doing much of his regular activities for the next few months. He will be primarily bedridden and our focus is just to get him better. During this recovery period, he will be out of work for quite a while, as his job at Oakshire requiries a lot of physical labor. Daniel and I live together, and though we are both hard workers, we are also both young and are just making ends meet. We (Daniel's family and I) are setting up this account so that Daniel will be free to heal without the stress of bills and groceries for what may be months. The goal amount is just a ball park guess, as we are unable to forsee how long the rehabilitation will take and what his needs will be. Any amount donated will be received with endless thanks.
I understand that this is asking a lot, and any help that you can offer will be extremely appreciated. Not only will Daniel be out of work, but he will be unable to actively participate in his day to day acitivities or to continue his photography as his camera was destroyed in the accident. Anything from meals to dog walking to camera gear will help us along this path to recovery. 
Daniel is so full of life and love, and is so strong. We are so grateful that he is still here with us and I cannot express how thankful we are for all of the support we have received thus far.
Many thanks,
Selah
Organizer and beneficiary