Martin Onyango's Recovery Fund
Martin Onyango's Fight Against Severe Poverty and Immobilizing Injury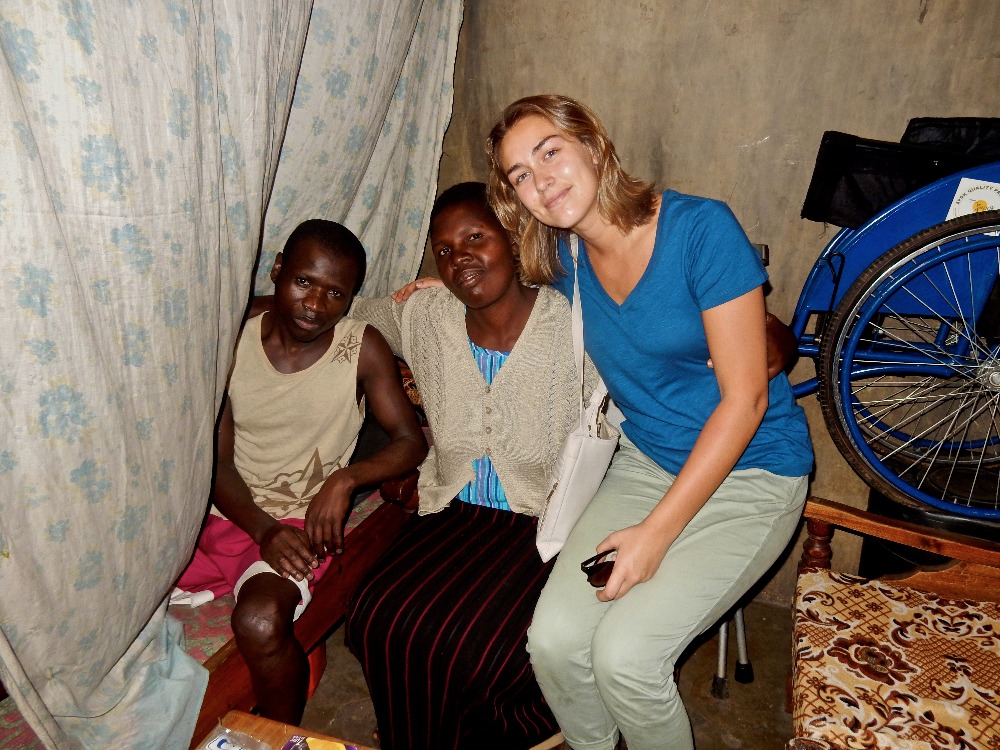 My name is Allie Amoroso and I am a University of Virginia student studying abroad in Nairobi, Kenya. I met Martin Onyango during a field visit in the Kariobangi Slum. My heart was wrenched by his story and since then I have been trying to help Martin restore a life of normalcy. 
Martin Onyango is a 30 year old man fighting extreme poverty, HIV, and immobilizing injury. He was victim to a terrorist bombing in 2012 that has left him bed ridden with metal plates in his leg and unable to walk unsupported ever since. Abandoned by wife and kids due to his inability to provide after the injury, Martin was left to survive and recover alone. Martin's home is a one room, windowless cell of a two story building in the Kariobangi slum. He has not been outside or seen the sun in over 3 years when he last received medical attention. Martin is completely dependent on a social worker (seen in the picture above) from the organization WOFAK who brings him food and HIV medications everyday. Martin is so hopeful for recovery and assures me that his only problem is his leg. 
Martin's recovery fund will go completely towards the following:
1. Transportation to and from the hospital
2. Medical procedures to remove the metal plates and receive neccessary treatment for full recovery 
3. Rehabilitation to walk and use leg properly
4. General well-being neccesities such as food, water, and rent.
It is our hope that the Aga Khan Hospital Welfare Program will partially cover the cost of the neccessary medical procedures. I am excited to finally be in the first stages of declaring Martin's welfare needs.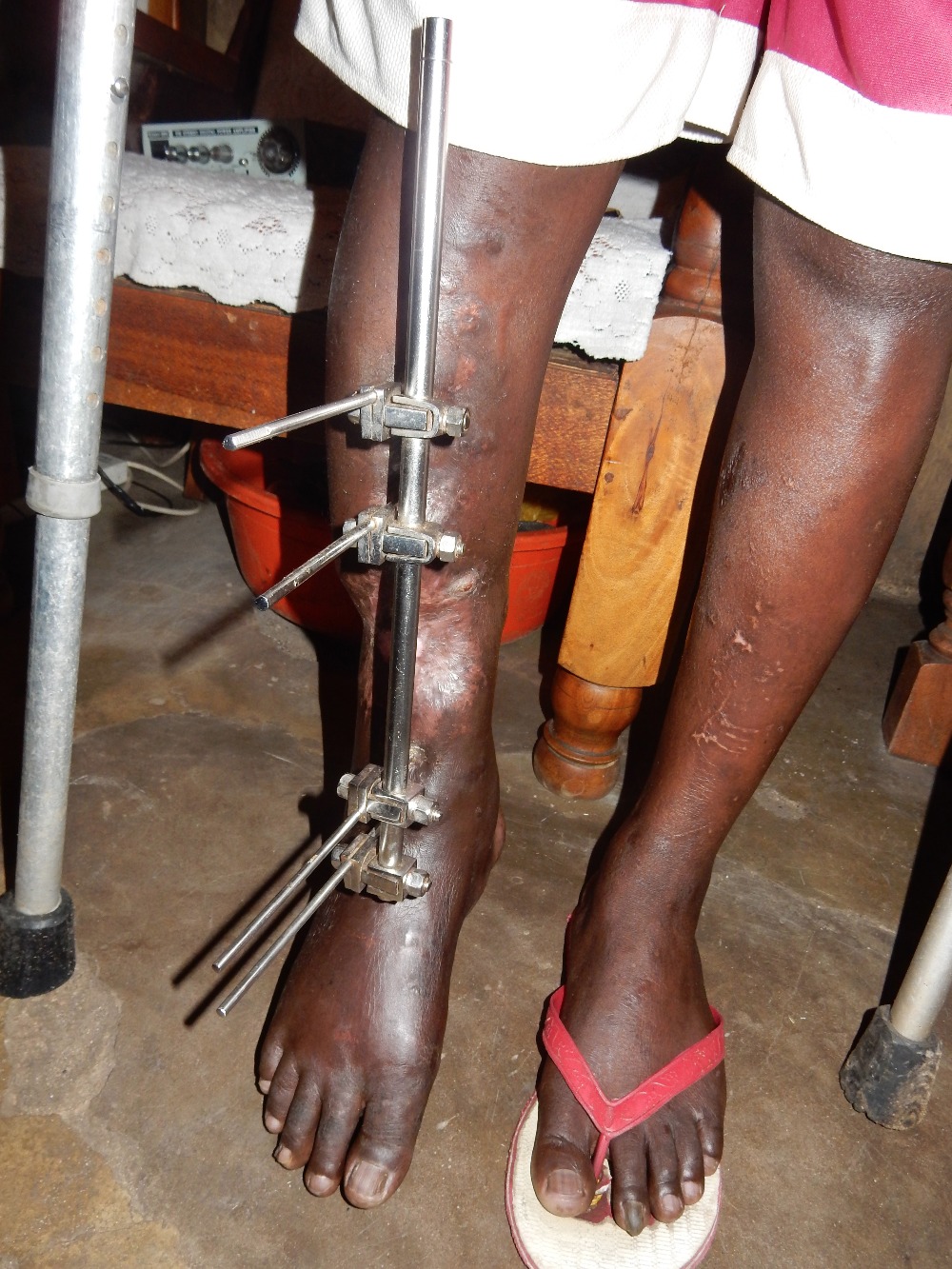 Our goal is to have Martin on his feet by the end of April, as that is when I am leaving Kenya. Martin is a very strong man and despite his horrific circumstance still has a strong faith in God and a heart full of hope. He dreams of removing the metal bars, returning to his job, and reconnecting with his children to provide for their futures.  Martin also hopes to volunteer with an organization to help people in desperate situations like his own. 
With your generous support and donations, I will writing a check to Martin Onyango once the comprehensive Recovery Plan is complete. Martin does not have a formal bank account and will need guidance from his supporters on how to best manage this money. He will be working closely with the workers at WOFAK to esnure most efficient use of the funds for his recovery. 
Martin, supporting members of WOFAK, and I would be so appreciative of any amount of donations. Every dollar will make an enormous difference in this man's life and future well-being. 
I thank you with my whole heart for supporting Martin Onyango's recovery. 
With so much hope, 
Allie 
Below are more pictures of Martin's neighborhood and home.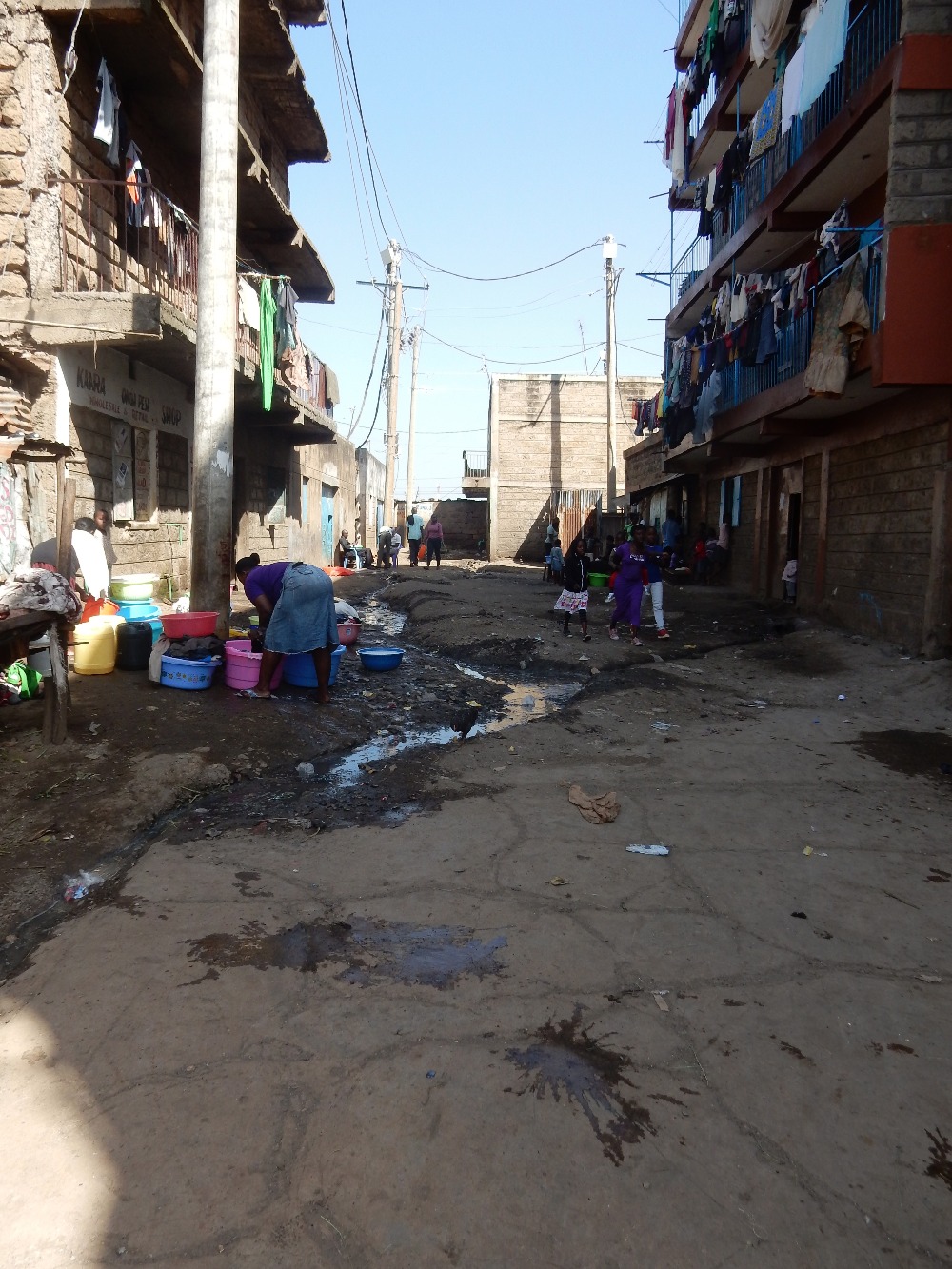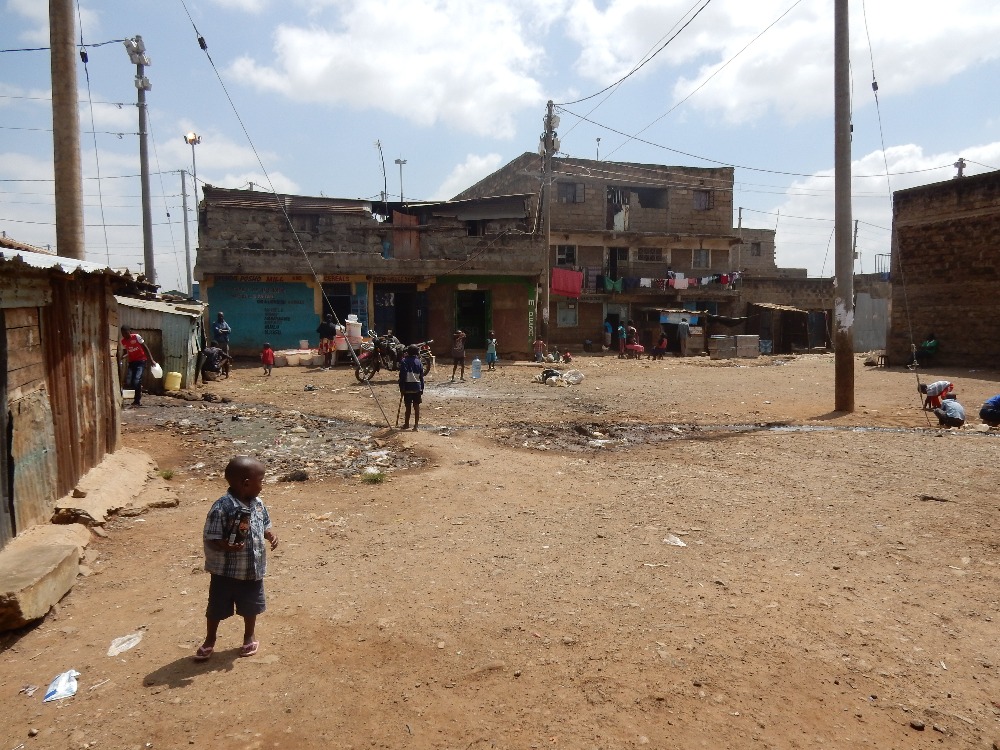 Organizer
Allie Amoroso
Organizer
Potomac, MD