Tim & Kathy Fisher Flood Disaster
"Fisher Family Devastated by Palmdale Flood"
On October 15, 2015 a  rain storm hit the Antelope Valley that has devastated several homeowners.
While some homeowners had flood insurance the majority did not.  This area was not considered a flood risk.
Two of my closest friends Tim and Kathy Fisher did not have flood insurance and their home has been completely engulfed in mud and water.  I have posted a picture of their son Michael removing mud from the inside of their house.  You can only imagine the damages to their home and personal items within the home.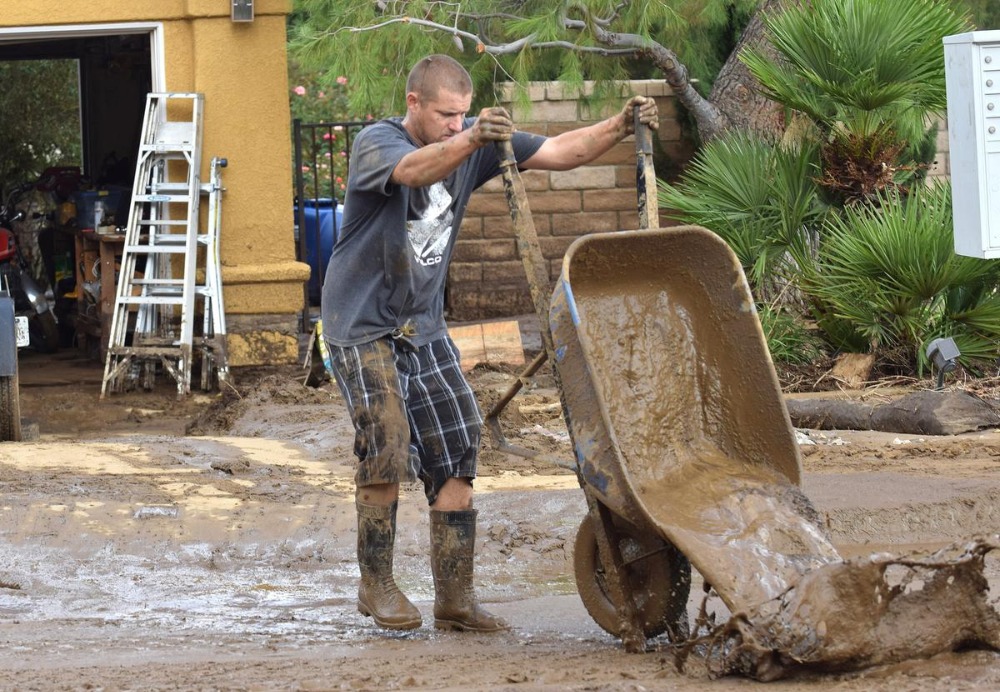 I have listed a link to an article below that provides more information in the event you were not aware of what  happened. 
http://theavtimes.com/2015/10/20/supervisors-declare-local-state-of-emergency/
I estimate the damages to their home to be well in excess of a $100,000.00 so I am asking Family, Friends, Work Associates and others to please help me raise money to help them.
Any amount you can donate will help them with this devastating natural disater. $5.00, $10.00, $25.00 , 50.00, 100.00 any amount will help.
The Fishers do not know that I am making this plea for financial assistance on their behalf.
Tim is recovering from a kidney transplant he just recieved three weeks ago and is one of the most deserving individual of our donations.  He is certainly one who has helped many in his lifetime and if I were to list the support he has provided to others I would run out of room on this posting.
Kathy is a caring, warm hearted person who would do anything to help others.  Tim and Kathy have helped many people over the years.
Please help the Fishers recovery from this devastating natural disaster.  Join us in helping Tim recover from his kidney transplant and in rebuilding Tim and Kathy's dream home.
Thank you from the bottom of our hearts,
Family and friends of Tim and Kathy Fisher.
Organizer and beneficiary