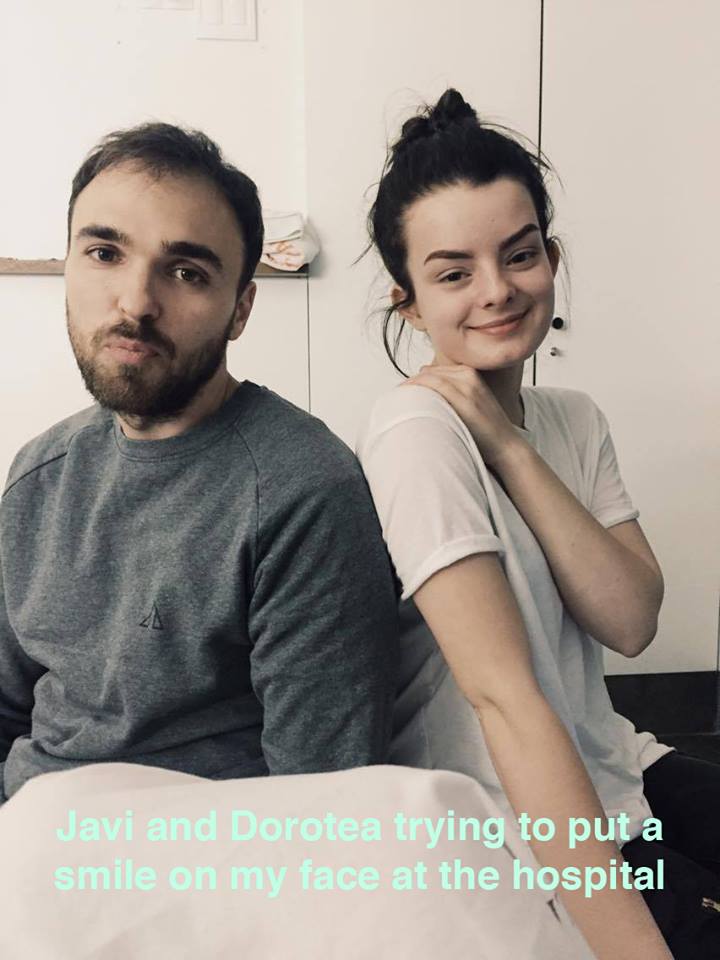 We are Sara María and Javier Chiva. I am an Icelandic artist and textile designer, Javi is a Spanish illustrator and we live together in Barcelona. I have 2 children, Natan who is 18 and Dorotea is 16 years old. Me and Javi were expecting a baby in early September.
Almost five months into the pregnancy of our baby boy I went into early labor. I was hospitalized for a week, but in the end there was no way to save him. After the birth we had him with us for a brief moment, but sadly he was not strong enough to survive. Even though he was only between 17-18 weeks, we could clearly see his tiny fingerprints on the tiniest fingers imaginable.
We had decided to name our boy Ómar after his great-grandfather. So we feel it is right to have our boy rest next to his grandfather Ómar in Iceland. We are asking for your help to make it possible for us to transfer of the body to Iceland, as well as to pay the high medical expenses for his birth. Any amount would mean the world to us!
My mother is a midwife and was anxiously waiting for me to come home to Iceland so she could take care of me during the pregnancy. This is my third miscarriage but never have I lost a baby so far into the pregnancy, so we really believed that we were safe this time.
As you can understand, we need to get to Iceland no later than the start of May.
You can't imagine how thankful we would be for any support. To show our thankfulness and love we will hand make a screenprinted postcard with an illustration of the little bunny boy we had bought for our baby, it sleeps between us every night, representing the memory of little Ómar. Everyone that donates €15 or more will get one of these cards sent to them anywhere in the world.
You can put this card on your fridge as a reminder of the love you showed us with your help, you can send it to someone you love or use as a gift card.
Please send your details to omarsletters@gmail.com and we will send you a card, illustrated and handmade by us with the purest love and gratefulness.
Thank you for your support, Sara & Javi