Help For the Tornado Victims In Cuba
A powerful tornado ripped through the Cuban capital, Havana, killing at least 4 people, in my Home Town, and At least 172 others were hurt. 
I am looking to Help as much as I can and will be donating $5000 dollars of my own money and will continue to raise money to help as many families as I can even If I have to continue taking from my personal bank account. I am truly Looking to help as many people as I can and I would really love for you to do the same.  The people from my Home Town Cuba do not have the resources to be able to recover from this on their $8 to $20 dollars a month salary.
Lives were lost, hundreds of wounded, including friends and relatives of mine. I am encouraging you to do something good and help by 
1: DONATING TO THIS CAMPAIGN 
2: SHARING THIS CAMPAIGN 
3: INVITING OTHERS TO DONATE 
This could be any of us, or our relatives at any point. 
This is my absolute first crowdfunding campaign ever and it would mean the world to me and to the affected people if we were able to raise enough money to help at least most of the affected people. If you have ever being in Cuba you know how hard it will be to recover from the consequences of this Unexpected Tornado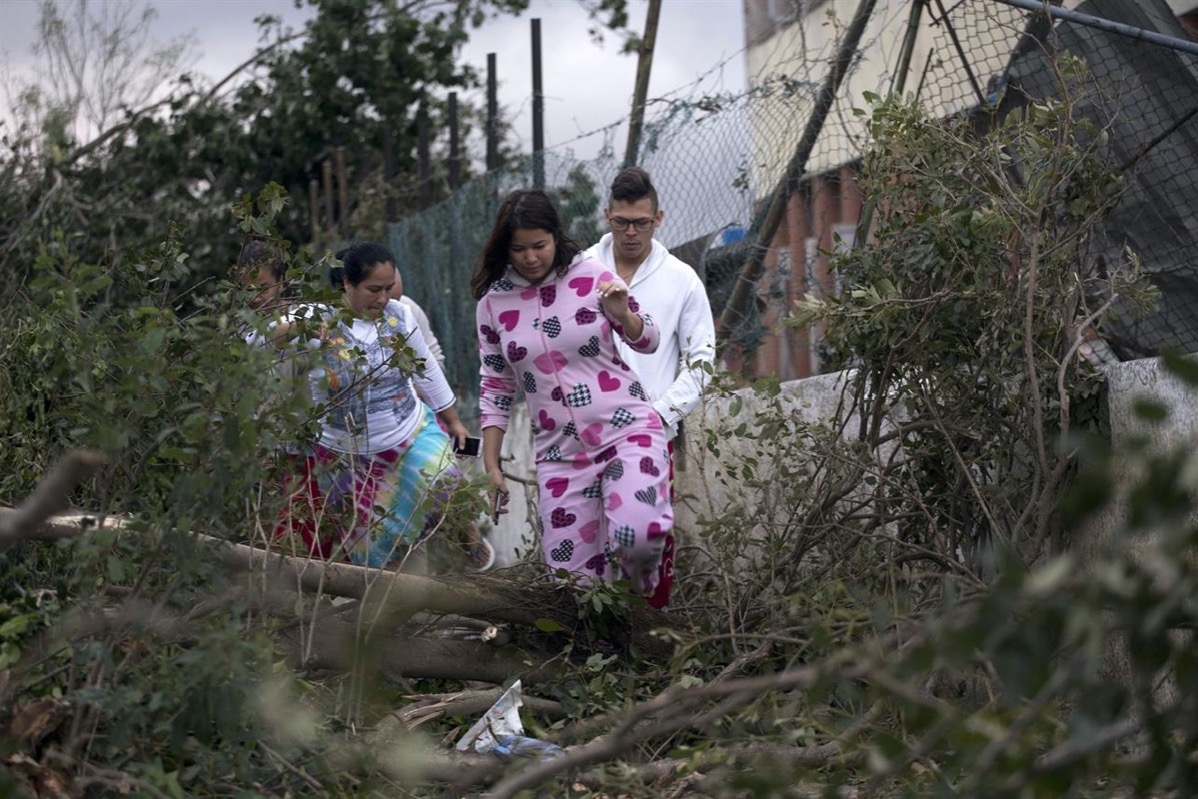 Here I copy an article about what just happen so you can get informed and will also attach a link to it, but you can just google it and will see. 
The tornado, which hit Havana on Sunday, was classified as EF4 with winds touching 300 kilometres per hour. It is the first tornado to hit the city in decades.
The twister uprooted trees, damaged buildings, cut power in poor areas and caused coastal flooding with heavy rains.
Regla, the town where I come from was the worst-hit borough in Havana. Almost all the buildings were damaged to some degree. Locals were seen clearing debris and packing personal belongings to seek refuge with their relatives and friends.
"Now water carts have come and tents will be put up and food will be given out. Power supply will resume as electricians are repairing. The people are working together to solve this big problem," said Luis Villalobos, a local official.
Tornados are not common in Cuba. The most memorable one occurred in December 1940, when a tornado swept the western town of Bejucal, causing casualties.
If you could help with anything that would mean the world to me and to the many people who's lives you would be helping. Anything helps
——————————————————————————
Un poderoso tornado arrasó la capital cubana, La Habana, matando al menos a 4 personas, en mi ciudad natal, y al menos otras 172 resultaron heridas.
Busco Ayudar tanto como pueda a mi gente de Regla que se vio afectada por este Suceso. Personalmente donaré  $ 5000 dólares de mi propio dinero y continuaré recaudando dinero para ayudar a todas las familias que pueda, incluso si tengo que seguir retirándome de mi cuenta bancaria personal. Realmente estoy buscando ayudar a tantas personas como pueda pero realmente no será suficiente para poder ayudar a todos los afectados por lo que si te sumaras marcaría mucha diferencia. La gente de mi ciudad natal de Cuba no tiene los recursos para poder recuperarse de esto con su salario de $ 8 a $ 20 por mes.
Se perdieron vidas, cientos de heridos, incluidos amistades y familiares tanto Mio como de muchas personas que conozco. Te animo a que hagas algo bueno y ayudes.
Para poder ayudar y hacer esta Campaña un suceso por favor has lo siguiente 
1: DONA A ESTA CAMPAÑA
2: COMPARTE ESTA CAMPAÑA EN TUS     REDES SOCIALES 
3: INVITA  A OTROS A DONAR
Esto podría ser cualquiera de nosotros, o nuestros familiares en cualquier momento.
Esta es mi primera campaña de crowdfunding absoluta y significaría el mundo para mí y para las personas afectadas si pudiéramos recaudar suficiente dinero para ayudar al menos a la mayoría de las personas afectadas. Si alguna vez ha estado en Cuba, sabe lo difícil que será recuperarse de las consecuencias de este Tornado Inesperado.
Aquí copio un artículo sobre lo que acaba de suceder para que pueda informarse y también adjuntaré un enlace, pero solo puede buscarlo en Google y lo verá.
El tornado, que golpeó a La Habana el domingo, fue clasificado como EF4 con vientos que tocaron 300 kilómetros por hora. Es el primer tornado que golpea la ciudad en décadas.
El tornado arrancó árboles, dañó edificios, cortó el suministro eléctrico en áreas pobres y causó inundaciones costeras con fuertes lluvias.
Regla la ciudad de donde vengo fue la ciudad más afectada de La Habana. Casi todos los edificios fueron dañados hasta cierto punto. Se vio a los lugareños limpiando escombros y empacando pertenencias personales para buscar refugio con sus familiares y amigos.
"Ahora han llegado carros de agua y se instalarán carpas y se entregarán alimentos. El suministro de energía se reanudará a medida que los electricistas estén reparando. Las personas están trabajando juntas para resolver este gran problema", dijo Luis Villalobos, un funcionario local.
Los tornados no son comunes en Cuba. El más memorable ocurrió en diciembre de 1940, cuando un tornado barrió la ciudad occidental de Bejucal, causando víctimas.
ESPERO TE LLENES DE SOLIDARIDAD Y CONTIBUYAS A LA CAUSA