McDonald Twins and Family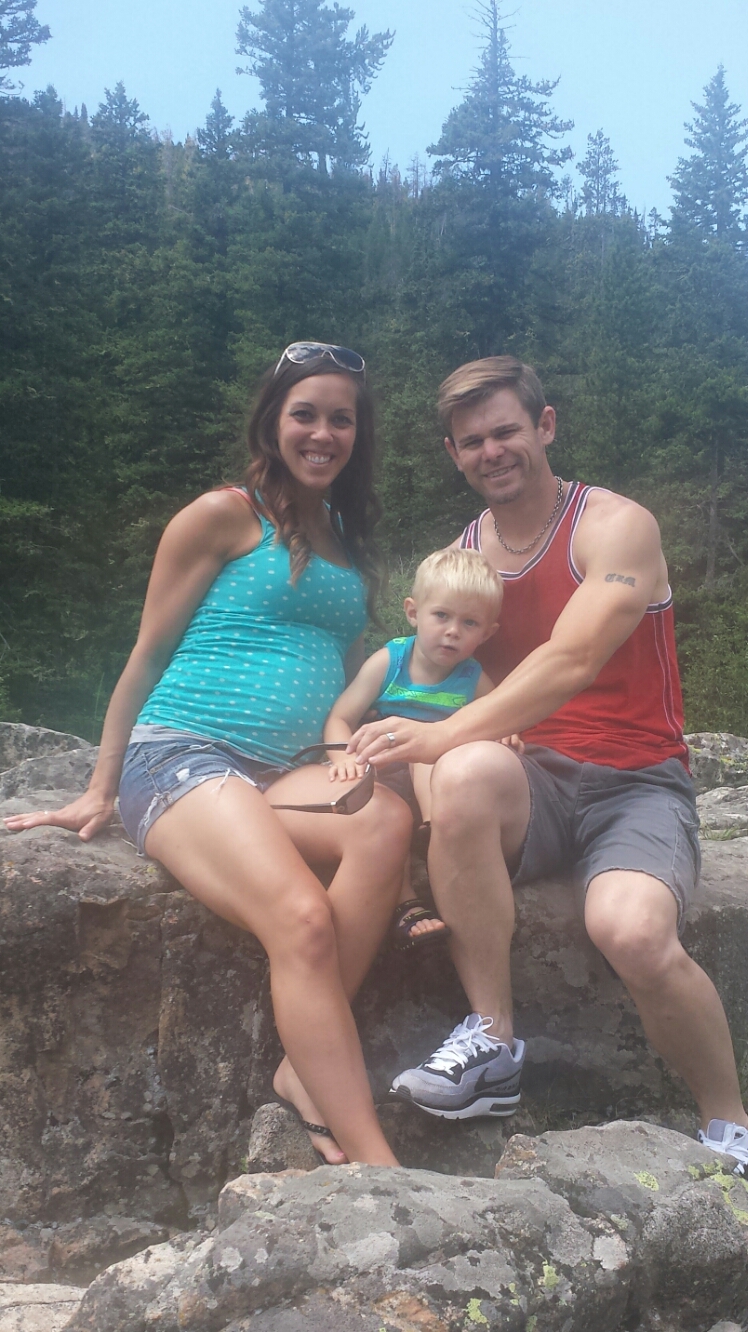 My husband, Christian, my 2 year old son, Aza and I were living a simple life. When I found out I was pregnant in March 2015, we were elated.  At 17 weeks pregnant, I had a routine ultrasound where we found out we were having twins. We were sent home, in shock, but so excited. Our biggest worry was that we would need to buy a van. We had about an hour of daydreaming before I was called back to have a repeat ultrasound done.  Every pregnant mother's nightmare. It was on that day, in that dark room, that our whole life changed. I was informed that I was pregnant with craniopagus twins, which in normal language means twins who are joined at the head.  I was given the option on many occasions to abort my precious babies. I kindly declined. I had heard their heart beats...they spent their life listening to mine.  It was my job as their mother to give them life and I decided that I would give everything up, if need be, to do so. Miracles happen...and there is one (really, two :))  unfolding before our very eyes.
Here is our story...
I cried for 2 hours after I found out. My mind was flooded with questions, with doubts, with fears, but then, with hope. I began researching and called in our troops (our amazing family that keeps everything going even when things seem impossible) and I set my mind on things above. In researching, I found a surgeon in New York that had separated twins like mine before ( I now know he's done this 17 times). I stopped crying tears of fear that day and never looked back. (With one exception, I sobbed when I went through my son's closet and realized all his shirts went over his head...sometimes it's the little things that pull at your heart strings.)
I went into labor at 32 weeks gestation on 9/9/15. An emergency c-section was performed and the boys were brought into this world at 11:11 pm. (Notice the doubles...) They are some of the only sets of twins in the world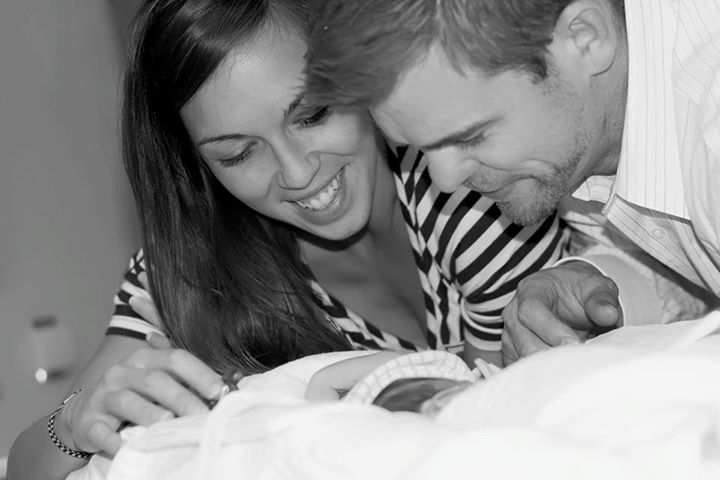 born at exactly the same time. The boys were immediately taken from me and put into the NICU at RUSH in Chicago.  We had many names picked out but it was ultimately up to my husband to have the final choice. As they stitched me up, he went in to see them and came back with their names.
Jadon (jay-den) which means God has heard. Anias (A-nye-us) which means God has answered. We gave our worries to God that day.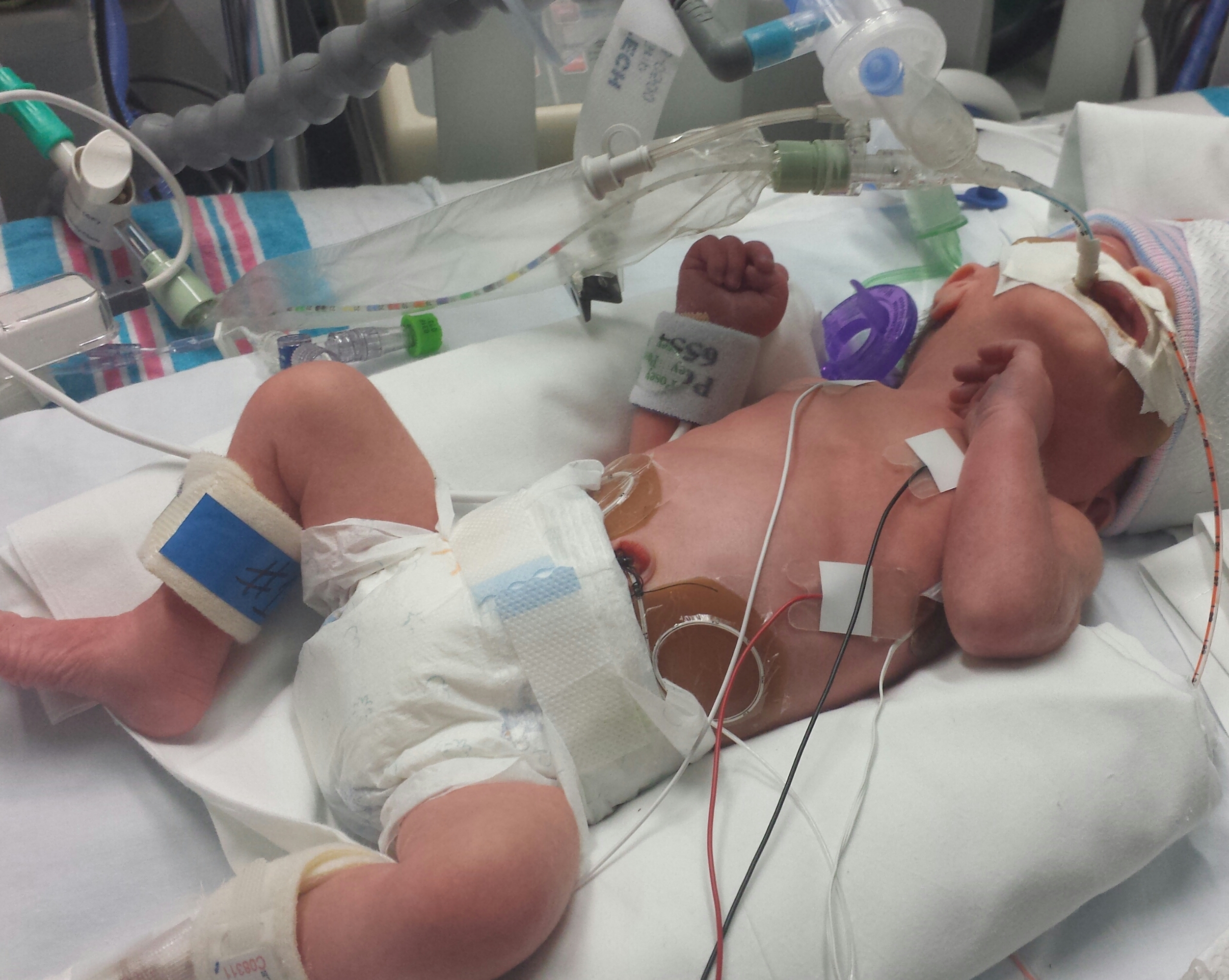 Anias, above, was intubated for about 3 days, before being quickly weaned to room air. Jadon, below, was on CPAP for a while.
One baby weighed around 3lbs while the other was about 4lbs. They were so tiny. So. Perfect.
Everything seemed to be going well in those first few weeks. Anias was on room air with an OG tube for feedings. Jadon was on oxygen and had an OG for feedings. He had some bouts of blood in his belly but was our little trooper and healed up quickly.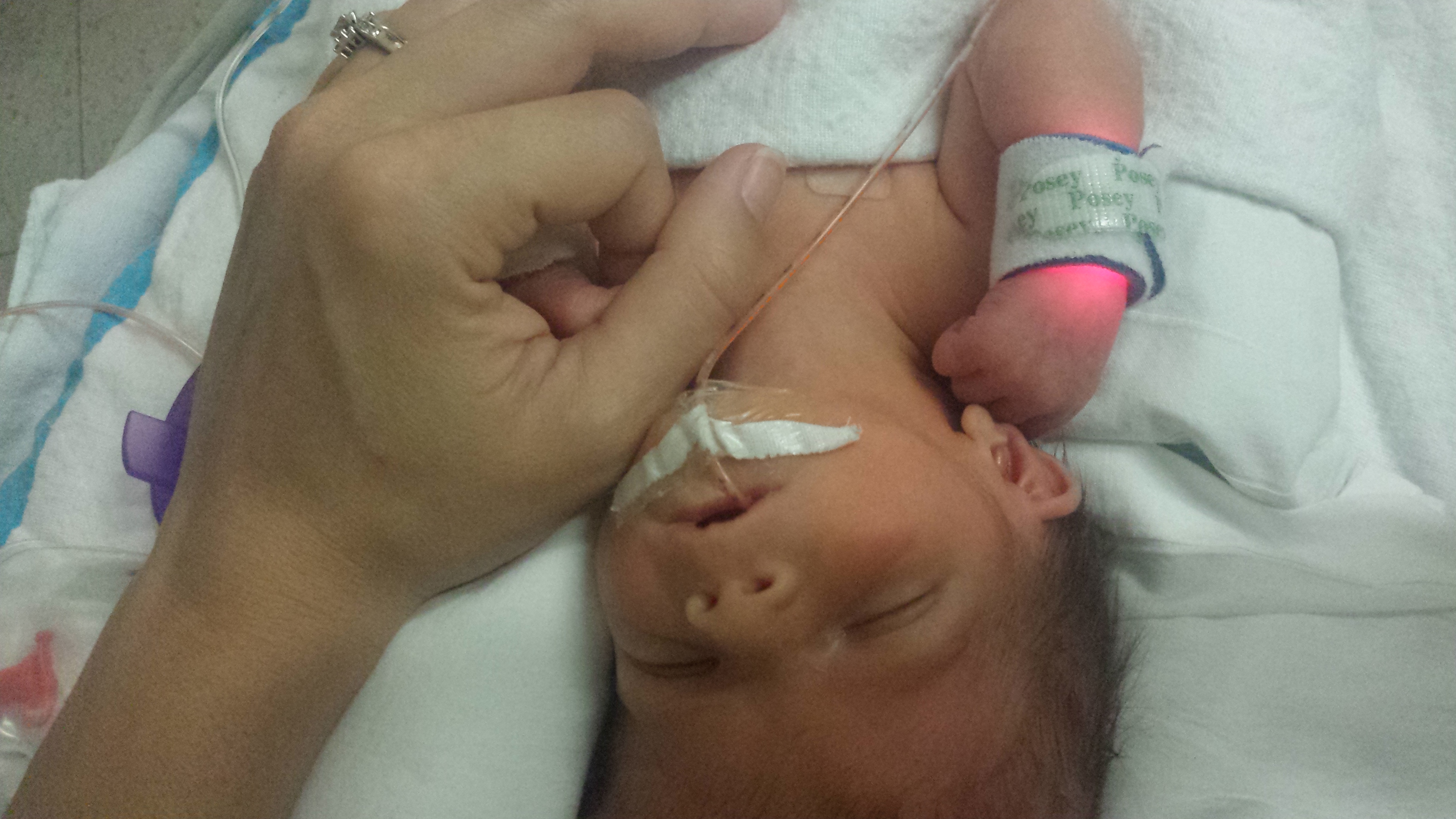 Anias, above. 
The prospects of going home seemed hopeful. We started talking about car beds and transportation options. We were ecstatic. You see, we live 70 miles from RUSH. The drive, one way, can take anywhere from 1.5 hours to 3 hours depending on traffic. Our days were a blur. Christian would get up at 3 am for work, me and Aza up by 5:30. Aza to (insert family member's name here)'s house by 9 or 10 am, to the hospital by 12. Christian pick up Aza at 4 or 5. Me home by 8 to put Aza to bed. Repeat. It was strenuous and poor little Aza was missing mommy and daddy. Prior to this I had quit my job as a pediatric physical therapist to be with Aza as much as possible. No one else had ever even put him to bed before except for a handful of times. This was rocking his world too.
Aza was the stars in my sky...one of the lights of my life. And I missed him too. I felt guilty everywhere I was, either missing him or missing the babies. 
The biggest issues the babies had at this time was maintaining body temperature, eating, and jaundice. The went under the bili lights for days.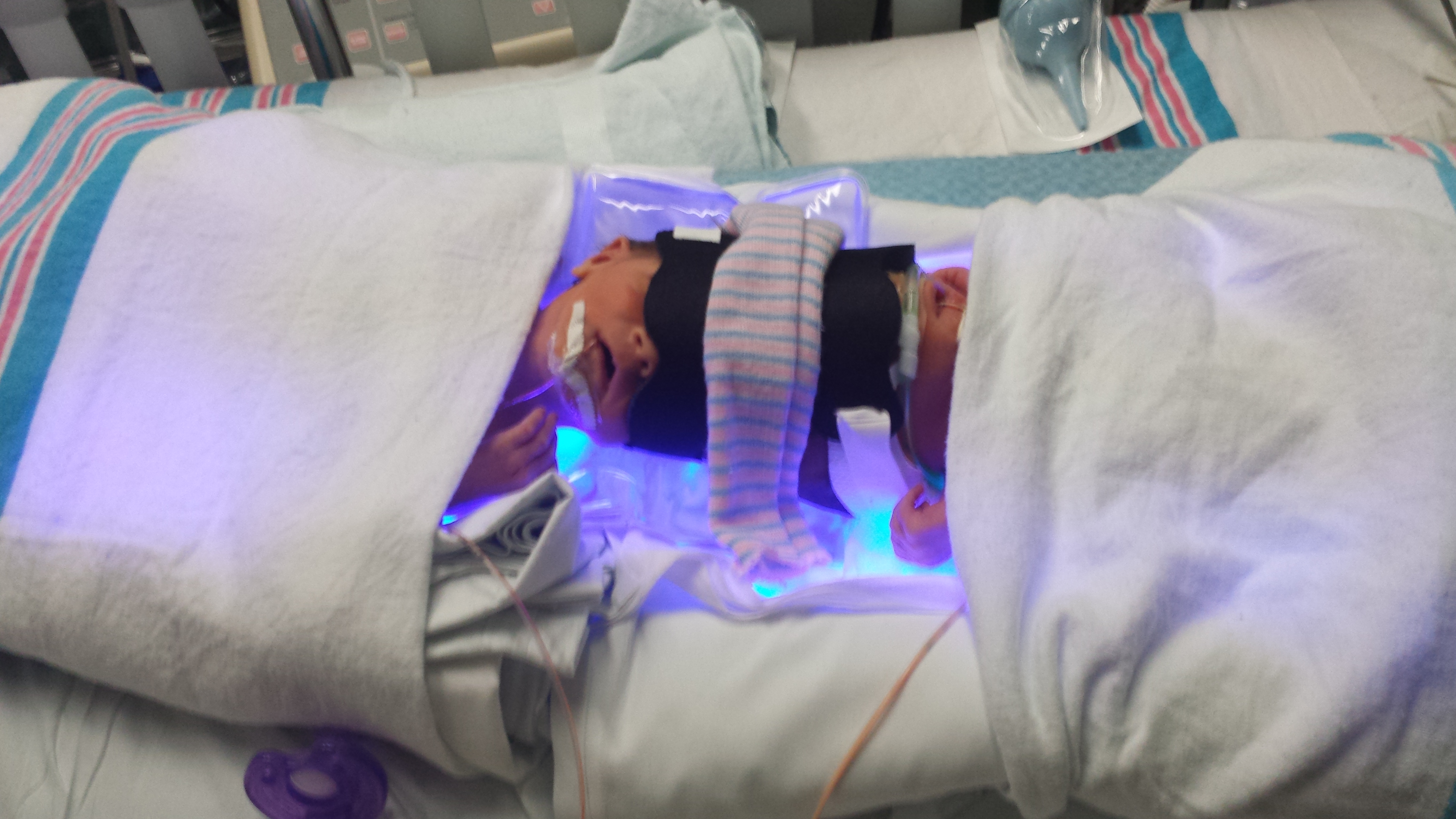 And then one day, everything went downhill. Anias started having trouble breathing. Because of the way he was positioned in my belly, his chin was against his chest and his jaw couldn't grow. His airway was also constricted. As he required more oxygen for day to day life, his breathing got worse and worse, until eventually he was back on oxygen. Even on oxygen, his vitals would tank, and multiple times a day he would turn blue and pass out from lack of oxygen in his blood. It was beyond awful to witness.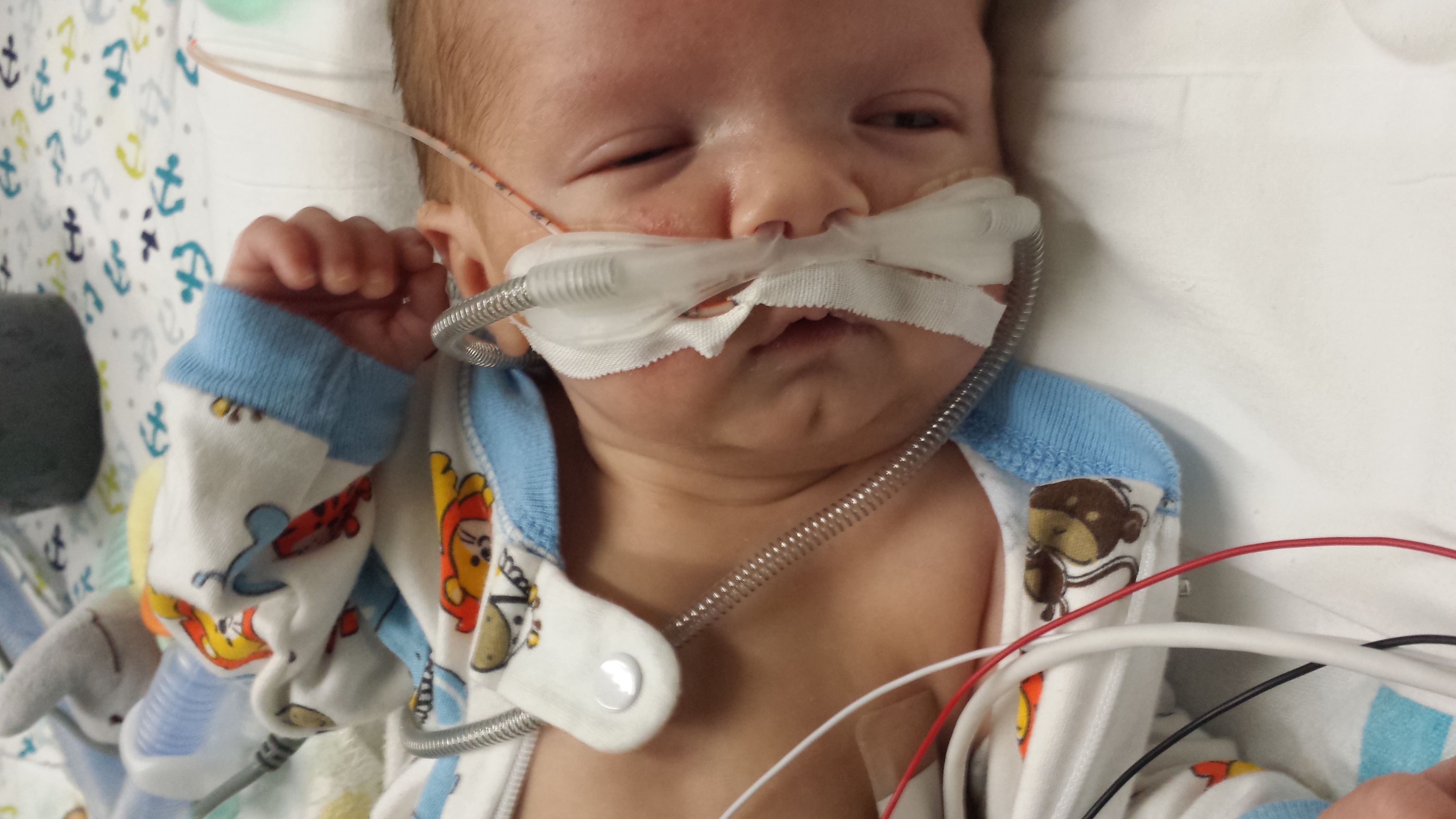 Anias on his worst day. I thought we might lose him this day. Anias is also the dominant twin, working hard for both of them because the majority of the blood vessel that is shared between them is his. 
All the while, Jadon is doing perfectly and ready to come home. What a patient, sweet little boy.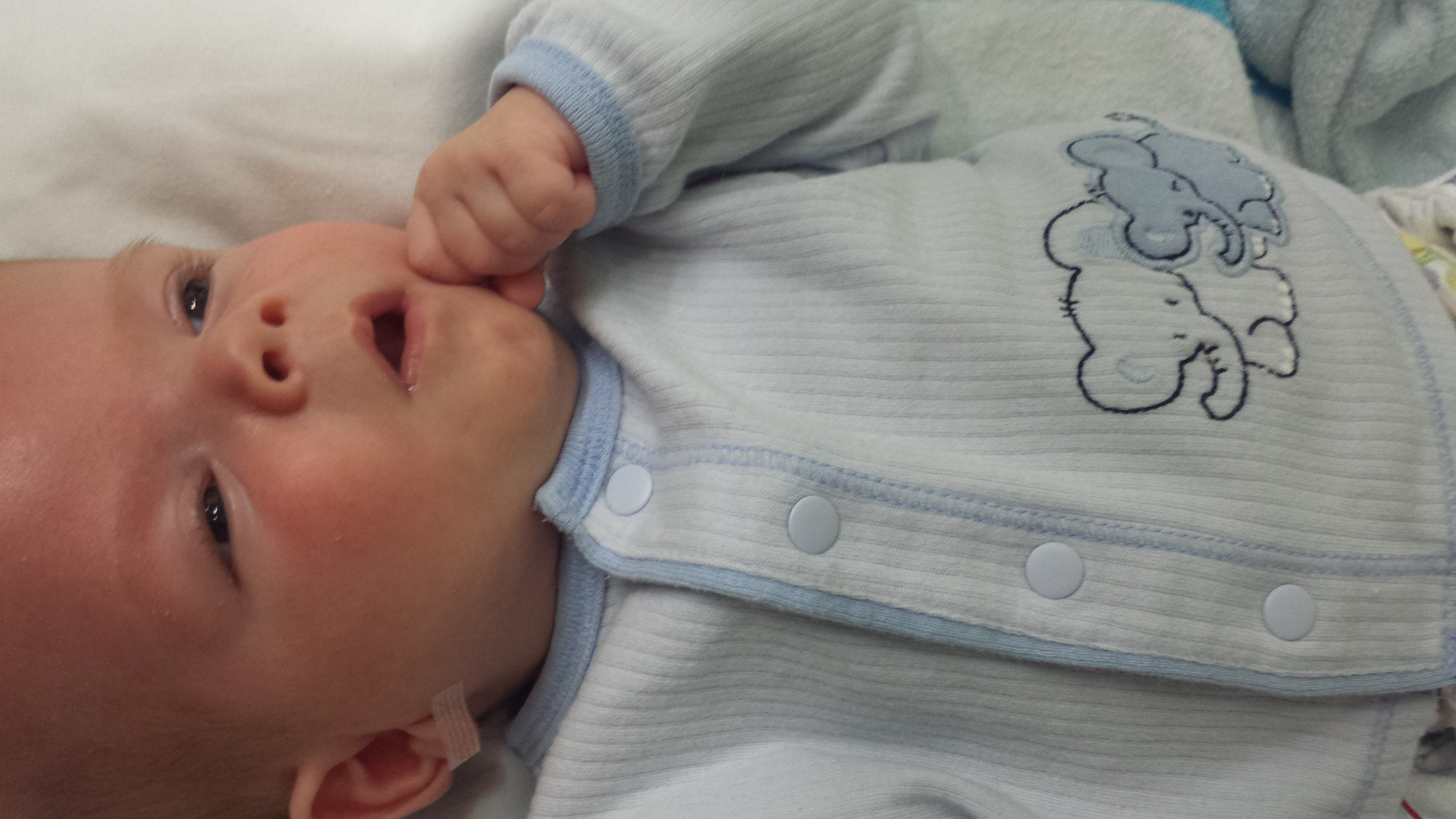 Now it's been almost 4 grueling months and we are still in the same routine. Anias is growing and doing much better. Still on oxygen and just starting to eat by mouth. He's been such a fighter.
Since the day they were born, these boys have had every test under the sun. They've had blood draws, blood transfusions, IVs, echocardiograms, kidney scans, ultrasounds of their heads, a CT scan, an MRI, multiple xrays. Anias has had swallow studies, scopes of his airways, multiple types of oxygen support. The list goes on and on. The MRI results show that the boys share a small section of brain tissue (about 1.5cm), the dura around the brain, and the middle section of their superior sagittal sinus (the large vein that runs along the top of the brain). They've been poked and prodded more than I could have ever imagined, and the worst part is that I can't even hold them when they cry.  Instead, I press my cheek against theirs and whisper in their ears that it's going to be ok. I hold their hands and rub their backs. I crawl up in their hospital crib and lay with them.  Occasionally, we take them for wagon rides around the NICU.
Jadon loves wagon rides.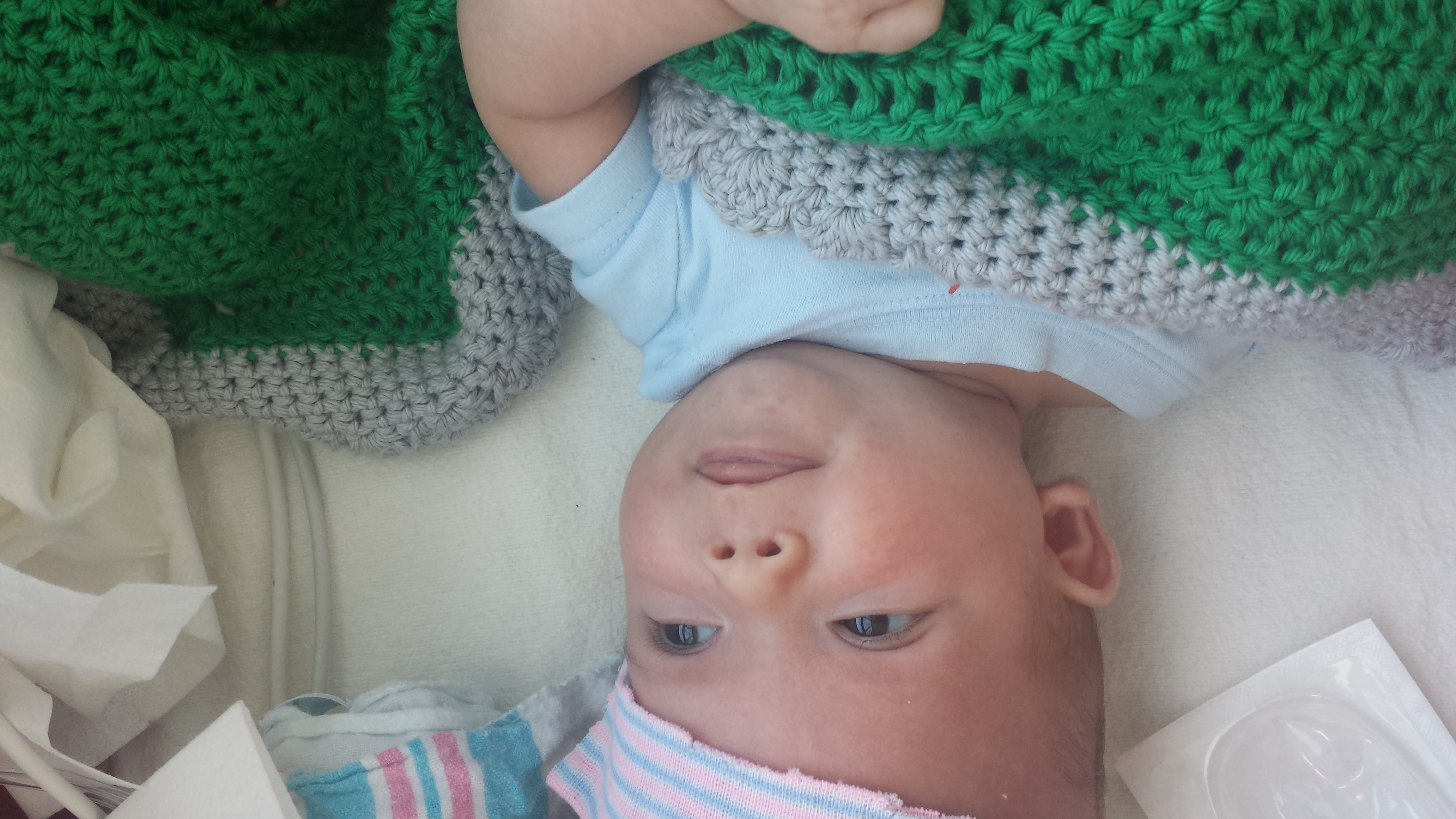 And this is just chapter 1. In the next year, the boys will undergo a series of surgeries to slowly reroute the blood flow between their brains. This will hopefully provide each boy with adequate blood flow to each separate brain. They will do a craniotomy for each step and clamp off various veins to control the blood flow to each brain. Then they will insert tissue expanders under the boys scalps and slowly fill them with saline to stretch their skin so they have enough to cover the area after separation. Then, the separation and reconstruction surgery takes place.
So here are the statistics. Craniopagus twins occur in 1 in every ten million live births. There are four million births in the US every year. So far in all of my research I have yet to find a set of twins like mine born in the United States in the last 20 years. There is a surgeon in New York who travels the world to separate twins like mine. He has consulted with 18 pairs of twins and operated on many of them. Besides him there is really no one with experience in this type surgery. We will be going to New York in January to consult with him and his team at Montefiore Medical Center.
My pictures will always depict my boys as separate because that's what they are to me. Their faces are so beautiful. I would hate for people to get caught up in the bridge between them.
Until they are separated, my boys will never sit up. I won't be able to put them up on my shoulder and hold them. They will struggle with eating. I can't just swoop them up and snuggle them. All the things you take for granted with a typical baby, I yearn for. 
When this all began, back in that dark ultrasound room, I knew we were in for a battle, but I also knew that with God anything is possible. Our faith continues to grow as we watch God work out blessing after blessing in our life. We are eternally grateful for all of you who have donated, sent messages, sent cards, and prayers. Without you, we'd be sunk. Thank you for renewing our faith in the goodness of man. With much love,
The McDonald's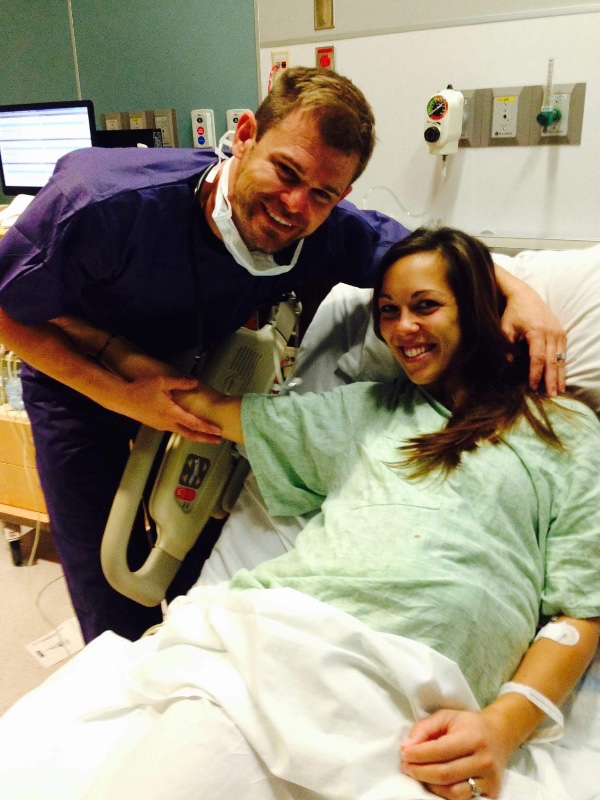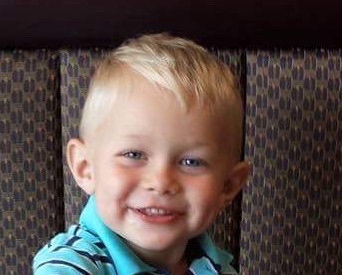 Organizer