Xavier Joel Barraza's Memorial Fund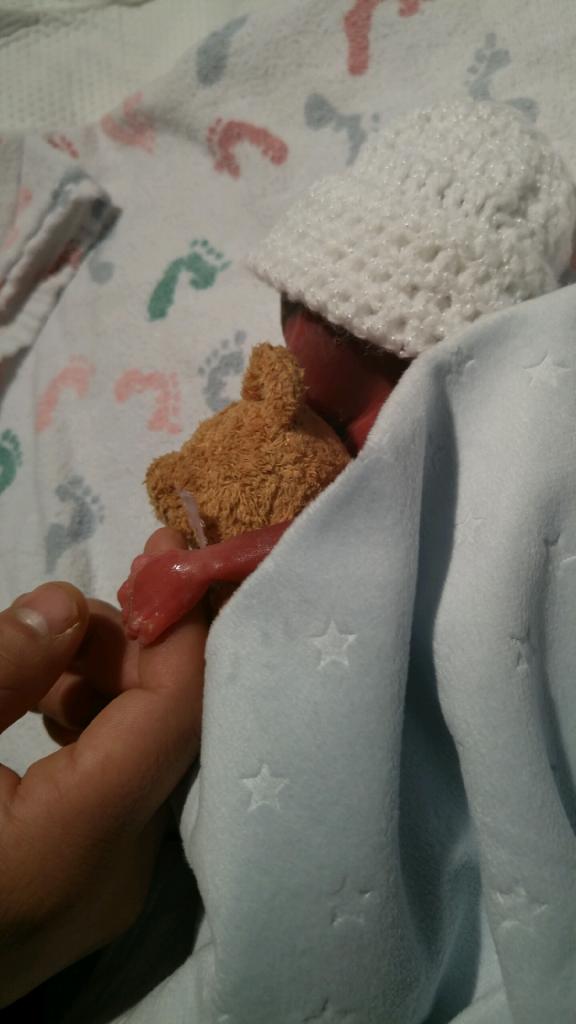 Hello this is the Barraza-Ochoa Family reaching out for help from our family and friends. My name is  Lily Barraza and I would really appreciate any donations for my Grandchilds Memorial service.

My son Jose Barraza and his girlfriend Lizett Ochoa gave me the best news someone could ever give their mother, they were excepting their second baby. As anyone can imagine how happy I was to know I will soon meet my second grandson. Weeks went by and the baby was growing day by day. Just like every other family we waited patiently to find out the gender of my precious grandchild. We were very excited, counting down the days. Mom had an appointment for her ultrasound, the ultrasound tech let use know that it was a baby boy. Deep  down in my heart I knew it was a boy, we were so happy to know that my precious grandson was a boy, but we always said "boy or girl, it will not matter as long as the baby is healthy."

The holidays where around the corner, Thanksgiving and Christmas passed and everything seem to be fine. Two days before New Years my daughter-in-law tells me that the baby has not moved. I told her to call her doctor, the next day she calls me from work asking me to take her to the hospital. My daughter in law had gave birth to her first child in the same hospital i took her to, so the nurses remembered us. They start trying to find the baby's heart beat, she tried and she tried and found nothing, another nurse came in and did not find anything. We all thought the baby was just being lazy and would not let us find his little heart, so they call an ultrasound tech to came in.

The silence of an ultrasound tech worries me. The nurse walks in and says" Im sorry mommy we found no heart beat, the baby passed away." It felt like someone ripped my heart out of my chest, I could not imagine the pain my daughter is going through.  Mommy was very sad and cried a lot, we both were crying, I tried to comfort her. Our families were waiting out side to support us in our time of need. Never did we think our baby would no longer be with life. Dr came in and told us he had no idea what happened, baby looked and seemed to be healthy.

Not only to know  that her baby had died, she would have to carry her baby for 5 days in her stomatch. Those days passed and  they told her she would have to come in to the office and give her pills to start the contractions.  Monday January 5th at 5:30 am we got to the hospital, she was already dilated doctor came in and delivered our precious baby boy at 6:50 AM. One of the hardest things a mother has to do is give birth to an angel. Giving birth to her son, were she will not get a chance to see his first steps, to hear his firts words, or to hug and kiss her little boy. Baby Xavier my handsome little angel we will lay you to rest in peace with God.


Any amount of donation will be greatly appreciated. If you can't donate, please keep our family in your prayers as we approach the next few days .