Thank you for your love and generous support
Our family is reeling from the senseless and tragic murders of sisters
Laura and Sarah Tanner
, and brothers
Neil and Forrest Sampson
.
https://www.detroitnews.com/story/news/local/wayne-county/2020/08/16/four-dead-man-wanted-rural-wayne-sumpter/113258648/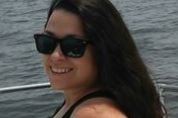 Fiercely loyal to each other and their families, these siblings/cousins/mothers and fathers/daughters and sons put family first, and now
our family desperately needs your help
to quickly raise funeral expenses. 
We honestly haven't yet calculated the cost of these funerals, but hope this amount will make a dent. Your much-needed donations will
help us lay to rest our four family members
.
Remaining donations
will go into a trust for their surviving children.  
Please continue to keep the Tanner and Sampson families in your thoughts,
spread our SOS for financial help
, and share in our prayers for peace and comfort during this very difficult time.
Organizer
Constance Barber Cox
Organizer
Belleville, MI