Fern's unexpected medical costs
I have created this page in an attempt to raise funds for my friend Fern who has been admitted to Bangkok Hospital in Pattaya Thailand. Fern and her partner Jim ensured that when they left the United States in January they were covered by travel insurance for any medical emergencies. Three days ago Fern was admitted to the hospital in Thailand for severe abdominal pain that had her collapsed on the bathroom floor of her hotel. Once admitted they believed she possessed an intestinal blockage, yet after scans they have confirmed that it is a mass. This discovery comes as devestating news not only because of obvious reasons, but that Fern has been a survivor of cancer 4 times---let me repeat that 4 TIMES!! If you know Fern personally, you're thinking "she's got this" due to her determination to LIVE...I have no doubt in my mind that she will conquer this speed bump in life. It may look a little different this time around as she in currently in no condition to be able to fly back to the states. Here's the the real kick in the pants--travel insurance is denying coverage considering this a preexsisting condition! This leaves Fern and her partner Jim paying out of pocket for all of the bills including hospitlization, scans, and upcoming surgeries. This is why I have created this gofund me!
I personally experienced a similar experience one month ago when I too was traveling in SE Asia. I set out on my trip only a couple weeks prior to Fern and Jim leaving to the Philippines. My plans were cut short when I began experiencing severe pain in my left side. At this point in my trip I was traveling solo so I took a taxi to the hospital in Kuta, Bali where I found out that I had kidney stones. I turned to my travel insurance to get back home to the states knowing that kidney stones can cause serious pain I didn't want to experience that alone on the "road". While my insurance did pay to fly me back early I am now, a month later, still fighting to get my medical bills paid for. I tell you this story because it was Fern who was in Borneo at the time, who mentally cared for me. Fern checked on me via Facebook messanger every few hours. She uplifted me with positive words when I was discouraged about cutting my trip short of when I was in pain she advised to go back to the hospital. Fern made me feel like I was NOT alone in a foreign country when inside...I'll admit...I was panicked.
Fern is such a unique individual. She constantly radiates positive energy and super-she-woman-strength. I met Fern as her hairstylist, a mutual friend had recommended her to me. I remember she was so nervous to cut her long hair off into a bob, she had to hit the brewery next door for a beer (or two) to take the edge off prior to. Ironically this is when she spotted the strapping gentleman that is the love of her life, Jim. The universe was working its magic that day. Instantly Fern and I hit it off chatting about our love for the outdoors. She told me stories about doing yoga, rock climbing, hiking, surfing, going on backpacking trips, going to the river....I'm quite certain all of those trips happened within one week :) this is my kind of gal! I remember after she left telling my coworker "that girls a badass I want to be like her". Fern told me the stories about how she was first diagnosed with cancer at age 14 and went through 4 separate battles with it, showing cancer who's boss each and every time. With each of these battles she learned the importance of living the life YOU want for yourself because you don't know how long you've got on this beautiful earth. Fern maintained a position at REI that allowed for her to work in an environment that supported her outdoorsy obsession and provided medical insurance which was a priority for someone with the history that she had! On her days off she was driving one direction to the coast or the opposite to the mountains. When she met Jim--her life changed. She was shining even brighter than before, and doing now what she already loved doing WITH someone she loved so dearly. Fern has inspired me time and time again. We would talk about traveling internationally and finally we both put it into effect. I was only going to be able to go for 4 months on my own trip, but she and Jim were going to sell off their possessions, pool their life savings, and travel around the world. Again you only live once! I will tell you first hand that traveling with a backpack in foreign countries is much less luxurious than it sounds, but the experience of it is life changing.
I am reaching out to all of you in hope that you can find it in you to donate to my beautiful friend Fern. It doesn't have to be much, every dollar counts even if it's the amount of spare change you have sitting in the bottom of your purse or what you would tip your waitress at the end of a meal. The stress of possibly finding a cancerous mass while in a forgin country is enough, but to tack on the fear of having surgery performed there, insurance denying you, and depleating all of your funds in a foreign hospital is just too much! Especially for this insanely generous woman I am lucky to call my friend!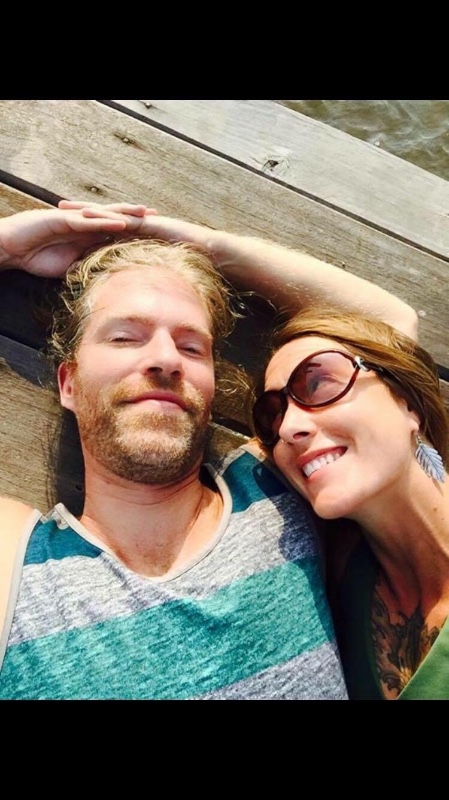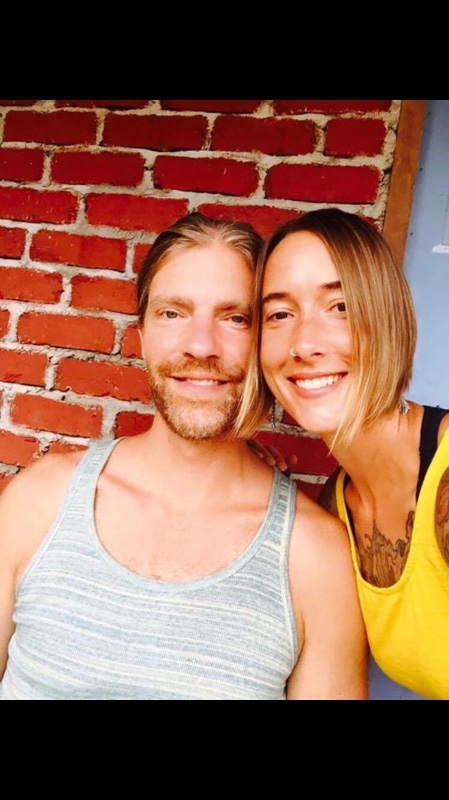 Organizer and beneficiary